SPEAKER BIOS FOR THE 2015 SUMMIT
Thursday August 20
(In order of apperance)
Barbro C. Ehnbom, Founder & Chairman, SALSS »
Aida Hadzialic, Swedish Minister for Upper Secondary School, Adult Education and Training»
Hans Rosling, Professor of International Health, Karolinska Institutetm»
Hans Wigzell, Professor Emeritus of Immunology, Karolinska Institutet»
Alexander Von Gabain, Deputy Vice Chancellor, Karolinska Universitet »
Rino Rappuoli, Chief Scientist, GSK Vaccines, Siena, Italy »
Otto Cars, Professor, Uppsala University »
Stefan Larsson, Managing Director, BCG Stockholm »
Melvin Samsom, Chief Executive Officer, Karolinska University Hospital»
William A. Haseltine, Chairman and President, ACCESS Health International »
Emmanuelle Charpentier, Professor, Helmholtz Center for Infection Research »
Kristin Pothier, Managing Director & Head of Life Sciences Strategy Services, Parthenon-EY, Boston   »
Thomas Helleday, Professor, Karolinska Universitet »
Susan Galbraith, SVP and Head of Oncology Innovative Medicine at AstraZeneca »
Carl Borrebaeck, Professor & Deputy Vice-Chancellor at Lund University, Sweden »
Hakan Astrom, Chairman of PledPharma »
Eugen Steiner, Founder & CEO of orphan oncology company Glionova »

Friday August 21
(In order of apperance)
Daniel Forslund, Commissioner for Innovation & eHealth, Stokholm Regional Council »
Jan-Olof Jacke, President, AstraZeneca AB »
Eva Redhe Ridderstad, Executive Chairman, Spago Nanomedicals »
Hakan Bjorklund, Chairman Lundbeck »
Goran Sandberg,Executive Director, Knut and Alice Wallenberg Foundation »
Mathias Uhlen, Professor, KTH & Director, Human Protein Atlas »
Yuval Binur, Managing Partner, Orchestra Medical Ventures »
Francesco De Rubertis, Co-Founder, General Partner, Co-founder Life sciences practice, Index Ventures »
Adam Kostyal, SVP, Corporate Client Group & Head of European Listings, Nasdaq, Stockholm »
Florence Haseltine, Founder, Society for Women's Health »
Karin Hehenberger, Founder & CEO, Lyfebulb »
Sana Alajmovic , Co-Founder and CEO, Sigrid Therapeutics »

---
Top of page »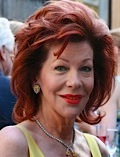 Barbro C. Ehnbom
Founder & Chairman
SALSS

Ms. Ehnbom has been a pioneer in the Life Science industry throughout her whole career. She was one of the first female executives in the US pharmaceutical industry, and also a top analyst on Wall Street. She followed this with many years of investment banking, including heading the M&A activities in Scandinavia for Wasserstein Perella as they held a market leading position. As a long time board member of the Swedish-American Chamber of Commerce and Chairman Emeritus of the Swedish Economist Group in New York, Ms. Ehnbom has 30 years of experience in creating successful financial partnerships involving Sweden and the U.S. Ms. Ehnbom is active not only in the commercial field but also in areas as diverse as academics, music, the arts, and social entrepreneurship. As founder of the prestigious scholarship Female Economist of the Year, awarded to female students at the Stockholm School of Economics, Ms. Ehnbom tirelessly supports and promotes female economists as they enter into professional life
---
Top of page »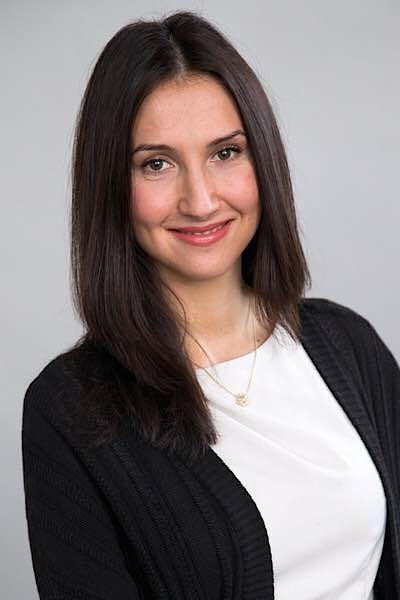 Aida Hadzialic
Swedish Minister for Upper Secondary School,
Adult Education and Training


Ms. Hadzialic was appointed Minister in 2014, and became Sweden's youngest Minister at the age of 27. She oversees various areas of responsibility including education, student financial support and youth policies. On the international platform, she has been invited to discuss Swedish youth policies and young people's rights at the recent United Nations Conference for the World Program of Action for Youth. Her contributions are most recognised in the Swedish municipality of Halmstad. Previously, Ms. Hadzialic was a Board Member at Science Park Halmstad (2010-2014) amidst other board positions in various municipal sectors, such as Halmstad Enterprise and Halmstad Town Hall. She also became Deputy Mayor of Halmstad Municipality in 2010. Ms. Hadzialic is a Law graduate from the University of Lund.
---
Top of page »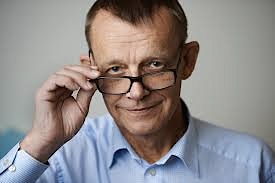 Hans Rosling, M.D., Ph.D.
Professor of International Health,
Karolinska Institutet

Prof. Rosling co-founded the Gapminder Foundation, which promotes a fact-based worldview by converting statistics into enjoyable, understable, and interactive animations. Gapminder developed the Trendalyzer software that Google acquired in 2007. Prof. Rosling's research focuses on links between economic development, agriculture, health, and poverty. Previously, Prof. Rosling was adviser to WHO, UNICEF, and several aid agencies. He also co-founded Medecins Sans Frontieres in Sweden. He is a member of the International Group of the Swedish Academy of Science and of the Global Agenda Network of the World Economic Forum in Switzerland. At Karolinska Institutet, Prof. Rosling was head of the Division of International Health from 2001 to 2007. As chairman of Karolinska International Research and Training Committee (1998-2004), he started health research collaborations with universities in Africa, Asia, the Middle East, and Latin America. He also started new courses and co-authored a textbook on Global Health. Prof. Rosling discovered Konzo, an epidemic paralytic disease when serving as doctor in Mozambique in 1979-1981. The investigations that followed earned him a Ph.D. degree at Uppsala University in 1986. Prof. Rosling also studied statistics and medicine at Uppsala University, and public health at St. John's Medical College, India.
---
Top of page »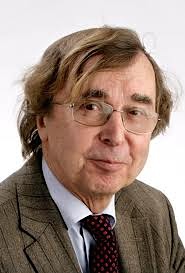 Hans Wigzell, M.D., Ph.D.
Professor Emeritus of Immunology
Karolinska Institutet

Prof. Wigzell serves as a member of the Board of Directors of Sarepta Therapeutics since June 2010, as Director of Karolinska Development, of RaySearch Laboratories, of Swedish Orphan Biovitrum, and of Valneva (a successor to Intercell AG), and as Chairman of the Board of the Stockholm School of Entrepreneurship. Previously, Dr. Wigzell was Vice-Chancellor of Karolinska Institutet, and was Director General of the National Bacteriological Laboratory in Stockholm (1987-1993). Prof. Wigzell is an elected member of the Swedish Royal Engineering Academy, the Royal Academy of Science, the Danish Academy of Arts and Letters, the American Academy of Arts and Sciences, the Finnish Science Society, and the European Molecular Biology Organization. His academic career includes being Chairman of the Nobel Prize Committee and Karolinska Institutet, and Distinguished External Advisory Professor at Ehime University, Japan. Additionally, Dr. Wigzell was appointed Chairman of the Nobel Assembly in 2000. He holds an M.D. and Ph.D. from Karolinska Institutet, and received honorary doctor's degrees from the University Tor Vergata, Italy, from Turku University and Helsinki University, Finland, and from the Feinstein Institute, USA.
---
Top of page »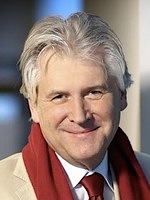 Alexander Von Gabain, M.D., Ph.D.,
Deputy Vice Chancellor,
Karolinska Universitet

Dr. Von Gabain is known for his work in Molecular microbiology, in vaccine development, and in the biotech industry. As Chairman of the business incubator of the Viennese Universities (Inits), he has contributed to the launch of more than 140 start-up companies. Dr. Von recently Gabain served as Chairman of the European Institute of Innovation and Technology Governing Board. In 1998, Dr. Von Gabain co-founded the vaccine company Intercell AG, and as CEO, he led the enterprise until it was successfully listed on the Vienna Stock Exchange in 2005. From 1992 to 1998, he was also Chair of Microbiology of the University of Vienna. Dr. Von Gabain has academic appointments as Professor at the Max F. Perutz Laboratories of the University of Vienna, and foreign adjunct Professor at Karolinska Institutet, and he is a member of the Swedish Royal Academy of Engineering Science. In the 1980s and 1990s, he was Professor at the University of Umeå and Karolinska Institutet, and also served as advisor to pharmaceutical and biotech companies. Dr. Von Gabain obtained his Ph.D. in Molecular Biology at the University of Heidelberg, and completed his post-doctoral training at Stanford University.
---
Top of page »
Rino Rappuoli, Ph.D.
Chief Scientist
GSK Vaccines, Siena, Italy


Dr. Rappuoli was Head R&D at Slavo, Head of Vaccine Research and Chief Scientific Officer at Chiron Corporation, and Global Head R&D at Novartis Vaccines. His team developed CRM197 used in H.influenzae, N.meningitidis, and pneumococcus vaccines; a cellular vaccine against pertussis; the first conjugate vaccines against meningococcus, the MF59 adjuvant for influenza; and the genome-derived vaccine against meningococcus B. Dr. Rappuoli is an elected member of the US National Academy of Sciences and the European Molecular Biology Organization. He received the Paul Ehrlich and Ludwig Darmstaedter Prize (1991), the Gold Medal from the Italian President (2005), the Albert B. Sabin Gold Medal (2009), and was nominated third most influential person worldwide in the field of vaccines (Terrapin) in 2013. He is a Fellow of Imperial College Faculty of Medicine London since 2015. Dr. Rappuoli has introduced several novel scientific concepts (genetic detoxification, 1987; cellular microbiology, 1996; reverse vaccinology, 2000; pangenome, 2005), and has served on the Committee on Identifying and Prioritizing New Preventive Vaccines for Development of the Institute of Medicine. Dr. Rappuoli earned a Ph.D. in Biological Sciences from the University of Siena and served as visiting scientist at the Rockefeller University, NY, and Harvard Medical School, Boston.
---
Top of page »

Otto Cars, Ph.D.
Professor
Uppsala University
Prof. Cars is a specialist in infectious diseases. His research focuses on pharmacokinetics and pharmacodynamics of antibiotics, optimal antibiotic dosing regimens, resistance epidemiology and antibiotic policies. Prof. Cars is also a senior expert at the Public Health Agency of Sweden. He has been actively involved in numerous European and international initiatives in the area of antimicrobial resistance and is a member of the WHO and Technical Advisory Group (STAG) on antimicrobial resistance. Since 2004, Prof. Cars has been engaged in building the international network React, Action on Antibiotic Resistance (reactgroup.org), focusing on the global aspects and consequences of antibacterial resistance. Previously, Prof. Cars was Head of the Department of Infectious Diseases at Uppsala University Hospital (1991-1999), and became Professor of Infectious Diseases in 2003 at Uppsala University and Senior Professor in 2014. Prof. Cars was a Founder and the second President of the International Society of Anti-infective pharmacology (ISAP). He was also Chair of Strama, the Swedish program against antibiotic resistance (1995-2011).
---
Top of page »

Stefan Larsson, M.D., Ph.D.
Managing Director
BCG Stockholm
Dr. Larsson is the global leader of BCG's Health Care Payers and Providers sector, and a BCG Fellow since 2010. His research topic is value-based health care – how transparency on healthcare outcomes and patient group costs will drive the transformation of healthcare systems. He has famously presented a TED talk on the topic, ' What Doctors Can Learn from Each Other'. Dr. Larsson is BCG's representative to ICHOM, cofounded by BCG, Michael Porter of Harvard Business School, and Karolinska Institutet. Before joining BCG, Dr. Larsson was an Associate Professor at Karolinska Institutet. He has published 22 articles in peer-reviewed international journals. Dr. Larsson holds an M.D. from Karolinska Institutet, and completed his Ph.D. at Karolinska Institutet and Harvard Medical School.
---
Top of page »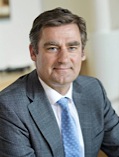 Melvin Samsom, Ph.D.
Chief Executive Officer
Karolinska University Hospital
Dr. Samsom has been department Chairman and division Chairman at the University Medical Center Utrecht, latterly becoming CMO, and CEO of Radboud University Medical Center in 2011. Dr. Samsom has had a distinguished career, both as a Scientist and as an Administrator and is Professor of gastroenterology. He is as recipient of a prestigious personal grant from the Royal Netherlands Academy of Arts and Sciences, and has conducted research at the Royal Adelaide Hospital in Australia and the Mayo Clinic in the United States, as well as in the Netherlands. Dr Samsom received his medical education from the University of Utrecht, Netherlands, and earned a Ph.D from the University Medical Center Utrecht, Netherlands.
---
Top of page »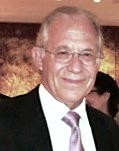 William A. Haseltine, Ph.D.
Chairman and President
ACCESS Health International
Dr. Haseltine pursues an active career in science, business, and philanthropy. He is President and Chairman of ACCESS Health International, a foundation that supports access to affordable, high quality health services in low, middle, and high income countries, and he was previously professor at Harvard Medical School and Harvard School of Public Health (1976-1992). Dr. Haseltine is well known for his pioneering cancer, HIV/AIDS, and genomics research. He has authored over 200 manuscripts in peer-reviewed journals and is the author of several books. He is the Founder of several successful biotechnology companies, including Human Genome Sciences, where he served as Chairman and CEO until 2014. He is also Chairman of the Haseltine Foundation for Science and the Arts. Dr. Haseltine serves as advisor to several governments, biotechnology and pharmaceutical companies, including the Advisory Council for the Koch Institute of MIT and the Advisory Board of the Ragon Institute and the Rockefeller University Council. He is a Lifetime Governer of the NY Academy of Sciences and a member of the Board of AIDS for AIDS International, the Geoffrey Beene Alzheimer's Foundation and the Global Virus Network. Dr. Haseltine is an honorary member of the Board of Trustees of the Brookings Institution, a member of the Council on Foreign Relations.
---
Top of page »

Emmanuelle Charpentier, Ph.D.
Professor
Helmholtz Center for Infection Research
Prof. Charpentier is Professor at the Medical School of Hannover, Germany, and a Guest Professor at the Laboratory for Molecular Infection Medicine Sweden (MIMS) at Umea University, Sweden. In 2015, Prof. Charpentier was appointed Director at the Max Planck Institute for Infection Biology in Germany. Prof. Charpentier is recognized as a worldleading expert in regulatory mechanisms underlying processes of infection and immunity in bacterial pathogens. With her recent groundbreaking findings in the field of RNA-mediated regulation based on the CRISPR-Cas9 system, Prof. Charpentier has laid the foundation for the development of a novel, versatile and specific genome editing tool that is revolutionizing life sciences research, and could open up new opportunities in biomedical gene therapies. For this research, Prof. Charpentier was awarded prestigious honors. Previously, Prof. Charpentier established her own research group at the Max F. Perutz Laboratories, University of Vienna, Austria, after working at the Rockefeller University, Langone Medical Center, and the Skirball Institute of Biomolecular Medicine - both in New York, USA, and at St Jude Children's Research Hospital, Memphis, USA. Prof. Charpentier studied biochemistry and microbiology at Pierre and Marie Curie University, Paris, France, and obtained her Ph.D. in Microbiology at the Pasteur Institute.
---
Top of page »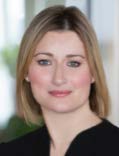 Kristin Pothier
Managing Director & Head of Life Sciences Strategy Services
Parthenon-EY, Boston
Ms. Pothier has 20 years of experience in scientific research, company and investor commercial strategy, M&A support for diagnostics, pharmaceutical, and consumer health companies and medical institutions. She is a note speaker, workshop leader, and writer in the life sciences space. She is also the creator and leader of EY Precision Medicine. Ms. Pothier is a founder of DxInsights, a non-profit organization designed to educate on the impact of diagnostics in improving health care outcomes to the nation's healthcare communities. She is also a diagnostics clinical laboratory expert, developing platform and reference lab strategies worldwide with on the ground experience in North America, South America, EU, Asia, and the Caribbean. Prior to EY, Ms. Pothier was a Partner and owner of Health Advances, a healthcare consulting firm. Earlier in her career, she was a research scientist at Genome Therapeutics and at Genzyme, as part of the technology development team developing prenatal and cancer diagnostics. Ms. Pothier earned a BA in Biochemistry from Smith College and an MS in Clinical Epidemiology from the Harvard School of Public Health.
---
Top of page »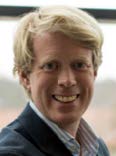 Thomas Helleday, Ph.D.
Professor
Karolinska Universitet
Helleday Laboratories focus on understanding and exploiting DNA repair and DNA damage signaling pathways at replication forks for novel anti-cancer therapies. Prof. Helleday has won prestigious prizes for his work, including the Carcinogenesis Young Investigator Award 2010, the Swiss Bridge Award 2008, the Svedberg Award 2008, the European Association for Cancer Researchers Award 2007, the Royal Swedish Academy of Sciences' Hilda and Alfred Eriksson's prize 2007, the AstraZeneca Young Scientist Frank Rose Award 2006, The Eppendorf-Nature Young European Investigator Award 2005, and the European Environmental Mutagen Society Young Scientist Award 2005. Prof. Helleday received degrees in molecular biology and in Business Administration and Economics from Stockholm University. He was also awarded a Ph.D. from Stockholm University for his studies on homologous recombination in mammalian cells.
---
Top of page »
Susan Galbraith, Ph.D.
SVP and Head of Oncology Innovative Medicine
AstraZeneca
Dr. Galbraith is SVP at AZ since 2010, where she is responsible for Oncology Small Molecules Discovery and Early Development. Under her tenure, the Oncology iMed has moved 3 programs into Phase 3 trials; olaparib (now approved in USA and EU), selumetinib, and AZD9291, a mutant-selective EGFR inhibitor. Previously, Dr. Galbraith was VP for Oncology and Immunology Early Development at Bristol-Myers Squibb, and then took on responsibility for the Clinical Biomarker team. Dr. Galbraith originally joined the Clinical Discovery Oncology group at Bristol-Myers Squibb in 2001. She was then closely involved in the in-licensing of ipilimumab from Medarex, elotuzumab from PDL, the acquisitions of Adnexus and Medarex and research collaborations with Exelixis. Dr. Galbraith obtained her Ph.D. at the University of London involving translational work on a vascular-targeting agent. She gained Fellowship of the Royal College of Radiologists in 1997 and was admitted to Membership of the Royal College of Physicians in 1992. Dr. Galbraith trained as a Clinical Oncologist in the United Kingdom, and studied Medicine at Manchester and Cambridge Universities.
---
Top of page »
Carl Borrebaeck, Ph.D.
Professor & Deputy Vice-Chancellor
Lund University, Sweden
Dr. Borrebaeck received the first chair as Professor of Immunotechnoloy in Scandinavia, 1989. His main research interests are cancer proteomics for early detection and prognosis, and antibody engineering for the generation of human therapeutic antibodies. He is a permanent member of the Royal Swedish Academy of Engineering Sciences. He received the AKZO Nobel Science Award 2009 for his contributions to cancer proteomics and antibody-based therapy, the Research!Sweden Award 2012 for his medical research of value for patients and health organizations, and the Royal Academy of Engineering Sciences Gold Metal 2012 for outstanding contributions to biomedical science. He is the VP of Lund University since 2009, responsible for innovations and industrial collaborations. Prof. Borrebaeck spent a sabbatical year at the Oklahoma Medical Research Foundation 1996-1997 and did his post-doctoral training at the University of California in Davis He received his Doctor of Science in 1979. His research has resulted in several spin-out companies, such as BioInvent International, Alligator Bioscience, Immunovia, SenzaGen, and Atlas Therapeutics.
---
Top of page »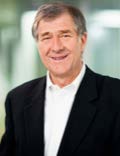 Hakan Astrom, Ph.D.
Chairman
PledPharma
Dr. Astrom is Chairman of MedCore and Affibody Holding. He was previously Vice Chairman of the Board of Karolinska Institutet, and a Board Member of Orexo, Ferrosan, TopoTarget, Biovitrum, Sanos Bioscience, Biolipox, SANOS, Tubulus, and Rhenman & Partner Asset Management. Dr. Astrom was the former CEO of Kabi Pharmacia, the SVP of Pharmacia Corporation, the EVP of KaviVitrum, and the Managing Director and Country Manager of Astra Pharmaceuticals.
---
Top of page »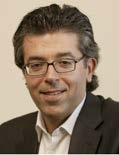 Eugen Steiner, M.D., Ph.D.
Founder & CEO
Glionova
Dr. Steiner has 27 years executive management experience as CEO or executive chairman in development stage life-science companies. As a venture partner of HealthCap, a leading European healthcare venture capital fund, he has since 1997 successfully organized and managed several start-up teams in companies which have been financed in part by HealthCap and has led financing efforts in these, which have succeeded in raising in total of over 500 million SEK from Swedish, European and US investors, enabling those companies to execute their strategies and to grow. Dr. Steiner is on the board of several public and private life-science companies as well as of the Stockholm School of Entrepreneurship. Until 1987, Dr. Steiner practiced medicine and was active in pharmacological research at the Karolinska Hospital, Sweden. Dr. Steiner received his medical degree from Karolinska Institutet, and earned a Ph.D. in Clinical Pharmacology.
---
Top of page »
Daniel Forslund
Commissioner for Innovation & eHealth
Stokholm Regional Council
Mr. Forslund was elected Commissioner for Innovation and eHealth in October 2014, and is leading the work on innovation and digitalization in Stockholm County Council. He previously worked as Chief Strategy Officer at VINNOVA, the Swedish Governmental Innovation Agency, where he was responsible for public sector innovation. Before that, he was leading the work with Sweden's National eHealth Strategy as Deputy Director at the Ministry of Health and Social Affairs. Mr. Forslund holds a Master's Degree in Political Science and has extensive experience in European and International cooperation on healthcare, for example from negotiations in the European Council Working Group, as Chairman of the Project Steering Board in the epSOS Large Scale Pilot and representing Sweden as Management Board Director and General Assembly Member in IHTSDO, a global organization for health terminologies.
---
Top of page »
Jan-Olof Jacke
President
AstraZeneca AB
Mr. Jacke has held several finance roles at AstraZeneca since 1999, including VP Finance, Global Products & Portfolio Strategy and R&D, VP Finance & Procurement, and CFO of AstraZeneca AB. He also had a significant involvement in restructuring and strategic change programs. Previously, Mr. Jacke was a Management Consultant at Ingemar Claesson Konsult, a boutique consultancy firm (1995-1999). He also held several sales and marketing roles in a small family owned business. Mr. Jacke received his Master's degree from the University of Gothenburg in Economics and Commercial Law, and a Degree in Business and Administration with a focus on Management and Management Accounting.
---
Top of page »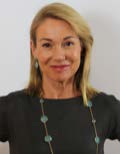 Eva Redhe Ridderstad
Executive Chairman
Spago Nanomedical
Ms. Ridderstad is an active investor and a Board Member in eight companies, mainly within life science and digital/IT, and a Board Member of one of Sweden's pension funds. She has served as a Board Member of over 20 listed and private companies, as CEO and Executive Chairman of Erik Penser Bank, leading a successful turnaround, as an entrepreneur within financial communication, as Head of Investor Relations at Investor, as an analyst and as part of the corporate finance team. Ms. Ridderstad holds a Master's of Science in Economics and Business Administration from Stockholm School of Economics, and also studied chemistry. Her passion is to contribute in building successful companies with offerings that can serve mankind.
---
Top of page »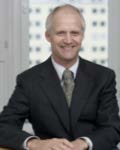 Hakan Bjorklund, M.D., Ph.D.
Chairman
Lundbeck
Mr. Bjorklund is the former CEO of Nycomed, which was sold to Takeda Pharmaceuticals in September 2011 for 9.6 billion Euros. Mr. Bjorklund worked closely with the Avista team on the development of Nycomed prior to its sale to Takeda. Under Mr. Bjorklund's leadership, Nycomed grew from a predominantly Scandinavian business into a global pharmaceutical company with leading market positions in Europe, Russia/CIS, Brazil and Latin America. In 2006, Mr. Bjorklund led the integration of Altana Pharmaceutical, a German-based company that Nycomed purchased for 4.2 billion Euros. He was also instrumental in growing Nycomed in emerging markets, most recently through the acquisition of Guangdong Techpool Bio-Pharma Co., Ltd, a Chinese bio-pharmaceutical company, in 2010. Prior to Nycomed, Mr. Bjorklund was Regional Director at Astra (now AstraZeneca) and, earlier, President of Astra Draco. He is Chairman of Lundbeck A/S and Acino Pharma AG, and Director of Coloplast A/S, Alere Inc. and Atos Medical AB. He was also a Director at Danisco A/S until its recent acquisition by Dupont. Mr. Bjorklund holds a PH.D. in Neuroscience from Karolinska Institutet, Sweden.
---
Top of page »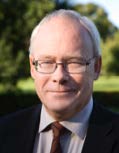 Goran Sandberg, Ph.D.
Executive Director
Knut and Alice Wallenberg Foundation
Dr. Sandberg is a Professor in Plant Biology and the Director of Umea Plant Science Center since 2005. Previously, Dr. Sandberg was Vice Chancellor of Umea University (2005-2010) and Executive Director of Marianne and Marcus Wallenberg Foundation. He is a Board Member of 14 Wallenberg related foundations, and Chairman of SciLifeLab. Dr. Sandberg is an elected member of the Royal Swedish Academy of Science, the Royal Swedish Academy of Engineering Sciences, the Royal Swedish Academy of Agriculture and Forestry, and an honorary member of the American Society of Physiologists. Dr. Sandberg was awarded the Linneus price, the Royal Swedish Academy of Engineering Sciences Gold Medal, the Kings Gold Medal, and the Kempe price and Therius price. He is the inventor and co-inventor of more than 25 patents, and has published more than 200 scientific articles.
---
Top of page »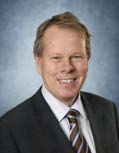 Mathias Uhlen, Ph.D
Professor, KTH
Director, Human Protein Atlas
Dr. Uhlen is Director of the Human Protein Atlas, with the aim to systematically map the human proteome with antibodies. He was the first to describe the use of affinity tags for purification of proteins, a principle now widely used in bioscience. His group also described a new strategy for DNA analysis called Pyrosequencing, and developed a new affinity reagent called Affibodies. Dr. Uhlén is a Member of the Royal Swedish Academy of Engineering Science, the Royal Swedish Academy of Science, the National Academy of Engineering (US), and the European Molecular Biology Organization. He is President of the European Federation of Biotechnology and member of the council for the Human Proteome Organization. He was Vice President of the Royal Institute of Technology (KTH), and Director of Science for Life Laboratory in Stockholm (2010-2015). Dr. Uhlen has received numerous awards, including the Goran Gustavsson prize, the Gold Medal of the Royal Swedish Academy of Engineering Sciences, the Akzo Noble Award, the HUPO Distinguished Award, the KTH Great Prize, the ABRF award, the Scheele prize, and H.M. the King's Medal with the ribbon of the Order of Seraphim. Dr. Uhlén has more than 500 publications in bioscience, focusing on the development and use of affinity reagents in biotechnology and biomedicine. He received his Ph.D. in chemistry at the Royal Institute of Technology (KTH).
---
Top of page »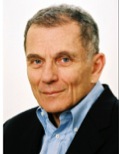 Yuval Binur, Ph.D.
Managing Partner
Orchestra Medical Ventures
Dr. Binur has over 26 years of worldwide venture capital experience. In 2000 he cofounded Accelerated Technologies - a differentiated investment firm focused on medical technologies. Prior to that, Dr. Binur has been a founding partner of Medica Venture Partners, an Israeli life sciences venture fund and prior to that a member of Adler & Co., a NY based venture capital firm. Dr. Binur has been a board member of over 40 venturebacked companies in pharmaceuticals, medical devices and technology. Among them: PVT (now Edwards Lifesciences Sapien), superDimension (now owned by Covidien), Impella (now owned by Abiomed), Memory Pharmaceuticals (now owned by Roche), Pathway Medical (now owned by Bayer) and Oxigene Pharmaceuticals (now owned by Roche). Dr. Binur holds a Ph.D. degree in Physics from MIT/Tel Aviv University, and a B.Sc. degree in Electrical Engineering from the Technion Institute, Israel.
---
Top of page »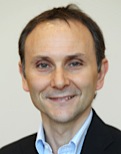 Francesco De Rubertis, Ph.D.
Co-Founder, General Partner, Co-founder Life sciences practice
Index Ventures
Dr. De Rubertis joined Index in 1998, and has overseen all of the life sciences investment of the firm. Present and past Index portfolio companies include: Xo1 (sold to Johnson & Johnson), GlycoVaxyn (sold to GSK), Oncoethix (sold to Merck), Versatis (Nasdaq: VSAE), Egalet (Nasdaq: EGLT), Genmab A/S (Coph: GEN.CO), Molecular Partners A/G (Swx: ADXN), PanGenetics B/V (sold to Abbott Pharmaceuticals), Micromet Inc. (sold to Amgen) and Bioxell SpA (sold to Cosmo Pharmaceuticals). Francesco has served on most of these boards. Prior to joining Index, Francesco was involved in post-doctoral research in genetics at the Whitehead Institute, MIT. He is also the author of several publications in international scientific journals. Francesco has a B.A in Genetics and Microbiology from the University of Pavia, Italy, and a Ph.D. in Molecular Biology from the University of Geneva, Switzerland. He is a CFA charter holder, and a member of the Strategic Advisory Board of the University of Geneva. Francesco was named by BioWorld as one of 28 'movers and shakers' predicted to shape the biotechnology industry over the next two decades.
---
Top of page »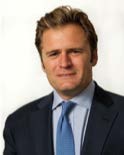 Adam Kostyal, SVP, Corporate Client Group & Head of European Listings
Nasdaq, Stockholm
Mr. Kostal has been with Nasdaq for the past 11 years. He started his career at NASDAQ as a Sales Director, and then became Head of the Strategic Initiative Groups in 2006. Most recently, Adam was VP of Market Technology Sales, responsible for sales, account management, and business development for the European, Central, and Eastern European regions. Prior to NASDAQ, Adam held various positions with Enron, Cell Network and Bloomberg. He holds a B.A in Economics and Marketing from Vrije Universiteit, Bruxelles, and speaks four languages including English, Swedish, Italian and French, and is also the proud father of five spectacular children!
---
Top of page »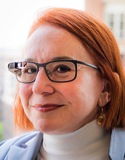 Florence Haseltine, Ph.D.
Founder
Society for Women's Health
As Director of the Center for Population Research of the National Institute of Child Health and Human Development at the National Institute of Health, Dr. Haseltine has been at the forefront of health technology since the early 80s. She is also an innovator and inventor, holding numerous patents. She has tirelessly promoted the advancement of women and was the founding editor of the Journal for Women's Health. In 1990 she founded the Society for the Advancement of Women's Health Research (SWHR). She was named Emerita Scientist upon her retirement from NIH in 2012. Dr. Haseltine consults in the area of medical and biomedical research for developers of databases, scientific software, webpage designers, and manufacturers of medical devices. Her company, Haseltine Systems, manufactures containers to protect wheelchairs, for which she holds both design and business patents. Her current activities include developing mobile apps, among them Embryo and Human Genome. She is a member of the National Academy of Medicine, and received in 2012 the Lifetime Achievement Award for the Health and Dignity of Women and Girls from the Friends of the United National Population Fund. Dr. Haseltine served as Associate Professor of Obstetrics and Gynecology at Yale University School of Medicine. She received her B.A in Biophysics from the University of California-Berkeley, and her Ph.D. in Biophysics from MIT. She obtained her M.D. from the Albert Einstein College of Medicine.
---
Top of page »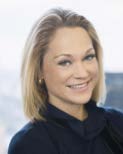 Karin Hehenberger, M.D., Ph.D.
Founder & CEO
Lyfebulb
Dr. Hehenberger is the Founder of Lyfebulb, a patient empowerment platform with the mission to improve the lives of those impacted by chronic diseases. Dr. Hehenberger is a leading medical and business expert in the biopharmaceutical industry. She has more than 15 years of experience in the life sciences sector, with executive positions at Eyetech Pharma & Coronado BioSciences, strategic management roles at JNJ, JDRF, and McKinsey & Company, and senior partnership roles at public and private multibillion dollar investment funds, Brummer and partners and SLS Ventures. Dr. Hehenberger is a Board Member of Lighthouse Guild Foundation, Rolf Luft Diabetes Foundation. She is a sought out expert, in particular on diabetes-related topics. Dr. Hehenberger received her M.D. and Ph.D. at Karolinska Institutet. She completed her post-doctorate at Joslin Diabetes Center, Harvard Medical School.
---
Top of page »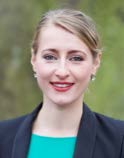 Sana Alajmovic
Co-Founder & CEO
Sigrid Therapeutics
Ms. Alajmovic serves as CEO of Sigrid Therapeutics, with successful experience in commercializing research and discovery by establishing partnership with global top tier biopharmaceutical actors. Ms. Alajmovic has diverse experience in business development and management within the Life Science industry. Her previous positions include Head of Business Development for Drug Delivery at Nanologica, Business Development Manager within the Serendipity Innovations Group, and Business Development Manager for the Swedish-American Life Science Summit. Before joining the Life Science industry, she was Managing Director for the venture capital firm Curitas in the Procuritas Group, Operations Manager for the charity foundation Chelha, and Assistant Events & Marketing Manager at the Swedish-American Chamber of Commerce, New York. Ms. Alajmovic was named one of Sweden's 101 Super Talents by the leading business magazine Veckans Affärer in 2012. She received her B.A in Business and Economics from the Stockholm School of Economics.
---