SALSS 2018 was ALL ABOUT BRAINS!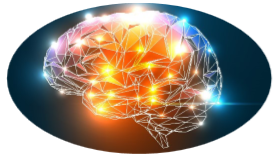 August 22-24, 2018
in summery Stockholm, Sweden
Dear SALSS Family, You made SALSS 2018 ALL ABOUT BRAINS a huge success!
I am overwhelmed by all the brilliant minds and impressive ideas from research and business that you brought to the table. You are such an inspiration and I am proud to call you SALSS Family! I am especially thrilled to present our SALSS 2018 Rising Star Award Winner - DemeRx - and its brilliant-minded founder Professor Deborah Mash, who is advancing two lead drug candidates in their clinical stage against opioid addiction. The prize gives access to our knowledgeable Rising Star Jury and will provide new unique bridging opportunities. I am convinced that we will see more of DemeRx going forward! This year's focus on the brain and brain disease, seemed to bring out more emotions than usual. No doubt this makes the continuous progress of research and funding all the more urgent. I felt it very much and I know that so did many of you. Now, I understand your focus is set on business follow-ups, and I surely encourage you to capitalize on the new and deepened relations from a few days in summery Stockholm. Though, as your brain is set on efficiency, remember to also be mindful of your heart! Until we meet again, be it in New York, Washington, Hong Kong or Stockholm, SKÅL!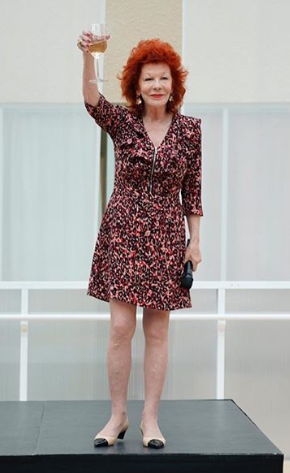 Barbro C. Ehnbom
Founder & Chairman
---
Photo Gallery - Summit 2018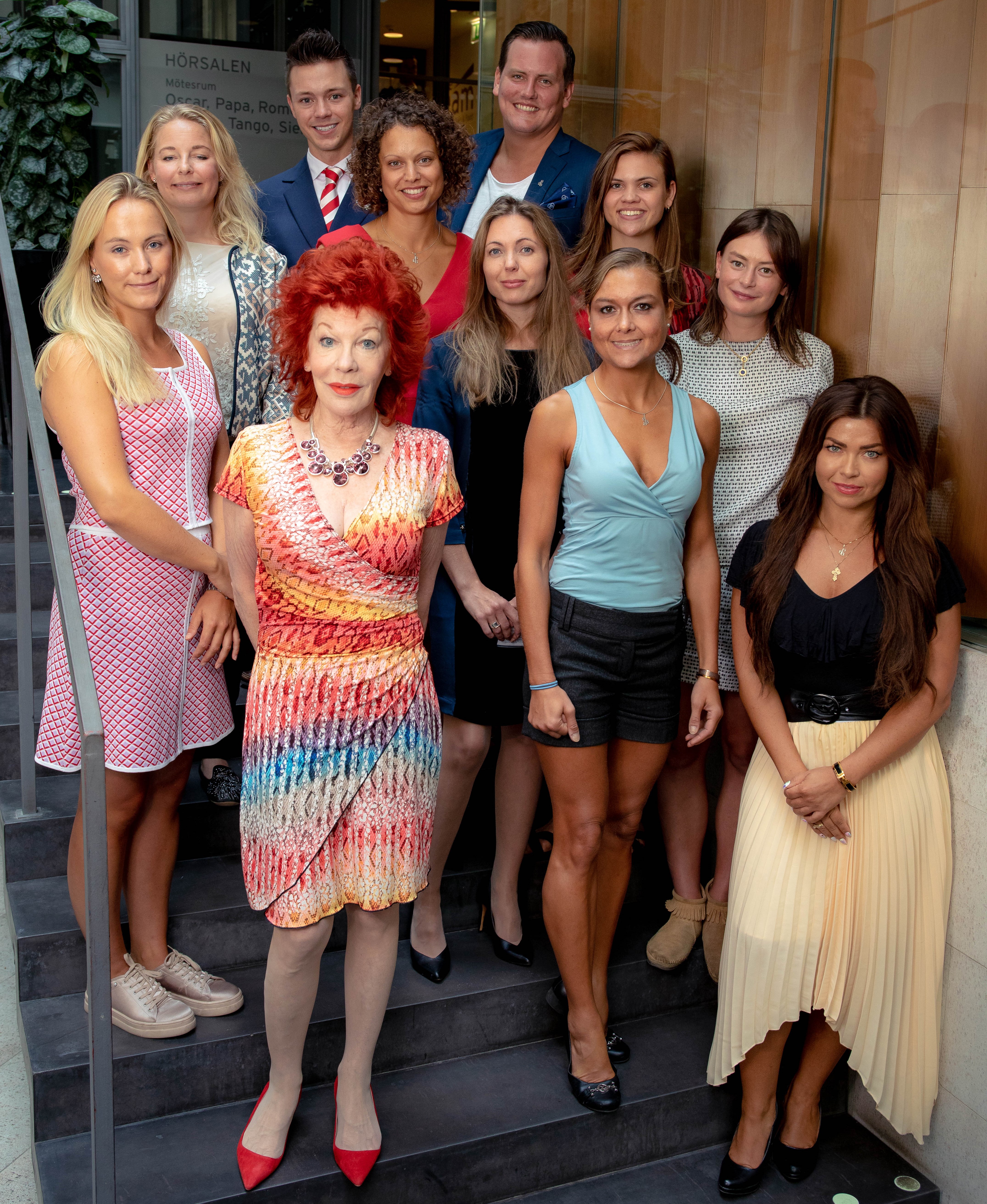 ---
DemeRx - Winner of the SALSS 2018 Rising Star Award
At the Swedish-American Life Science Summit 2018 (SALSS) in Stockholm, DemeRx was honored as the winner of the Rising Star Award 2018. The award recognizes an emerging Life Science company that has the capacity to revolutionize and influence a global market.


---
Quotes from the Audience
I will always have wonderful memories of SALSS - the great speakers, the interplay between science and innovation, the terrific boat ride, and how the meeting helps young scientists and young entrepreneurs.
(Dr. Robert Langer, Koch Institute Professor, Massachusetts Institute of Technology)
No one deserves to be forgotten in life if their disease has no cure. That's why we look to the scientists at the SALSS Summit for answers. They are our Rock Stars.
(Meryl Comer, President & CEO Geoffrey Beene Foundation Alzheimer's Initiative | Co-founder, Global Alliance on Women's Brain Health/USA2-WA2)
Tack för helt makalösa dagar, så mycket kunskap, vänskap och gemenskap. Mycket tacksam att vi fick vara med! Ni är helt otroliga som lyckas överträffa förra året! Stort tack!
(Titti Lundgren, CMO, Coala Life)
Thank you again for a wonderful experience. I returned elated and full of hope. My best to the SALSS team.
(Deborah Mash, Professor of Neurology, University of Miami)
Vänner!
You did it again - and better than ever (again)!
Brilliant minds and strong focus on the brain was the perfect recipe to keep this year's audience glued to their seats.
Thanks for letting me participate and for choosing me to "mansplain" the conference yesterday!
(Eugen Steiner,Partner, HealthCap)
Stort tack för ett fantastiskt event - SALSS var verkligen något utöver det vanliga både vad gäller upplägg, tema, medverkande och gäster.
Vi är oerhört glada över att ha fått vara med som en del av programmet 2018 och hoppas på att vi ses nästa år igen, om inte tidigare!
Hoppas ni har fått möjlighet att landa lite efter förra veckan men något säger mig att ni är på gång igen!
Allt gott från WarOnCancer,
Sebastian, Fabian & Nora
(Sebastian Hermelin, COO & Co-founder, WarOnCancer)
It was a very interesting meeting with opportunities to meet key persons in the field and learn about recent progress. We were also very proud to be selected as a candidate for the "SALSS Rising Star Award". This meeting act as a fuel injection to work even harder to provide the Parkinson community with the best possible care
(Jack Spira, CEO, Sensidose)
Dear Barbro and the SALSS team,
I want to thank you for an extraordinary summit in Stockholm last week. I have had the privilege of attending several SALSS during the years, every time equally impressed, but I dare say that this year`s meeting, ALL ABOUT BRAINS was the best one ever! So many fantastic speakers and panelists and such interesting questions and discussions during and between the sessions! All wonderfully directed by you and fantastically well organized. I sincerely hope that many of the new contacts that were offered there will lead to increased cooperation and fruitful new projects.
(Karin Ehnbom-Palmquist, Ambassador)
Gratulerar till ett otroligt intressant och väl genomfört möte!
Ni har en förmåga att skapa väldigt fin och öppen atmosfär blandat med bra business.
Tack för att jag fick vara med.
(Åsa Hedin, Chairman, Tobii)
What a great conference! (Best ever??) It was educational, eye-opening and an absolute pleasure to attend. It's with regret I couldn't catch every minute of it, especially the boat trip, but the nature of my stem cell research necessitates I devote a chunk of my day in the lab.
And I think you did your friend great credit in devoting SALSS to brains, and the ripples from SALSS is already accelerating brain research as we speak.
(Chuen Yan Leung, Postdoctoral Research Scientist, Karolinska Institute)
Bättre än någonsin!
Proffsigt gjort - med en fabulous touch as always!
(Karin Denoyer, CEO & Founder, Lyfebulb)
Dear Barbro and Ylva,
This was my first SALSS meeting, and it was a wonderful experience. The presentations were excellent, but more importantly the spirit and camaraderie was excellent.
I made many valuable connections and look forward to future meetings.
(Nolan Karp, Board of Directors American Society for Aesthetic Plastic Surgery)
Barbro,
Tack kära du för en imponerande konferens. Du är en stjärna att invitera talare som har både spetskompetens och förmåga att skapa aptit på sitt kunnande hos lyssnarna. Det är hedrande för dig att lyckas sammanföra dessa talare och deltagare i din stora SALSS-familj och samtidigt hålla det på en akademisk och affärsmässig nivå. Det är all about brain. Nästa år hoppas jag deltaga med Novosense.
Många hälsningar och tack till ditt kunniga team.
(Solveig Maria Bergström, Private Investor)
Thank you so much for the invite to this year's SALSS event. As always, it was a classy affair, with well thought out details from the gifts in the hotel room to all the arrangements at the venues to the selection of the topics and to the various companies showcased. Hats off to your entire team.
(Rajiv Datar, Chairman, Co-founder & CEO, DNX Biopharmaceuticals)
Tack för att ni valde att sätta hjärnan i centrum och att vi fick möjlighet att berätta om hur vi jobbar för att hjälpa alla dem som kämpar med ett beroende! Trevligt ordnat och fint mottagande. Bra mix av deltagare från olika intresseområden och från båda sidor atlanten. Extra roligt att se ett så stort intresse när vi presenterade.
(Lena Wange, IR & Communications Manager, Orexo))
---
SALSS in the Media
PRESS RELEASE
SALSS is proud to be a global player in the Life Science Universe
PRESS RELEASE 2018 English to SALSS 2018 ALL ABOUT BRAINS
PRESS RELEASE 2018 Swedish to SALSS 2018 ALL ABOUT BRAINS
Årets SALSS handlar om hjärnan
, Life Science Sweden, August 22, 2018
Much needed focus on the brain and its diseases at SALSS
, Nordic Life Science Review, August 24, 2018
---
SALSS Family in the Media
SALSS proudly presents our partner companies frequently setting the stage in Business and Life Science media


Techstjärnans oro inför valet: "Tappar vi etik och moral i politiken samtidigt som folk röstar med plånboken är Sverige riktigt illa ute"
In "Veckans Affärer", September 7th: SALSS Senior Advisor, CEO and founder of SALSS Gold Partner Vironova, Mohammed Homman, talks about the Swedish business climate, the effect of multicultural diversity and the impact of a global work force on trade and economy.
Read the full interview in Swedish business magazine "Veckans Affärer".

Förklaringen bakom det svenska life science-undret
At "EFN Börslunch", September 4th: CEO and founder of SALSS Silver Partner Vator Securities, Homan Panahi, talks about why Sweden is a world leader in Life Science IPO's, and about the SALSS 2018 Presenting Company BioArctic's break-through in Alzheimer's Disease research and therapy development.
Watch the full TV interview on Swedish "Börslunch".


---
In August 2017, Barbro Ehnbom was a summer host in the Swedish Radio show Sommar i P1
Please click on the link to listen to her radio talk!
---