SALSS 2014 - THANK YOU!
Dear SALSS Family, I want to thank you all for attending what became a very memorable anniversary Summit – and yes, I think we fulfilled our mission of shedding light on what the Future of Medicine might hold – and in doing so, we created the best Summit to date! I thank you all so much for coming to Stockholm and bringing so much insight, curiosity and enthusiasm! I believe much business will come as a result of this summit and do keep in touch. Much love and see you in Stockholm or NYC! BE Tentative dates for next year are set for August 19-21st, 2015.

Barbro C. Ehnbom
Chairman & Founder,
Swedish-American Life Science Summit

---
In order to facilitate deeper, more meaningful and personal interactions, we deliberately keep the event small and as such would like you to secure your place at your earliest. Please contact Executive Director Veronica Råberg-Schrello at veronica@salss.com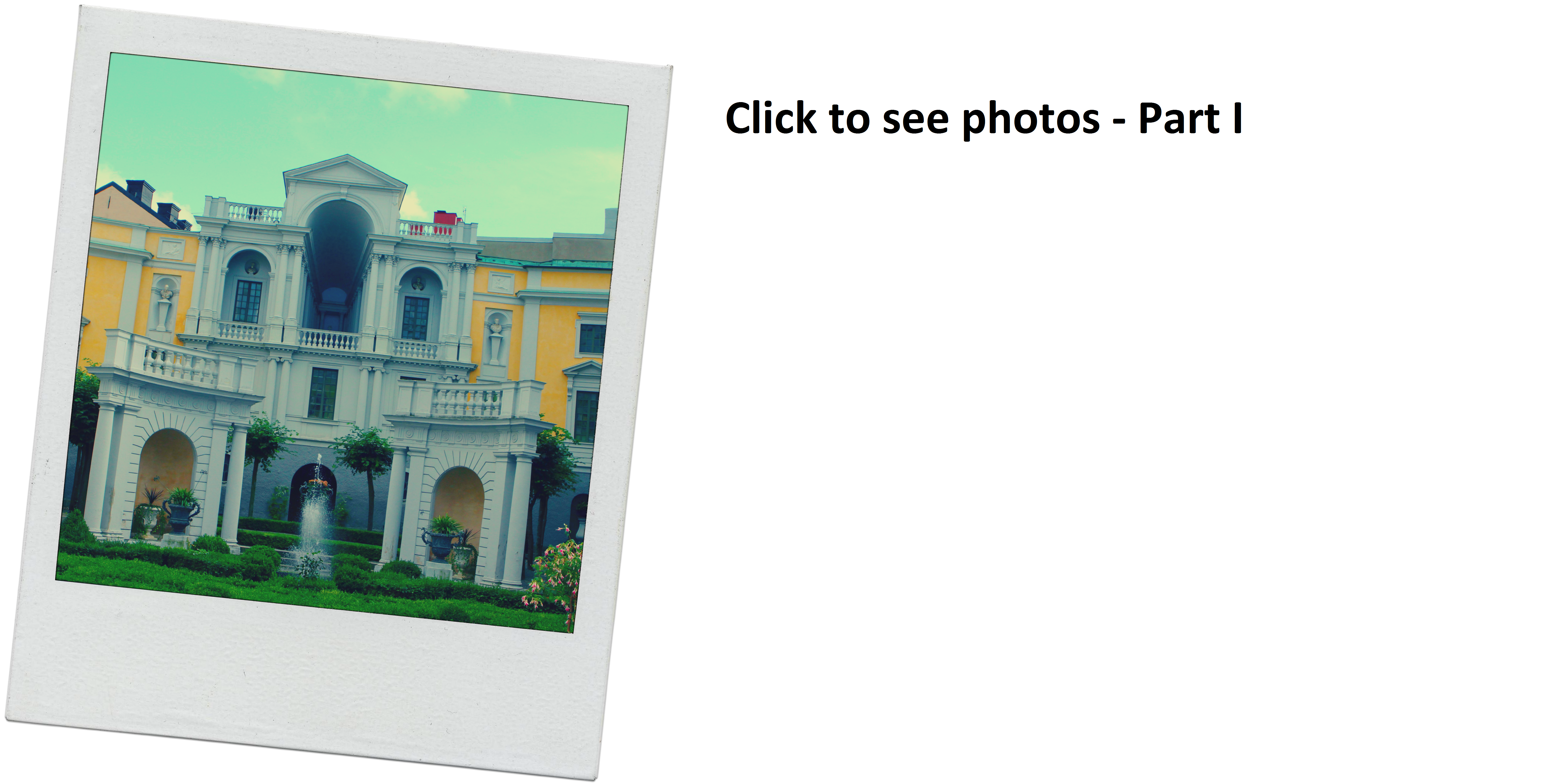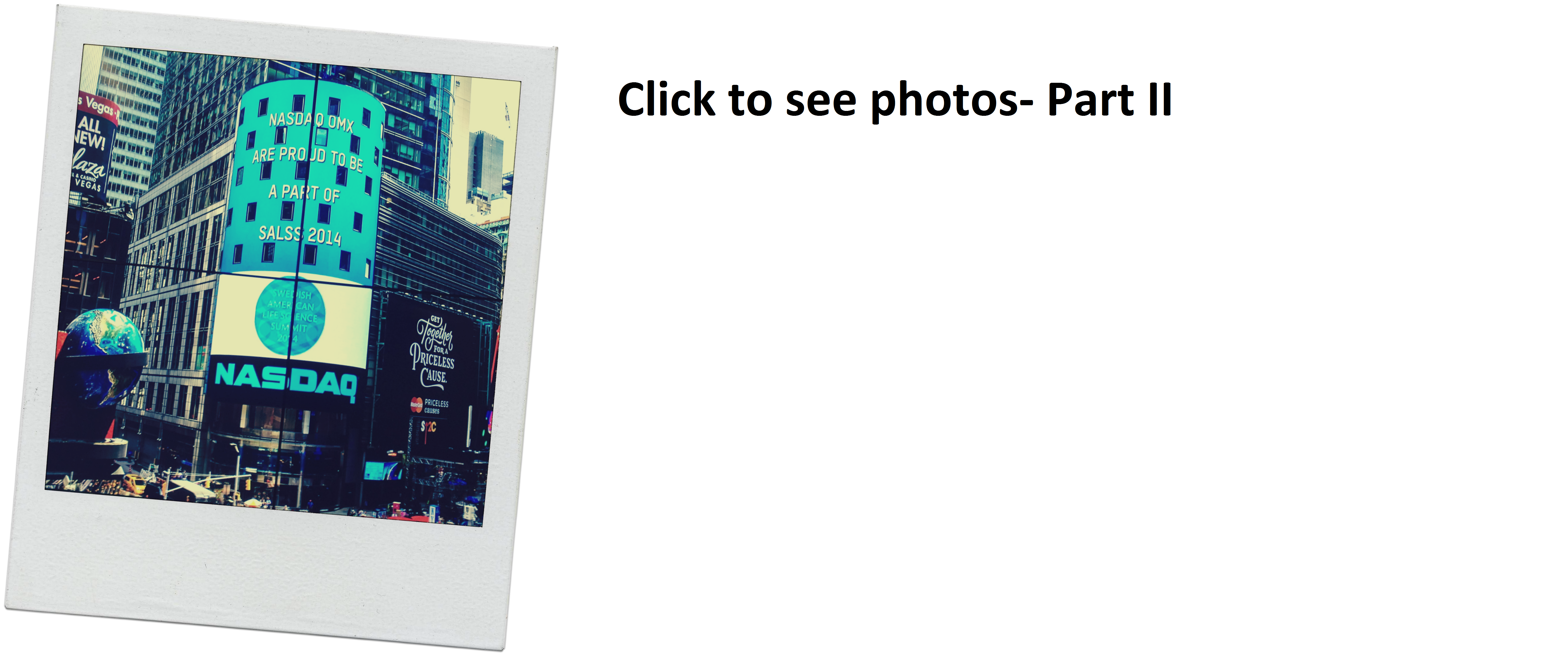 ---
"The future of medicine at SALSS jubilee"
View article about SALSS in Nordic Life Science »
"Stamceller i fokus på transatlantiskt möte"
View article about SALSS in Life Science Sweden »
"Hon tar Wall Street till Sverige"
View article about Barbro in Life Science Sweden nr 6 2014»
"Exporting the Swedish Advantage"
View article about SALSS in Dagens Industri 20140329»
"Building Bridges"
View article about SALSS in Nordic Life Science»
"Världens bästa möte för svenskamerikanska affärer
View article about SALSS in Medtech Magazine nr 2 2014»
SALSS Legal Council wins the Life Science Legal Council of the Year
View article about Peter Utterström»
Impressions from SALSS 2014
---
Dear Barbro, Thank you for inviting my daughter and I to such a wonderful meeting. We thoroughly enjoyed every part. There is a saying that "nobody does it like you do" and that is the case here. I really appreciate your creating such a remarkable experience for all of us. Thank you so much again.
Langer Robert,
PhD, David H Koch Institute Professor, MIT


Kära Barbro,
Hjärtligt tack till dig, Barbro och alla andra som organiserade ett så intressant och trevligt SALSS möte! Tack!
Carl-Henrik Heldin,
Chairman, The Nobel Foundation and Director, Ludwig Institute for Cancer Research Ltd, Uppsala University


Dearest Barbro,
What an honor and privilege to participate in the summit. It was educational and inspiring on many different levels. Your team did a splendid job of organizing the event and I trust that each will get some rest this week…but not too much! I am really proud of the work you do each day and hope to see you soon.
Very Respectfully,
Tyson Voelkel,
COO,
Bosarge Family Office,


Dear Barbro,
Many thanks for including me in the SALSS meeting. It really was terrific and incredibly well organized and run. And I very much enjoyed the more informal interactions, including some great time with you, Barbro. I hope we'll stay in touch All the best,
Alan I. Leshner,
CEO,
American Association for the Advancement of Science and Executive Publisher, Science


Barbro,
Thanks for everything. You ran a great event. Outstanding! Everyone was thrilled by the manner in which you orchestrated and conducted every detail...you deserved all the accolades and more. Thanks again and congratulations again.
Alen Sands York,
CEO,
AVRA Surgical Robotics


Friends!
You have outdone yourselves with SALSS 2014! Thanks for an interesting, well-planned and well-executed event!
Eugen Steiner,
Partner,
HealthCap


Dear Barbro,
Thank you very much for inviting Ulla and me to the 10th SALSS meeting and for creating such a success. We both enjoyed this unusually rich and very well organized meeting. You have created a meeting with an atmosphere of collaboration and curiosity and we are convinced that your meeting and the wonderful people you invited will help us bring our cancer drug development forward. We are grateful that you connected us and please let us know if we can be helpful to others in your network. All the best,
Ulla & Peter Buhl Jensen,
Oncology Venture


Kära Barbro, Veronica och övriga medverkande i SALSS-familjen,
Varmt tack för att jag fick vara med om det fantastiska tioårsjuibiléet av SALSS! Det var så roligt att se hur bra allt blev efter att ha följt förberedelserna under lång tid. Jag har ju haft nöjet att lära känna många av deltagarna under ett antal år (det ser man inte minst på fotocollagen), och det var som att återse gamla vänner i SALSS familjen. Så mycket brainpower, sådan energi i luften! Årets tema "the future of medicine" fick mig att önska att framtiden är nu! Njut nu av alla framgångar, ta till er av allt berättigat beröm och vila upp lite inför nästa gång. Många hälsningar och kramar till er alla från,
Karin Ehnbom-Palmquist
Ambassador and Secretary General,
Swedes Abroad


Dear Barbro and Veronica,
Thank you for having me at SALSS. I found the event inspiring and truly a contribution to cross pollination between Sweden and the US of science and medicine. This is truly a legacy achievement (Thanks Barbro). I appreciate the intimate setting with high quality attendees and terrific organization (thanks Veronica). Again, I appreciate the opportunity.
PJ Anand,
Founder & CEO,
Alcyone Lifesciences, Inc and Cofounder & Chairman, Arthromeda, Inc


Kära Barbro!
Tack för ett fantastiskt SALSS! Det bästa såklart! Tack också för att jag fick möjligheten att åka med och titta på SciLifeLab. Väldigt imponerande! Tack igen fantastiska Barbro för allt du gör för oss. Stor kram!
Anna-Sofia Sundin (BBB),
Medical Student,
Uppsala University


Hej Barbro,
Jag vill verkligen tacka för vad du gör med SALSS! Det slog mig efteråt att du har skapat en familj, som interagerar och utvecklar såväl business som vänskap. Det betyder mycket för hela den svenska life science branschen. Många kramar!
Robert Taflin,
Partner,
Run Equity AB


Kära Barbro,
Tusen tack för två fantastiska dagar på SALSS. Det var suveränt organiserat och en otrolig samling personer. Mindblowing! Jag kom därifrån med nya idéer och med många nya kontakter, SALSS var därför oerhört värdefullt för mig. Vänliga hälsningar,
Alexandra Treschow,
Senior Consultant,
Nordic Healthcare Group


Kära Barbro, Veronica och hela SALSS teamet,
Ett stort och varmt TACK för en härlig lunch på NASDAQ OMX! Jag träffade många nya och gamla vänner och fick lära mig om flera nya spännande företag. Ni gör det så bra!
Anna Belfrage,
Honorary Consul General of New Zealand to Sweden & Senior Advisor


Hej Barbro,
Vilket fantastiskt event förra veckan! You wow-ed me. Fantastiskt bra organiserat av dig, Veronica och Co. Mycket hög nivå på både talare, deltagare, mat (jag är en riktig foodie) och fest! Vi hade så kul. Tack! Hoppas jag kan vara med även nästa år. Ha en fortsatt fantastisk start på hösten!
Erika Rask,
Nanologica


Dear Barbro, Veronica and the rest of the team,
Many thanks for choosing Sigrid Therapeutics to participate as a Rising Star at SALSS 2014. The Summit proved very fruitful from an investor perspective and we made valuable business connections. What further makes this conference truly unique is the intimate, informal setting and the touch of musical charm throughout the Summit. Keep on thriving. With Love & Appreciation,
Sana Alajmovic,
CEO
Sigrid Therapeutics


Bästa Barbro och Veronica,
Jag är så ledsen att jag inte kunde delta under era två dagar. Jag har hört både från Paul Beatus, min kollega, och många andra att årets upplaga av SALSS överträffade alla andra år. Hur ni lyckas med detta är enastående, ni har min stora beundran. Varma gratulationer till er stora framgång! Kramar
Ylva Williams,
VD,
Vetenskapsstaden


Dear Barbro and Veronica,
Thank you both for this year´s summit, highly interesting as always.
Adam Råsberg,
Founder and Head of Business Development,
Nordic Life Science


Hi Barbro,
Many thanks for your e-mail. I am very much looking forward to seeing you again with Olof. Both Olof and I had a great time in Stockholm and I sincerely believe that SALSS is one of the most innovative and stimulating events on the life sciences calendar. You are unique. It was an honor to speak on the panel.
Raghuram Selvaraju
Managing Director and Head of Health Care Equity Research,
Aegis Capital Corp.



---