About
---
About the Swedish-American Life Science Summit
The Swedish-American Life Science Summit 2008 is the fourth in a series of summits, an invitation-only format where we present a program featuring some of the best known Life Science executives and investors in the world.

The intense and exclusive two-day program includes high-level panel discussions, insights from keynote speakers as well as a few selected presentations by successful and promising Swedish companies.

It is our hope and ambition that the summit will serve to increase the amount of cross-border business between the largest market in the world, the United States, and one of the most important Life Science industry centers in Europe, Sweden.
---
Organizing committee
The people behind the Swedish-American Life Science Summit combine a long experience in the US pharmaceutical industry and Wall Street with today's financial services within the field of Life Science in both countries.

Chairman:
Barbro Ehnbom was one of the first female executives in the US pharmaceutical industry, and a top analyst in Wall Street, followed by many years of investment banking. As a long time board member of the Swedish-American Chamber of Commerce and Chairman Emeritus of the Swedish Economist Group in New York, she has 25 years experience in organizing events between the two countries.
View Curriculum Vitae »
View article from Dagens Industri (pdf, 90Kb) »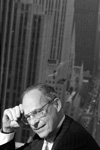 Official Advisor :
Frederick Frank is Vice Chairman and Director of Lehman Brothers where he joined as a Partner in 1969. Mr. Frank brings to the summit over forty-five years of experience. Prior to joining Lehman Brothers he was Director of research and a Director of Smith, Barney & Co. Inc. He serves on the Board of Directors of several public companies including Pharmaceutical Product Development; Predix Pharmaceuticals, Diagnostic Products; eSoft.
View article from Biotech Sweden (hi-res jpg, 2Mb) »
View article from Dagens Industri »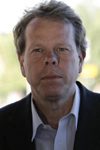 Program Advisor:
Mathias Uhlén is Professor of Microbiology at the Royal Institute of Technology (KTH), Stockholm, Sweden. Dr. Uhlén is member of the Royal Swedish Academy of Engineering Science (IVA), the Royal Swedish Academy of Science (KVA) and the European Molecular Biology Organization (EMBO). He is Vice-President of the European Proteomics Association (EuPA) and member of the Human Proteome Organization (HUPO) council. Dr Uhlén has more than 290 publications in bioscience with the focus on the development and use of affinity reagents in biotechnology and biomedicine.
---
Staff, organizing committee:

New York Coordinator:
Ebba Kraemer is a Master student in Molecular Biotechnology Engineering, and Business Management at Uppsala University. Ms Kraemer has studied and worked both in Germany and the United States. She is a member of the female network BBB, headed by Ms Barbro Ehnbom. At present, Ebba is conducting a Biotech oriented trainee program at Invest in Sweden Agency in New York.
---