SPEAKER BIOS FOR THE 2012 SUMMIT
Thursday August 23rd
(In order of apperance)
Dr. William A. Haseltine »
Michael Treschow »
Zhiping Cui
Dr. Gary Phillips »
Professor Mathias Uhlén »
Dr. Laurent Leksell »
Dr. Shiang Huang »
Christian Kinch »
William J. Kridel »
Ylva Williams »
Patrick Flochel »
Professor Kee Seng Chia  »
Dr. Nicolaus Henke »
Dr. Karin Hehenberger »
Dr. Martin Fitchet »
Dr. Kerstin Brismar »
Dr. Alan C. Moses »
Peter Thelin »
Dr. Ewa Björling »


Friday August 24rd
(In order of apperance)
Steven Burrill »
Dr. Charlotte Brogren »
Dr. Eugen Steiner »
Dr. Anjiang Liu »
Dr. Yuval Binur »
Niels-Jörgen Larsen »
Dr. David Blumenthal »
Magnus Tyreman »
Karin Johansson »
Professor K. Ganapathy »
Miguel Blockstrand »
Dr. Florence P. Haseltine »
Judy Wade »
Dr. Tachi Yamada »
H.E. Mark F. Brzezinski »

Download Company Bios for the 2012 Summit (pdf, 320Kb) »
---
Top of page »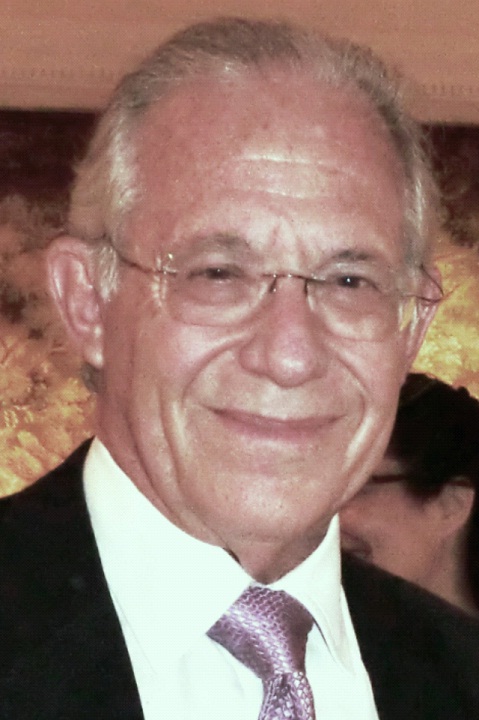 Dr. William A. Haseltine
President
ACCESS Health International
Dr. William A. Haseltine, Ph.D., has an active career in both science and business. He was a Professor at Harvard Medical School and Harvard School of Public Health from 1976-1993, where he was Founder and Chairman of two academic research departments. He is well known for his pioneering work on cancer, HIV/AIDS and genomics. Dr. Haseltine has authored more than 200 manuscripts in peer-reviewed journals, and is the author of several books. He is the Founder of Human Genome Sciences and served as Chairman and CEO of the Company until 2004. He is also the Founder of several other successful biotechnology companies. Companies he has founded account for five drugs currently on the market, including Benlysta and ABTRAX (Human Genome Sciences), Velcade (Proscript/Leucocyte, and Provenge/Dendreon). Dr. Haseltine is currently the Chairman of Haseltine Foundation for Science and the Arts that fosters a dialog between sciences and the arts, as well as Chairman and President of ACCESS Health International, a foundation that supports access to affordable, high quality health services in low, middle and high income countries.
---
Top of page »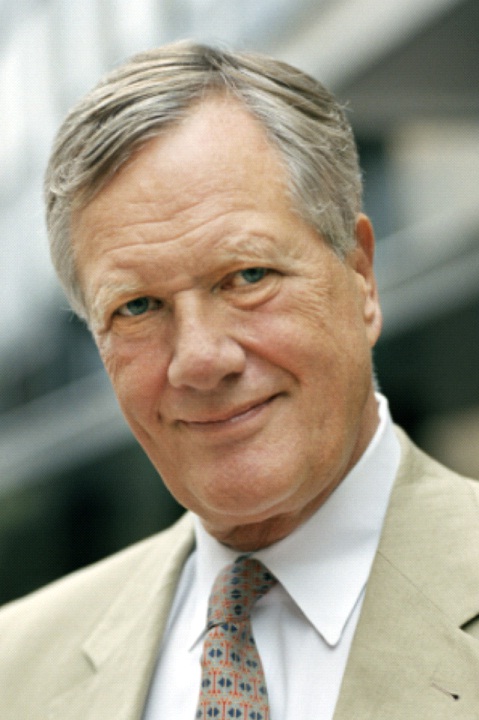 Michael Treschow
Chairman
Unilever
Mr. Michael Treschow is currently Chairman of Unilever. He earned a master's degree in engineering from the Institute of Technology in Lund, Sweden. Between 2002 and 2011 he was Chairman of Telefonaktiebolaget LM Ericsson and Chairman of Electrolux from 2004 to 2007. Before joining Electrolux in 1997 as CEO, he was President and CEO of Atlas Copco. During his 22-year career with the company, he spent three years in the United States as Area Manager. Prior to that, while working for Bahco, Mr. Treschow spent one year in France setting up Bahco Ventilation's French operation. He became a member of the European Advisory Board of Eli Lilly and Company in August 2008 and is a member of the board of directors of the Knut and Alice Wallenberg Foundation.
---
Top of page »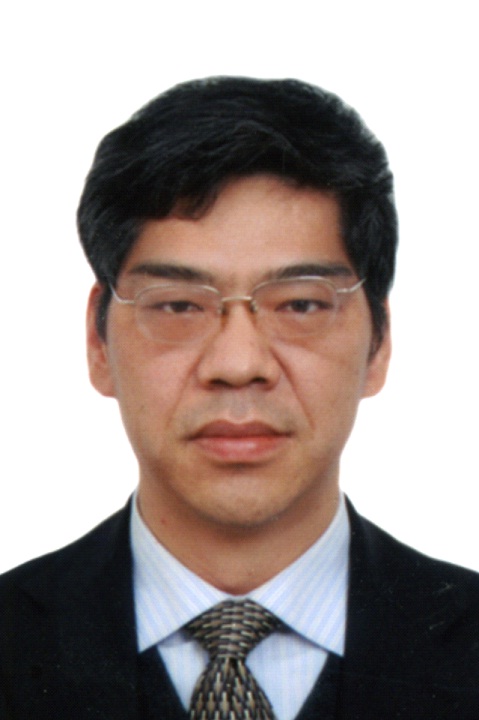 Zhiping Cui
SVP & Head of International Investment
Shanghai Fosun Pharmaceutical Group
Mr. Zhiping Cui joined Fosun Pharmaceutical 5 years ago as Senior Vice President. He is in charge of Fosun Pharmaceutical's international business division, where he is responsible for group pharmaceutical product export and for overseas investment (M&A), domestic joint venture establishment with foreign investor, and project implementation. Before joining Fosun Pharmaceutical, he was VP of Shanghai Pharmaceutical Company. During his career, he has played pivotal roles in developing pharmaceutical globalization strategies, international trade, marketing in more than 50 countries, and investment in 7 countries. Mr. Cui received a bachelor of pharmacology from Shanghai Medical University and a master's degree of business administration from the La Trobe Business School, Australia.
---
Top of page »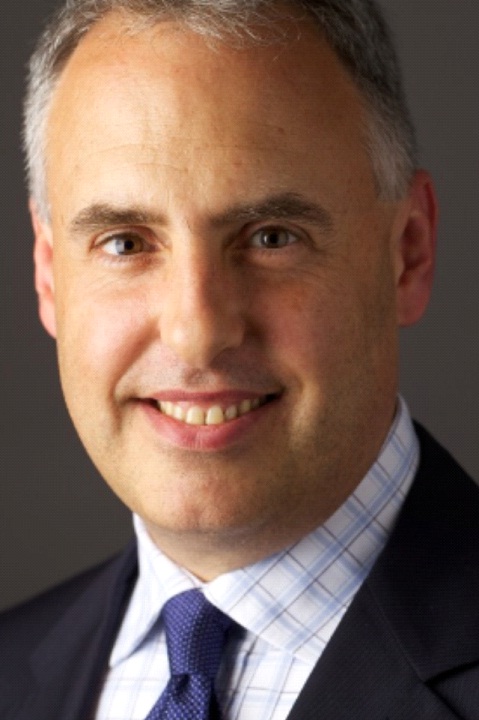 Dr. Gary Phillips
Head of Healthcare Industries
World Economic Forum
Dr. Gary Phillips recently joined the World Economic Forum in Geneva as Head of Healthcare Industries. In this capacity, he is engaged in initiatives that aim to improve the state of global healthcare through partnership with the leading industry, government, and civil society institutions of the world. He was previously President of Reckitt Benckiser Pharmaceuticals, Inc. and President at U.S. Surgical and Pharmaceuticals, Bausch & Lomb. He also served as Global Pharmaceuticals Category Leader at B&L. Dr. Phillips has held senior executive roles at Merck Serono, Novartis and Wyeth. He was a healthcare strategy managing consultant at Towers Perrin and previously a general medicine practitioner as a medical officer in the US Navy, from which he was honorably discharged as a lieutenant commander. Mr. Phillips was educated at the University of Pennsylvania, where he received an M.D. from the School of Medicine, an MBA from the Wharton School, and BA in biochemistry from the College of Arts and Sciences. He completed postgraduate medical education at Naval Medical Center San Diego and maintains an active medical license.
---
Top of page »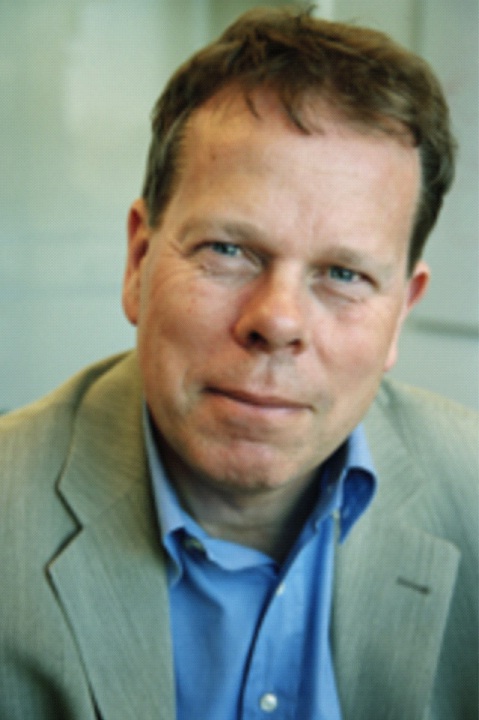 Professor Mathias Uhlén
KTH Royal Institute of Technology
Dr. Mathias Uhlén received his Ph.D. in chemistry at the KTH Royal Institute of Technology in Sweden. After a post-doc period at the EMBL in Heidelberg, Germany, he became Professor in microbiology at KTH Royal Institute of Technology in 1998. Dr. Uhlen has more than 350 publications in bioscience with focus on the development and use of affinity reagents in biotechnology and biomedicine. In the 80s, he was the first to describe the use of affinity tags for purification of proteins, a principle now widely used in bioscience. In the 90s, his group described a new strategy for DNA analysis called Pyrosequencing, a method that was further developed by 454/Roche into the first of a new generation of next generation sequencing methods. In the early 2000s, his group started an international effort in Sweden, India, China and South Korea, for the creation of a Human Protein Atlas with the aim to systematically map the human proteome with antibodies. Dr. Uhlén is member of the Royal Swedish Academy of Engineering Science (IVA), the Royal Swedish Academy of Science (KVA), the European Molecular Biology Organization (EMBO) and member of the Human Proteome Organization (HUPO) council. He was VP of KTH Royal Institute of Technology, responsible for external relations, from 1999 to 2001. Recently, he became the Director of a new center Science for Life Laboratory Stockholm for high-throughput bioscience. He has received numerous awards, including the Göran Gustavsson prize, the Gold Medal of the Royal Swedish Academy of Engineering Sciences, the Akzo Noble Award, the HUPO Distinguished Award, the KTH Great Prize, the ABRF award, the Scheele prize and the H.M. the King's Medal 8th size with the ribbon of the Order of Seraphim.
---
Top of page »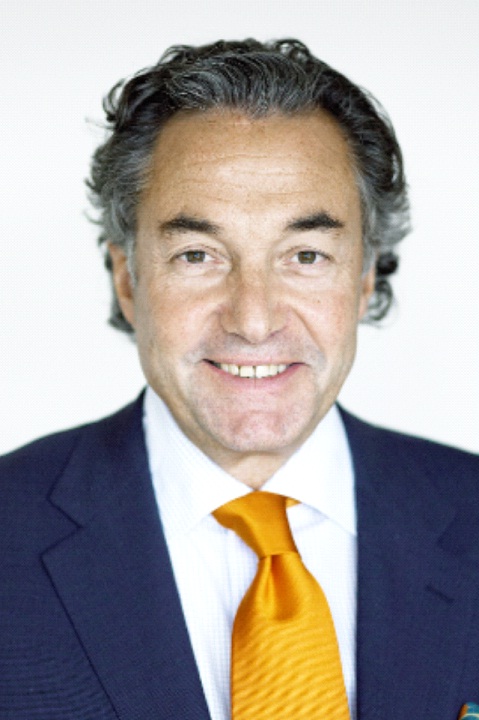 Dr. Laurent Leksell
Executive Director
Elekta
Dr. Laurent Leksell is Executive Director and Founder of Elekta, a company in which he was President and Chief Executive Officer from 1972 to 2005. Dr. Leksell received his MBA in 1974 and his Ph.D. degree in Business Administration in 1981. Both degrees were received from the Stockholm School of Economics where Dr. Leksell also conducted research. In 1978-79 Dr. Leksell was a visiting scholar at the Harvard Business School in Boston. He has been on the faculty of the Swedish Institute of Management, the Stockholm School of Economics and a visiting Professor at INSEAD, France. Dr. Leksell was Founder and Partner of an international management consulting firm during 1981-1986.
---
Top of page »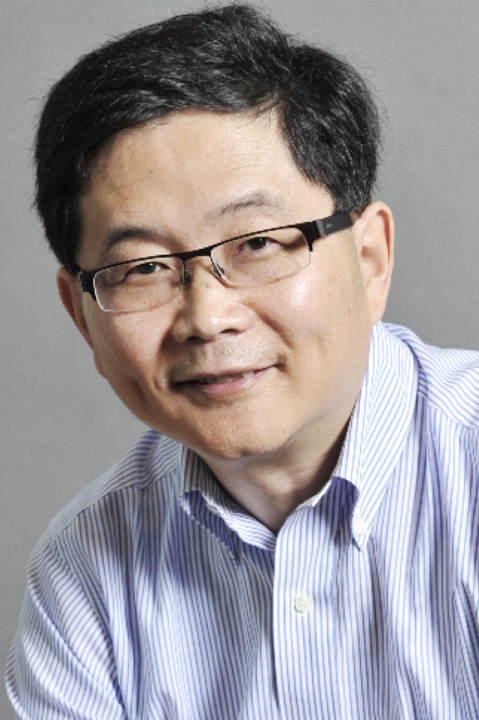 Dr. Shiang Huang
CEO
Kindstar Global Diagnostics
Professor Shiang Huang is Founder and CEO of Kindstar Global Diagnostics. He is Chief Physician and Professor at Department of Internal Medicine and Institute of Hematology, Union Hospital of Tongji Medical School, Huazhong University of Science and Technology, Wuhan, China. In addition, he is Director and Professor of Stem Cell Research and Application Center of Union Hospital, Tongji Medical College. Dr. Huang has been engaged in biomedical research for more than 20 years. He did his postdoctoral research, was a research scientist and senior scientist, researcher as well as Chief Technology Officer in the U.S. at Becton Dickinson, Applied Imaging, Cancer Center of the University of California, San Diego and WB Technologies companies at one time or another. He has more than 50 scientific articles published in many international and professional magazines, and his total SCI citation reaches over 2000. He is one of the main authors and inventors of the identification and the purification of the major biomarkers of human hematopoietic stem cells (CD34+CD38-) and obtained the relative patent in the United States and Europe. Dr. Huang received his MD from Tongji Medical University and his master's degree in Haematology of Internal Medicine from Tongji Medical University.
---
Top of page »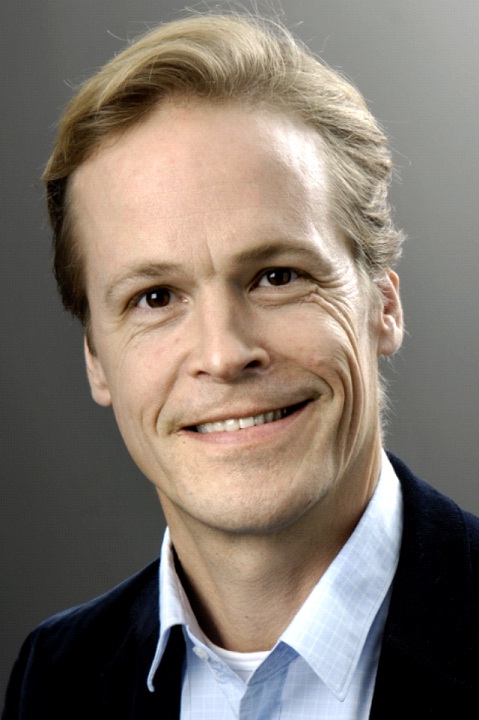 Christian Kinch
CEO
Bactiguard
Mr. Christian Kinch graduated from the Stockholm School of Economics in 1992 and began working at Roche as a pharmaceuticals consultant. After 2 years, Mr. Kinch started Kinchard, a consulting company in the pharmaceuticals industry which provides pharmaceutical consultants. In 1997, Mr. Kinch started his second company, Netpharma, which provides parallel imports of pharmaceuticals. In 2001, IVAX purchased Netpharma and Mr. Kinch remained as the Managing Director for the Nordic region until 2004. In the spring of 2004, Mr. Kinch made contact with Bactiguard and in 2005 he acquired a majority stake in the company together with another private individual. Bactiguard is a profitable Swedish medical technology company which manufactures and exports urinary catheters coated with a patented surface for infection-sensitive products. Bactiguard's catheters reduce the risk of urinary infections by up to 40 per cent. At the time of the acquisition, Bactiguard had 3 employees and sales of 7.5 million USD. The number of patients who have used products with Bactiguard's coating has increased from 9 million in 2005 into more than 110 million in 2011. Sales have increased from 7.5 million USD for the 2005 financial year to 18,9 million for the 2011 financial year. The company was profitable during the entire period. Today, Bactiguard has 37 employees, and the principal owners are Mr. Kinch and Thomas von Koch.
---
Top of page »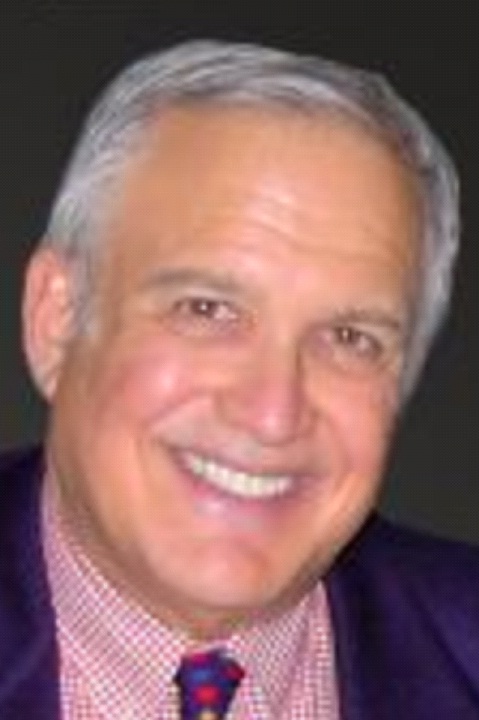 William J. Kridel
Managing Director
Ferghana Partners
Mr. Bill Kridel is a principal and a Founder of Ferghana Partners from 1992. Mr. Kridel is responsible for new business development and for all types of transactions across the industry segments covered by the firm, as well as participating in the evaluation of science, technology and clinical development aspects of clients, counterparties and competitor companies. In 1991-1992, Bill was a MD of Barclays de Zoete Wedd Limited (BZW) with responsibility for corporate finance and M&A advisory services in a number of countries and a number of sectors, including pharmaceuticals, chemicals and oil & gas. Following the sale of his investment banking company, The Kridel Group, to Peers & Company in 1988, Mr. Kridel ran the European operations of this investment banking affiliate of the Long Term Credit Bank of Japan from the Paris office until early 1991. From 1977-1988 his firm, The Kridel Group, with offices in the U.S. and Europe, specialized in mergers and acquisitions, divestitures and equity private placements. From 1971-1977, Mr. Kridel was a VP in the International Corporate Finance Department at Baring Bros. & Co in London and Paris. From 1970-1971, Bill worked in the International Finance and Acquisition group at Banque Paribas in Paris. Following his honors graduations from Choate School, Yale University (BA) and Columbia Law School (JD), as well as attendance at other institutions for business and chemical engineering. Mr. Kridel qualified as an attorney in the United States, successfully gaining the license to practice before many bars, including New York State, Patent Court and the U.S. Supreme Court, and practiced (M&A/financings) for a while on Wall Street at Shearman & Sterling. Mr. Kridel is a regular attendee, Chairman and well-respected presenter, at many leading industry-specific conferences (biotech, pharma and chemicals).
---
Top of page »

Ylva Williams
CEO
Stockholm Science City Foundation
Ylva Williams is the CEO of Stockholm Science City (SSCi) since 2009. SSCi's mission is to attract academia and business to the area Stockholm Life in Stockholm and Solna. SSCi is commissioned by the three leading universities Karolinska Institutet, KTH Royal Institute of Technology and Stockholm University as well as the Stockholm County Council and the Cities of Stockholm and Solna. Ms. Williams has a solid background from the life science industry, focusing on an investment and communications perspective. Ms. Williams was appointed Director Life Sciences at Invest in Sweden Agency and was recruited to SSCi from JKL Group, where she held a senior consultant position focusing on strategic communications within life science.
---
Top of page »
Patrick Flochel
Global Pharmaceutical Leader
Ernst & Young
Mr. Patrick Flochel is responsible for coordinating EY relationships with global pharmaceutical, biotechnology and medical devices corporations in the areas of risk, tax, business advisory and transaction services and serves as Global Client Service Partner or as Senior Advisory Partner for several pharmaceutical clients. Mr. Flochel has served on various management and leadership positions at EY at global and EMEIA levels. Prior to his current position, Mr. Flochel has had a 30 year career in auditing and consulting, starting in 1979 in the Paris office, moving to Brussels in 1989 to lead the EU Policy and Regulation team providing strategic advisory services to Fortune 500 companies. In 1995 he joined the Change Management practice in Paris, while setting up the French practice's marketing and communications department and later moved to London as Global Vice-Chair for business development. Mr. Flochel has a master's degree from ESCP in Paris.
---
Top of page »
Professor Kee Seng Chia 
Dean
Saw Swee Hock School of Public Health, National University of Singapore
The Founding Dean of Saw Swee Hock School of Public Health, Dr. Kee Seng Chia started his professional career as an Occupational Health Physician and subsequently as a Molecular Epidemiologist. He is also an Adjunct Professor of Epidemiology at Karolinska Institutet, Sweden and Director, NUS-Genome Institute of Singapore Centre for Molecular Epidemiology. His current research focuses on the study of how genetic and lifestyle factors interact to cause chronic diseases (cancer, cardiovascular diseases and diabetes mellitus) and the translation of these findings to preventive measures at the population level. Dr. Chia also serves as a Council Member of the Workplace Safety and Health Council and Board Member of the National Environment Agency. The Saw Swee Hock School has under his stewardship set up the Population Health Metrics and Analytics System to provide evidence for timely intervention for disease prevention and health promotion. The system will help researchers and policymakers track the population's long-term health risks and attitudes towards health.
---
Top of page »

Dr. Nicolaus Henke
Director & Head of Healthcare Practice
McKinsey & Company
Dr. Nicolaus Henke is a Director of McKinsey & Company, based in London. He has also served the Düsseldorf, Berlin, and New York offices. He is Head of McKinsey's Health Systems and Services Practice in Europe, the Middle East, and Africa and chairs McKinsey's work with national Health Systems globally. Dr. Henke frequently speaks at conferences and publishes on a broad range of health care and talent management issues, and lectures on health system policy at various executive education programmes. Before joining McKinsey, Dr. Henke was an Investment Adviser at Deutsche Bank AG for two years and graduated with distinction with a master's and doctorate degree in business from the University of Münster, Germany. He also holds a master's in public administration from Harvard's Kennedy School of Government, where he was a John J. McCloy Scholar.
---
Top of page »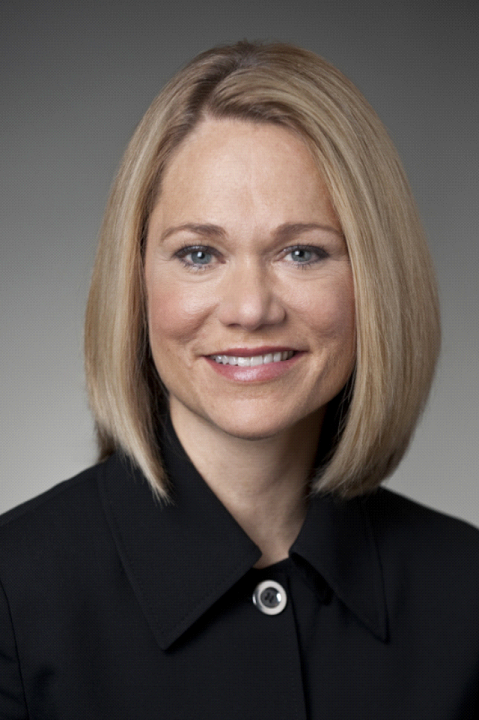 Dr. Karin Hehenberger
EVP & CMO
Coronado Biosciences
Dr. Karin Hehenberger, M.D., Ph.D., is Executive Vice President & Chief Medical Officer at Coronado Biosciences and has over 12 years of experience in the healthcare industry. Most recently, Dr. Hehenberger was Senior Vice President for Strategic Alliances at the Juvenile Diabetes Research Foundation (JDRF). She was responsible for advancing the JDRF's involvement with scientific, financial, and commercial partners in the diabetes community. Prior to JDRF, Dr. Hehenberger worked at Johnson & Johnson as Vice President of Metabolic Strategy and Business Development. Dr. Hehenberger also has experience in public and private equity, having been a partner in Scandinavian Life Science Venture, a buy-side healthcare equity analyst at Brummer & Partners and Argus Partners, on the senior management team of Eyetech Pharmaceuticals, and earlier in her career as a strategic management consultant at McKinsey & Co. Dr. Hehenberger holds M.D. and Ph.D. degrees from the Karolinska Institute in Stockholm, Sweden. She continued her research as a JDRF post-doctoral fellow at the Joslin Diabetes Center at Harvard Medical School.
---
Top of page »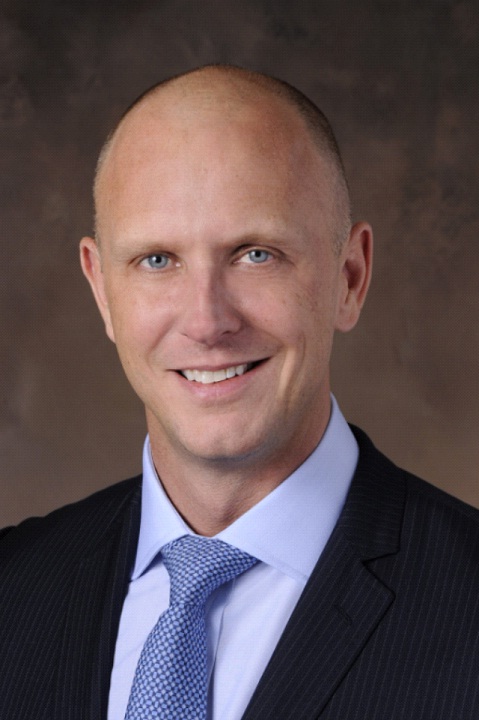 Dr. Martin Fitchet
COO
Janssen Research & Development
Dr. Martin Fitchet, M.D., is Chief Operating Officer for the global Janssen Research & Development organization overseeing operational excellence and execution of the company's clinical development programs. Prior to this role, Dr. Fitchet was Global Therapeutic Area Head for Cardiovascular & Metabolism Research & Development. Dr. Fitchet first joined the Company in 2000 and has held several positions of increasing responsibility including Global Head of Internal Medicine for the CNS/Internal Medicine franchise, with responsibility for the development of metabolic, gastrointestinal and antibiotic compounds. Earlier, he held the position of Therapeutic Area Head for Endocrinology and Gastrointestinal Disorders. Dr. Fitchet has also held leadership positions in US Medical Affairs Sanofi-Aventis Pharmaceuticals and was also Global Therapeutic Area Head for Cardiovascular & Metabolism at Novartis Pharmaceuticals. Dr. Fitchet earned his medical degree at the University of Nottingham Medical School in Nottingham, UK. In 1995 he became a Fellow of the Royal College of Surgeons of England.
---
Top of page »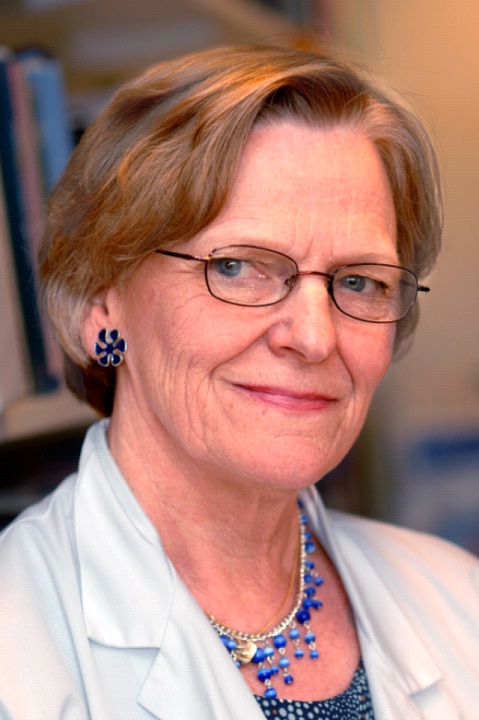 Dr. Kerstin Brismar
Professor
Karolinska Institutet
Dr. Kerstin Brismar is a Professor and Senior Consultant in Diabetes and Endocrinology at the Department of Molecular Medicine and Surgery, Karolinska Institutet and the Department of Endocrinology, Diabetes and Metabolism, Karolinska University Hospital. Dr. Brismar has been doing research on diabetes complications with focus on the importance of the IGF-system, oxidative stress and genetic susceptibility in clinical and experimental studies. She has been investigating the cause of the complications and also introduced new treatment strategies, according to the findings, that are already in use in the clinic, and she has achieved several awards for her scientific work. Dr. Brismar has been the chief physician of the Diabetic Foot Clinic for more than 15 years and chief physician of the Diabetes Unit for 10 years, Department of Endocrinology and Diabetology. Dr. Brismar was Chairman of the Department of Molecular Medicine, Karolinska Institutet, 2001-2005, and Co-Chairman of the Department of Molecular Medicine and Surgery, Karolinska Institutet 2009-2012. During 6 years she was a member of the Scientific Board of the Swedish Diabetic Association and a Board member of Storstockholms Diabetes Association SSDF. Dr. Brismar is the Founder of the Swedish Wound Healing Society and the Rolf Luft Foundation for Diabetes Research.
---
Top of page »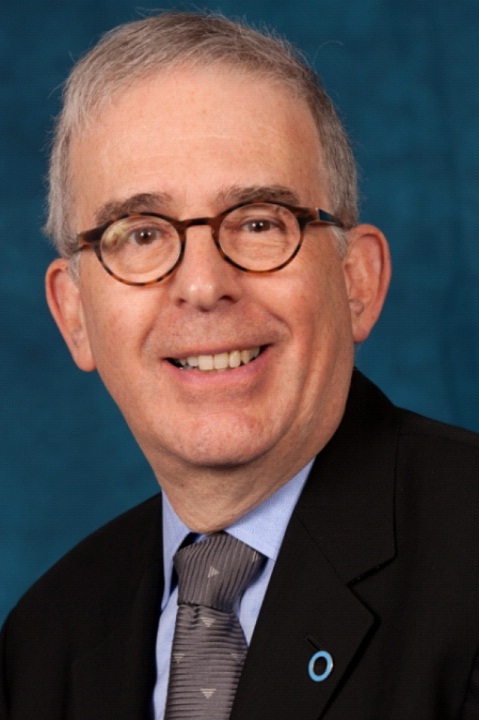 Dr. Alan C. Moses
CVP & Global CMO
Novo Nordisk
Dr. Alan C. Moses, M.D., FACP was educated at Duke University (BS) and Washington University School of Medicine (M.D.) and received medical training at Barnes Hospital, the National Institutes of Health, and Tufts-New England Medical Center. He is board certified in Internal Medicine, and Endocrinology and Metabolism. He worked for 24 years at Harvard Medical School in basic and clinical research, patient care, teaching, and medical research administration where he achieved the position of Professor of Medicine while serving as Chief Medical Officer of the Joslin Diabetes Center. Since joining Novo Nordisk in 2004, Dr. Moses has held positions of increasing responsibility in Clinical Development and Medical Affairs and now serves as Corporate Vice President and Global Chief Medical Officer. In this role he has responsibilities across the full spectrum of Novo Nordisk's diabetes focus from drug discovery, through drug development, brand messaging, and the implications of diabetes for the company and for patients, healthcare professionals and for healthcare systems.
---
Top of page »
Peter Thelin
Partner
Brummer & Partners
After a period as a business economist with Saab-Scania, Mr. Peter Thelin joined InvestmentEken as a portfolio manager in 1982. In 1983, he joined Alfred Berg Fondkommission, where he was appointed head of the mutual fund and asset management department in 1987. In 1990 he left Alfred Berg for Skandinaviska Enskilda Banken, and in 1992, Mr. Thelin was appointed president of SEB Fonder and SEB Allemansfonder with overall responsibility of all of SEB's institutional asset management and fund management activities. Mr. Thelin left the bank in October 1995 to become a shareholder in Brummer & Partners. In July 2012 Mr. Thelin joined Carve Capital AB as a CEO / Portfolio Manager. Carve Capital is included in Brummer & Partners Group.
---
Top of page »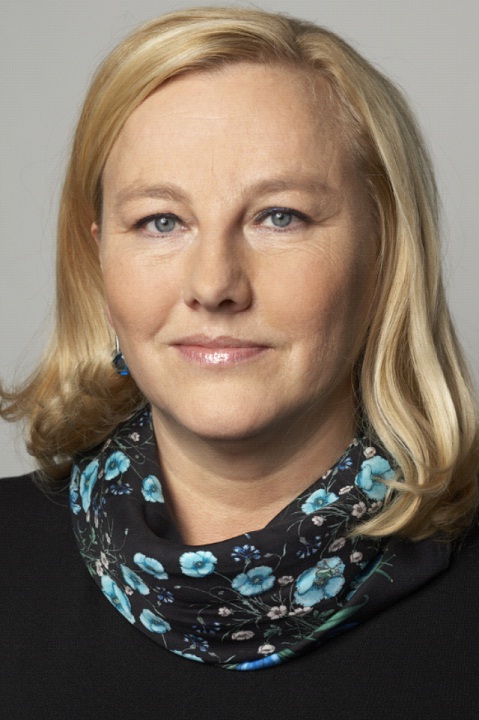 Dr. Ewa Björling
Minister for Trade
Swedish Government
Dr. Ewa Björling is the Swedish Minister for Trade, at the Ministry for Foreign Affairs. In 1993 Ewa took her doctorate with a thesis dealing with B-cell immunity against HIV. She is a dentist, a qualified dental surgeon, and was appointed an associate professor of virology in 1999. Dr. Björling led a research group at Karolinska Institutet for several years. She has been a member of the board at the Swedish International Development Cooperation Agency and chair of the National Council for Coordination of HIV Prevention. She was elected an MP for the Moderate Party in 2002, and appointed Minister for Trade in 2007.
---
Top of page »
Steven Burrill
CEO
Burrill & Company
G. Steven Burrill has been involved in the growth and prosperity of the biotechnology industry for over 40 years. Mr. Burrill founded and has been Chief Executive Officer of Burrill & Company, a venture capital and merchant banking firm, since 1994. Prior to founding Burrill & Company in 1994, he spent 28 years with Ernst & Young, directing and coordinating the firm's services to clients in the field of biotechnology, life sciences, high technology, and manufacturing worldwide. He currently serves on the Boards of Directors of AliveCor (Chairman), Catalyst Biosciences, Depomed (NASDAQ: DEPO), NewBridge, Novadaq (NASDAQ: NVDQ), Targacept (NASDAQ: TRGT) and XDx. Previously he served as Chairman of the Boards of BioImagene, Abunda Nutrition and Pharmasset. In 2012 Mr. Burrill received the Richard Bolte, Sr. Award from the Chemical Heritage Foundation in Philadelphia for his biotechnology industry leadership worldwide. In 2011 he received a lifetime achievement award at Scrip Intelligence's annual Scrip Award ceremony in London. In 2008 he received both the BayBio Pantheon DiNA lifetime achievement award for his biotech leadership worldwide, and the Alan Cranston Living Legend Award for his central role in advancing biomedical research globally. In 2002 he was recognized as a biotech investment visionary by the Scientific American magazine (The Scientific American 50). In 1995 Mr. Burrill received BIO's "service award" for his global biotechnology leadership.
---
Top of page »

Dr. Charlotte Brogren
General Director
VINNOVA
Dr. Charlotte Brogren, Ph.D., serves as the Head of Corporate Research at ABB Sweden and as the Director General at Vinnova. Dr. Brogren serves as Chairman of Industrifonden and Director of MISTRA, Sverea, SIS, KTH Holding and Mälardalens Högskola. Dr. Brogren has been a Director of Gunnebo AB since March 2012 and Hms Networks AB since April 2010. She serves as a Director of Q-Free ASA. She is also a Member of the Royal Swedish Academy of Engineering Sciences.
---
Top of page »

Dr. Eugen Steiner
Partner
HealthCap
Dr. Eugen Steiner, MD, PhD, is a partner of HealthCap, a leading European health care venture capital fund. Dr. Steiner is a serial entrepreneur and has served as Chief Executive Officer or Chairman of the Board of several biotechnology and biomedical companies, including Affibody, Biolipox, Biostratum, Calab Medical, Creative Peptides, Eurona Medical, Global Genomics, LTB4, PyroSequencing, Melacure Therapeutics, Nordic Vision Clinics, Optivy, and Visual Bioinformatics.
---
Top of page »
Dr. Anjiang Liu
Managing Director, International Investment
Shanghai Fosun Pharmaceutical U.S. Group
Dr. Liu joined the International Business Division of Shanghai Fosun Pharmaceutical Group in 2009, to lead the effort in executing Fosun Pharmaceutical's investment and M&A strategies in the North America region. Upon joining the company, Dr. Liu has made significant contribution to implementing Fosun Pharmaceutical's international strategies. His achievements include helping the company raise a $500 million private equity fund from overseas and setting up a joint venture with a major U.S. company in China. Before joining Fosun Pharmaceutical, he served in several Chinese and U.S. startup companies as well as a healthcare focused PE/VC fund. Dr. Liu received his Ph.D. degree in molecular biology from Drexel University and an MBA degree from University of Rochester.
---
Top of page »
Dr. Yuval Binur
Managing Partner
Orchestra Medical Ventures
Dr. Binur has over 26 years of worldwide venture capital experience. In 2000 he co-founded Accelerated Technologies - a differentiated investment firm focused on medical technologies. Prior to that, Dr. Binur has been a founding partner of Medica Venture Partners, an Israeli life sciences venture fund and prior to that a member of Adler & Co., a New York based venture capital firm. Dr. Binur has been a board member of over 40 venture-backed companies in pharmaceuticals, medical devices and technology. Among them; PVT (now Edwards Lifesciences Sapien), superDimension (now owned by Covidien), Impella (now owned by Abiomed), Memory Pharmaceuticals (now owned by Roche), Pathway Medical (now owned by Bayer) and Oxigene Pharmaceuticals (now owned by Roche). He holds a Ph.D. degree in Physics and a B.Sc. degree in Electrical Engineering.
---
Top of page »
Niels-Jörgen Larsen
Head of Corporate Finance
Danske Bank Sweden
Mr. Niels Jörgen has more than 20 years of investment banking experience and is heading Danske Bank's corporate finance activities in Sweden. Successfully completed life sciences and healthcare transaction include the sale of Cellartis to Cellectis, the sale of Biodisk to bioMérieux and the acquisition of Ambea by Triton and KKR. In addition Mr. Jörgen has lead equity raising transactions for Getinge, Meda and Mediplast. Mr. Jörgen has previously worked within corporate finance and equity reserach also at SEB Enskilda and Unibank (Nordea). Niels Jörgen holds a master of science degree in economics and finance from the University of Copenhagen.
---
Top of page »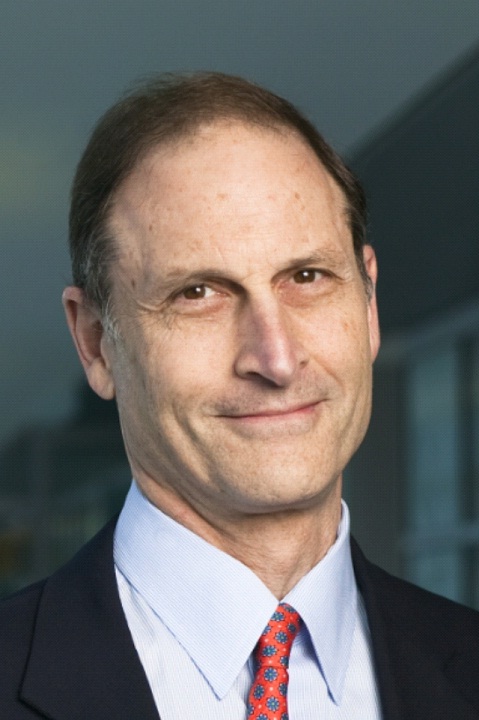 Dr. David Blumenthal
Professor
Harvard Medical School
David Blumenthal, M.D., MPP is Samuel O. Thier Professor of Medicine and Professor of Health Care Policy at Massachusetts General Hospital/Partners Health System and Harvard Medical School. He also serves as Chief Health Information and Innovation Officer at Partners Health System in Boston, Ma. From 2009 to 2011, Dr. Blumenthal was the National Coordinator for Health Information Technology under President Barack Obama.  In this role he was in charge of building an interoperable, private and secure nationwide health information system and supporting the widespread, meaningful use of health IT.  Dr. Blumenthal received his undergraduate, medical, and public policy degrees from Harvard University and completed his residency in internal medicine at Massachusetts General Hospital.  Prior to his appointment to the Administration, Dr. Blumenthal was a practicing primary care physician and director, Institute for Health Policy at the Massachusetts General Hospital/Partners HealthCare System and Harvard Medical School.  Dr. Blumenthal is a renowned health services researcher and national authority on health IT adoption.  He is the author of over 200 scholarly publications, including the book "Heart of Power: Health and Politics in the Oval Office," which tells the history of U.S. Presidents' involvement in health reform, from FDR through George W. Bush. A member of the Institute of Medicine and a former board member and national correspondent for the New England Journal of Medicine, Dr. Blumenthal has held several leadership positions in medicine, government, and academia including Senior Vice President at Boston's Brigham and Women's Hospital; Executive Director of the Center for Health Policy and Management and Lecturer on Public Policy at the Kennedy School of Government; and as a professional staff member on the late Senator Edward Kennedy's Senate Subcommittee on Health and Scientific Research.
---
Top of page »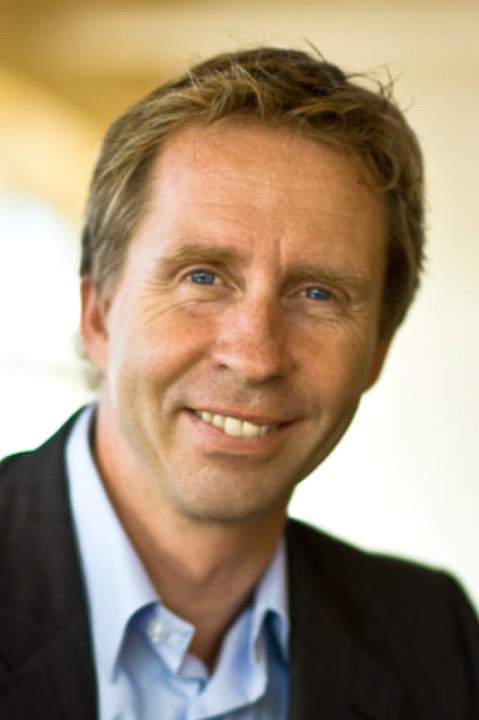 Magnus Tyreman
Director Nordics
McKinsey & Company
Mr. Magnus Tyreman is a Director at McKinsey & Company in Stockholm and leads the company's Scandinavian office. He joined McKinsey in 1988 and has spent over 10 years at the firm's London office. Magnus is the former leader of McKinsey's European Pharmaceuticals and Medical Products Practice and focuses primarily on healthcare related work. Over the past years he has also devoted considerable time to working in the Public Sector in Sweden. He serves clients across a range of areas including strategy, sales & marketing and organization. Magnus holds a master of science degree in business administration from the Stockholm School of Economics and has also studied economics at Fundaçáo Getulio Vargas in Brazil.
---
Top of page »

Karin Johansson
State Secretary, Ministry for Health & Social Affairs
Swedish Government
Since 2006 Ms. Karin Johansson is State Secretary at the Ministry of Health and Social Affairs in Sweden. Her responsibilities cover, financial security for families and children, health and medical care, dental treatment and public health. Ms. Johansson initiated her political career in 1993 by working as a Political Adviser in the Prime Minister's Office. Since 1995 she then made a civil career by first working for France Telecom in Sweden as a Sales Director and then as an Corporate Affairs Manager and Sales Director for Microsoft, before returning to fulltime political assignments. Ms. Johansson has also been Board Chair for both the Swedish Radio and Blekinge Institute of Technology among other engagements. She is a member of the Christian Democrate Party and has had several positions within local politics and the County Council in Stockholm.
---
Top of page »
Professor K. Ganapathy
President
Apollo Telemedicine Networking Foundation
Dr. K. Ganapathy, MCh (Neurosurgery), FACS, FICS, FAMS Ph.D, is the President of the Apollo Telemedicine Networking Foundation, the largest and the oldest multi-speciality Telemedicine network in South Asia and the Immediate Past President of Telemedicine Society of India as well as the President of the Indian Society of Stereotactic & Functional Neurosurgery. Dr. K. Ganapathy is a former Secretary and Past President of the Neurological Society of India and a former Secretary of the Asian Australasian Society of Neurological Surgery. An Adjunct Professor, at the IIT Madras, Tamilnadu Medical University & Anna University, Chennai, Dr. Ganapathy was formerly Honorary Consultant and Advisor in Neurosurgery Armed Forces Medical Services. A former examiner & Inspector for the National Board of Examinations Ministry of Health, Government of India he was also an overseas examiner to the University Sains Malaysia and the Royal College of Surgeons Edinburgh. He is Member of the Editorial Board of 4 International and 3 National Journals in Neurosciences. Since 1999 Dr. Ganapathy has been working relentlessly for the introduction, growth and development of Telemedicine in India. A Member of the National Task Force on Telemedicine he is a Co-Founder of the Telemedicine Society of India. Extensively traveled, he is a popular speaker in national and international conferences. He started the first formal Certificate course on Telehealth Technology in conjunction with the Anna University. He is a mentor for the Global Experience MBA Career & Professional Development Programme at Harvard Business School in the field of mHealth. During the last 36 years he has presented more than 240 papers in national conferences and 85 in International meetings. He has published 200 scientific papers & 10 chapters in books.
---
Top of page »
Miguel Blockstrand
Director Product Line Device Connections
Ericsson AB
Mr. Miguel Blockstrand is Director of Product Management for connected devices and industries. He has 20 years' experience in telecoms and is currently responsible for the connected devices portfolio offering within Business Unit Networks. Most recently, he has been responsible for the Mobile TV and IPTV network infrastructure portfolios within Ericsson. Prior to his current engagements in the TV area, he held several senior management positions within R&D, Marketing and Business Development. Mr. Blockstrand was involved in the first deployments of GSM, the Japanese PDC mobile system and WCDMA. He holds a master of science degree in mechanical engineering from Chalmers University of Technology, Sweden.
---
Top of page »

Dr. Florence P. Haseltine
Founder
Society for Women's Health Research
Dr. Haseltine has earned both a Ph.D. and M.D. and is a board certified obstetrician and gynecologist and an expert in reproductive endocrinology. Currently she is working on the basis of gender differences and what these differences teach us about the system and the disease process. She is recognized for her work regarding the health of women and their advancement professionally. She founded and was the first president of the Society for Women's Health Research. This organization has brought the issue of research on women's health to the attention of high federal officials and proficient members of the media as well as placing it on the nation's priority research agenda. Dr. Haseltine was on the Board of Directors of the American Association for the Advancement of Science and the Society for Gynecologic Investigation. She has had numerous peer recognitions to include: election to the Institute of Medicine, Weizmann Honored Scientist, a Kass lecturer, a recipient of the American Woman's Medical Association Scientist Award and many others.
---
Top of page »

Judy Wade
President & CEO
AliveCor
Mr. Judy Wade is an entrepreneurial leader with a passion for creative problem solving and getting things done. She sees her slightly too diverse experience in mobile health, gaming, mining, semiconductors, consumer internet technologies, policing, education, and energy (among others) as helping her view each industry and company with a novel lens. She is the newly appointed President & CEO of AliveCor, the creator of the smartphone ECG. Prior to that she was the President & CEO of Hands-On Entertainment, a leading developer of mobile and social games. She has also been the Vice President of Strategy and Emerging Business at Linden Lab and an Entrepreneur-in-Residence at Kapor Enterprises Inc., Mitch Kapor's investment company. Ms. Wade was also a partner of McKinsey & Company. She spent 16 years in McKinsey's New York, Johannesburg (which she helped start), and San Francisco offices. Ms. Wade is an active member in her community. She has a bachelor of arts in Economics from University of California, Berkeley and a master's in public policy from Harvard's Kennedy School.
---
Top of page »
Dr. Tachi Yamada
CMSO & EVP
Takeda Pharmaceuticals
Dr. Tadataka (Tachi) Yamada is Executive Vice-President, Chief Medical and Scientific Officer and a Board Member of Takeda Pharmaceuticals. He was formerly President of the Bill & Melinda Gates Foundation Global Health Program. In this capacity he oversaw grants totaling over $9 billion in programs directed at applying technologies to address major health challenges of the developing world including TB, HIV, malaria and other infectious diseases, malnutrition and maternal and child health. Before joining the Gates Foundation Dr. Yamada was Chairman, Research and Development and a Member of the Board of Directors of GlaxoSmithKline. Dr. Yamada was born in Japan, and completed his education in the United States. He graduated from Stanford University with a BA in history and obtained his M.D. from New York University School of Medicine. After completing his internal medicine and gastroenterology training he assumed his first faculty position at UCLA School of Medicine. He later moved to the University of Michigan where he ultimately became Chairman, Department of Internal Medicine and Physician-in-Chief of the University of Michigan Medical Center before joining GlaxoSmithKline. In recognition of his contributions to medicine and science he has been elected to membership in the Institute of Medicine of the National Academy of Sciences (US), the Academy of Medical Sciences (UK) and the National Academy of Medicine (Mexico) and he has received an honorary appointment as Knight Commander of the Most Excellent Order of the British Empire (KBE). Dr. Yamada is a Past-President of the Association of American Physicians, a Past-President of the American Gastroenterological Association and he has served as a member of the President's Council of Advisors on Science and Technology.
---
Top of page »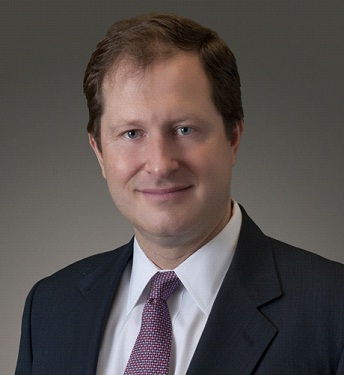 H.E. Mark F. Brzezinski
Ambassador
U.S. Embassy of Sweden
Mr. Mark Francis Brzezinski was confirmed by the United States Senate on October 18, 2011 to serve as U.S. Ambassador to the Kingdom of Sweden. Mr. Brzezinski has had a distinguished career in both public service and the private sector. Most recently, he has been a partner in the Washington, D.C. office of McGuireWoods law firm, specializing in anti-corruption law. In this capacity, Mr. Brzezinski has helped U.S. companies comply with laws regulating the way business is conducted overseas. Mr. Brzezinski served as a Director on the National Security Council in the White House from 1999 to 2001. During this time he coordinated interagency policy formulation and advised the President and the National Security Advisor on issues relating to Russia, Eurasia and the Balkans, including regional democracy promotion, international public law, war crimes accountability, and was responsible for public diplomacy relating to the region. From 1996 to 1999, he was an attorney at Hogan & Hartson law firm, where he assisted U.S. companies to expand their businesses around the world and to create economic opportunities in developing countries. From 1991 to 1993, he worked in Poland as a Fulbright Scholar, where he researched and wrote about the country's constitutional transition. Mr. Brzezinski is a member of the J. William Fulbright Foreign Scholarship Board and the Council on Foreign Relations. He holds a B.A. from Dartmouth College, a J.D. from the University of Virginia School of Law and a Doctorate from Oxford University.
---