SPEAKER BIOS FOR THE 2013 SUMMIT
Thursday August 22
(In order of apperance)
Dr. Anders Hamsten »
Dr. Kenneth R Chien »
Dr. Vincent Giampapa
Dr. Eugen Steiner »
Dr. Molly Stevens »
Dr. Anders Haegerstrand »
Dr. Karin Hehenberger »
Ms. Susan L. Solomon »
Mr. Jürg Zürcher »
Dr. William A. Haseltine »
Dr. Brian K Kennedy »
Dr. Bengt Winblad   »
Dr. Jan M Lundberg »
Dr. Catarina R Dolsten »
Dr. Yuval Binur »
Dr. Mouna Esmaeilzadeh »
Mr. Michael Kope »
Dr. Andrew Hessel »

Friday August 23
(In order of apperance)
Ms. Ulla Hamilton »
Dr. Håkan Björklund »
Dr. Stefan Larsson »
Dr. Johanna Adami »
Dr. Mathias Uhlén »
Dr. Daniel Teper »
Mr. Adam Kostyál »
Dr. Ulf Wiinberg »
G. Steven Burrill »
Dr. Christina Åkerman »
Mr. Antonio Ponce »
Mr. Alex Martin »
Mr. Jaime César de de Moura Oliveira »


Download Company Bios for the 2013 Summit (pdf, 320Kb) »
---
Top of page »
Dr. Anders Hamsten
President
Karolinska Institutet
Professor Anders Hamsten is President of Karolinska Institutet since 2013. He is a member of the Nobel Assembly at Karolinska Institutet, which awards the Nobel Prize in Physiology or Medicine, and has in the past three years served on the Nobel Committee. Professor Hamsten earned his medical and doctoral degrees at Karolinska Institutet. In 1997, he was appointed Professor of Cardiovascular Diseases, and he is since 1999 Senior Consultant Cardiologist at the Karolinska University Hospital. He has served as Chair of the Department of Medicine Solna, Karolinska Institutet in two periods and as Director of the Atherosclerosis Research Unit at the Department of Medicine for 20 years. He has authored almost 400 original articles, and his work has been cited >26,000 times (h-index: 86). Professor Hamsten's research focus is in atherothrombosis, with the mission to unravel the etiology and pathophysiological mechanisms underlying atherosclerosis, arterial thrombosis and aneurysm formation. He is a principal investigator of the European PROCARDIS program on the search for new susceptibility genes underlying coronary heart disease, initiated with support from the European Commission in 1998. Professor Hamsten has served as member of the international evaluation panel of the Biocenter Oulu, University of Oulu, Finland and of the scientific boards of the Ragnar Söderberg Foundation and the Swedish Heart-Lung Foundation. He has also been serving as member of site visiting teams evaluating British Heart Foundation chairs and was elected Fellow of the Royal College of Physicians London in 2002.
---
Top of page »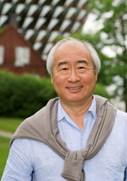 Dr. Kenneth R Chien
Professor of Cardiology
Karolinska Institutet
Dr. Kenneth Chien is an internationally recognized biologist, specializing in cardiovascular science, as well as a pioneer in developing new therapeutic strategies to prevent the onset and progression of heart failure. In 2012, Dr. Chien received a Presidential Call to a Professorship at Karolinska Institutet to start a new cardiovascular initiative with a major focus on regenerative cardiology. In January 2013, he joined Karolinska Institutet as a Professor, and his laboratory will be located in the Department of Cell and Molecular Biology, Campus Solna. He will also work at the Department of Medicine, Campus Huddinge. Previously, Dr. Chien was the Scientific Director of the Cardiovascular Research Center at Massachusetts General Hospital and Professor in the Department of Stem Cell and Regenerative Biology at Harvard University in Cambridge, where he also lead the University-wide Cardiovascular Stem Cell Program. While at Harvard, he was awarded the distinction of the first endowed chair of the Charles Addison & Elizabeth Ann Sanders Professor of Medicine. Prior to his MGH/HMS appointments, Ken directed the Institute for Molecular Medicine at the University of California at San Diego (UCSD) and was an adjunct professor of The Salk Institute. A graduate of Harvard University, Dr. Chien went on to earn his MD and PhD from Temple University in Pennsylvania. After completing his internship, residency, and cardiology fellowship training at the University of Texas Southwestern Medical School in Dallas, he joined the faculty of the UCSD Departments of Medicine and Cardiology and the Center for Molecular Genetics. Subsequently, Dr. Chien became the Director of the UCSD Institute of Molecular Medicine and directed the joint UCSD-Salk Institute National Institutes of Health Molecular Medicine Training Program. Given his longstanding interest in training physician-scientists, he has served as an advisor/panel member of several private biomedical foundations, including the Doris Duke Charitable Foundation, and the Wellcome Trust. He also has served as a senior consultant and board member to several biotechnology and large pharmas over the past decade, fostering collaborative ties between academia and the private sector. Dr. Chien was also heavily involved in the establishment of the Institute of Molecular Medicine at Peking University, currently the premier site for cardiovascular science in China. He has received several awards for his work, including the Pasarow Foundation Award, the Walter B. Cannon Award of the American Physiological Society, foreign- elect membership in the Norwegian Academy of Sciences and the Austrian Academy of Sciences, honorary professorships at Hong Kong University and Jiaotong University in Shanghai, and an honorary Doctorate of Science from the University of Edinburgh. He also has been active in biotechnology, serving as a senior advisor for Genentech/Roche and the SAB of the Pictet Biotechnology Fund for over a decade, and a Founder of Moderna Therapeutics based in Cambridge, Massachusetts.
---
Top of page »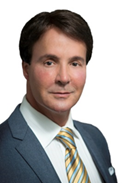 Dr. Vincent Giampapa
Founder & CMO
CellHealth Institute
Dr. Vincent Giampapa is a renowned cellular aging expert, surgeon, clinical researcher, and founder and Chief Medical Officer of CellHealth Institute. He has practiced clinical age-management medicine for over 20 years. Dr. Giampapa's research focuses on stem cell technologies and their clinical applications to improve the cellular aging process in order to enhance healthy lifespan and quality of life. As a result of his research, Dr. Giampapa has been awarded U.S. patents. He is also the author of six books on age management, including the first and only medical textbook on anti-aging medicine titled The Principles and Practice of Anti-Aging Medicine for the Aesthetic Surgeon and Physician He earned his M.D. from Mt. Sinai Medical School and is a Fellow of the American College of Surgeons.
---
Top of page »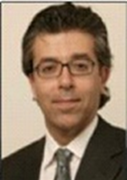 Dr. Eugen Steiner
Partner
HealthCap
Dr. Eugen Steiner, MD, PhD, is a partner of HealthCap, a leading European health care venture capital fund. Dr. Steiner is a serial entrepreneur and has served as Chief Executive Officer or Chairman of the Board of several biotechnology and biomedical companies, including Affibody, Biolipox, Biostratum, Calab Medical, Creative Peptides, Eurona Medical, Global Genomics, LTB4, PyroSequencing, Melacure Therapeutics, Nordic Vision Clinics, Optivy, and Visual Bioinformatics.
---
Top of page »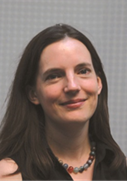 Dr. Molly Stevens
Professor of Biomedical Materials and Regenerative Medicine
Imperial College
Molly Stevens is currently Professor of Biomedical Materials and Regenerative Medicine and the Research Director for Biomedical Material Sciences in the Institute of Biomedical Engineering at Imperial College. She joined Imperial in 2004 after a Postdoctoral training at the Massachusetts Institute of Technology. She has been recognized by numerous awards including the 2012 EU40 Award for top materials scientist in Europe under 40 and Technology Review's TR100, a compilation of the top young innovators worldwide. Her group is focused on both high quality fundamental science and translation for human health in the regenerative medicine and biosensing fields.
---
Top of page »
Dr. Anders Haegerstrand
General Manager
Newron
Anders Haegerstrand, a Swedish resident, is the General Manager of NeuroNova AB and member of the Newron Group Management Team since Dec 2012. He joined NeuroNova in 2000, as CEO and first employee, and from 2004 as Chief Scientific Officer, focusing on the translation of the sNN0031 and sNN0029 programs from the discovery phase through pre-clinical and early clinical development He received his training as MD at Karolinska Institute in Stockholm from which he also received a PhD degree and became associate professor in Neuroscience and where he established a lab with a focus on regenerative medicine and cell transplantation during 1990-1995. From 1995 to 1998 he was Project Leader for a US biotech collaboration and later VP of Discovery Research, both at Astra Pain Control (a part of the former Astra Group). This included responsibilities for programs ranging from early stage drug discovery to Phase I/II clinical trials. Following the merger between Astra and Zeneca in 1998, he was VP in the CNS and Pain Research Area Management team. Dr Haegerstrand has pharmaceutical industry and biotech experience including small molecules, peptides, proteins, cells and medical devices. He has actively participated in several investigational new drug applications and as Principal Investigator for substantial non-dilutive research grants. He has published extensively, including app. 50 original papers and multiple posters and presentations.
---
Top of page »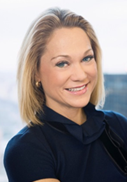 Dr. Karin Hehenberger
CMO, Executive Vice President
Coronado Biosciences
Karin Hehenberger, M.D., Ph.D., is the Chief Medical Officer, Executive Vice President at Coronado Biosciences, Inc, where she leads the medical and scientific direction of the company, and oversees the clinical trial programs. Coronado is a newly public biotechnology company focusing on the immunology of autoimmune disease and cancer. Most recently Dr. Hehenberger was the Senior Vice President, Strategic alliances at the JDRF, a large disease foundation, with a Mission to Prevent, Cure and better Treat type 1 Diabetes. In this role, she led and executed on more than 10 alliances between companies and academia, with the goal to translate JDRF's extensive network and knowledge of the diabetes scientific community into commercially available products, which eventually can help people suffering from diabetes. Prior to JDRF, Dr. Hehenberger served as Vice President, Metabolics Strategy and Business Development for Johnson & Johnson. In this capacity, Dr. Hehenberger developed the strategic framework for Johnson & Johnson's global metabolic disease efforts. Previously, Dr. Hehenberger was a consultant at McKinsey & Co., where she was a member of the healthcare practice focusing on projects ranging from product launch, acquisitions and R&D efficiencies. She has extensive experience in the financial sector, both on the public equity and the venture capital side. Dr. Hehenberger was a buy-side analyst covering healthcare equities at two multi-billion dollar hedgefunds. She also has experience from the early-stage growth life sciences sector as a senior partner at a global venture capital firm based in Stockholm, Sweden, where she sat on 6 boards for a range of companies with device, pharma and biotech focus. Dr. Hehenberger was a senior member of the Eyetech Pharmaceuticals management team prior to and during its IPO in 2004 where she led the positioning and strategy for the company to the external community, reporting to the CEO. She participated in the work leading to the approval and launch of Macugen, a product for age-related macular degeneration and diabetic retinopathy. Dr. Hehenberger holds M.D. and Ph.D. degrees from the Karolinska Institute in Stockholm, Sweden. She continued her research as a post-doctoral fellow at the Joslin Diabetes Center at Harvard Medical School with a JDRF grant as well as multiple other awards. Dr. Hehenberger is Senior Advisor Biotechnology and Medical Innovation at the Department of Endocrinology and Surgery at the Karolinska Institute, on the Board of The Rolf Luft Foundation for Diabetes Research and The Core Sight Council associated with the Lighthouse foundation. Dr Hehenberger is a frequent presenter in her capacity as a well-known authority in diabetes research, business development, innovative financing and translational medicine.
---
Top of page »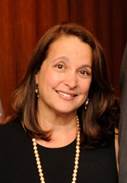 Ms. Susan L. Solomon
CEO
the New York Stem Cell Foundation
Susan L. Solomon is Chief Executive Officer and Co-Founder of The New York Stem Cell Foundation (NYSCF).Ms. Solomon serves on the Executive Committee of the Alliance for Regenerative Medicine is a founder and current Chair of NYAMR (New Yorkers for the Advancement of Medical Research), and is a Trustee of the Regional Plan Association. She is also on the Board of Directors for the Centre for Commercialization of Regenerative Medicine. In 2008, she received a New York State Women of Excellence Award from the Governor, and the Triumph Award from the Brooke Ellison Foundation for her work in establishing NYSCF. In December 2012, she received the Stem Cell Action Leadership Award from the Genetics Policy Institute. Prior to founding NYSCF, Ms. Solomon was an attorney at Debevoise & Plimpton, served as founding Chief Executive Officer of Sothebys.com, Founder and President of Sony Worldwide Networks, and held executive positions at MacAndrews and Forbes Holdings and MMG Patricof and Co.
---
Top of page »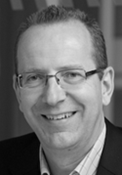 Mr. Jürg Zürcher
Partner & EMEIA Biotechnology Leader
EY
Mr. Jürg Zürcher's 25-year career with Ernst & Young has involved extensive audit and corporate finance experience with local and international Life Sciences clients (Actelion, Basilea, Esbatech, Evolva, GlyCart, GlycoVaxyn, Polyphor, Roche, Santhera Pharmaceuticals, Schwarz Pharma, Syngenta ,Synthes and HBM BioVentures). In addition to serving as an audit partner to several venture capital companies, Jürg Zürcher is also active in the VC community, advising clients on fundraising opportunities and facilitating mergers. His rich understanding of the biotech market in the region was instrumental in providing the Swiss federal government with an in-depth analysis of the state of biotechnology in Switzerland and the launch of the 1st Swiss biotechnology report in March 2004. His experience of having worked with Ernst & Young in the United States has helped him to also successfully transition clients to International Reporting Standards (IFRS or U.S. GAAP). He is the partner responsible for the Ernst & Young biotech practice in EMEIA.
---
Top of page »
Dr. William A. Haseltine
Chairman and President
ACCESS Health International
William A. Haseltine PhD has an active career in Science, Business and Philanthropy. He was a professor at Harvard Medical School and Harvard School of Public Health from 1976-1992 where he was founder and the chair of two academic research departments. He is well known for his pioneering work on cancer, HIV/AIDS and genomics. He has authored more than 200 manuscripts in peer-reviewed journals and is the author of several books including "Affordable Excellence: The Singapore Healthcare System", 2013. He is the Founder of Human Genome Sciences, Inc. and served as the Chairman and CEO of the Company until 2004. He is also the Founder of several other successful biotechnology companies. Companies he has founded account for five drugs currently on the market including Benlysta and ABTRAX (Human Genome Sciences, Inc.), Velcade (Proscript/Leucocyte, Inc.), and Provenge (Dendreon, Inc.). William Haseltine is currently Chairman and President of ACCESS Health International, Inc. (www.accessh.org) a foundation that supports access to affordable, high quality health services in low, middle and high income countries, and Chairman Haseltine Foundation for Science and the Arts that fosters a dialog between sciences and the arts. He is an advisor to several governments, biotechnology and pharmaceutical companies.He is a member of the Advisory Board of the IE University, Madrid, the Advisory Council for the Koch Institute of MIT and the Life Sciences Foundation, a member of the Advisory Board of the Council of Scientific and Industrial Research (India), a member of the Advisory Board of the Ragon Institute, the Rockefeller University Council, and the Advisory Board of the FXB Center for Health and Human Rights at the Harvard School of Public Health and the Advisory Board of the Council of Scientific and Industrial research (CSIR) of India, He is a Lifetime Governor of the New York Academy of Sciences and a member of the Board of AID for AIDS International, the Geoffrey Beene Alzheimer's Foundation and the Global Virus Network. He is an honorary member of the Board of Trustees of the Brookings Institution, a member of the Council on Foreign Relations. William Haseltine is also a supporter of the arts. He is a member of the Advisory Board of the Metropolitan Opera, New York, a member of the Chairman's Council of the Metropolitan Museum and a member of the Director's Council of the Museum of Modern Art, a member of the International Council of the Guggenheim Museum, a member of Board of Directors of the Young Concert Artists, Inc., the Youth Orchestra of the Americas, the American Friends of the Budapest Orchestra, and the China Arts Foundation.
---
Top of page »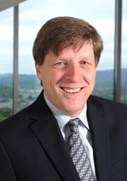 Dr. Brian K Kennedy
CEO
Buck Institute of Aging
Dr. Brian K Kennedy is internationally recognized for his research in the basic biology of aging and as a visionary committed to translating research discoveries into new ways of detecting, preventing and treating age-related conditions. These include Alzheimer's and Parkinsons diseases, cancer, stroke, diabetes and heart disease among others. He leads a team of 20 principal investigators at the Buck Institute - all of whom are involved in interdisciplinary research aimed at extending the healthy years of life. Kennedy earned his PhD at the Massachusetts Institute of Technology. His pioneering work as a graduate student led to the discovery that Sirtuins (SIR2) - enzymes that coordinate cell stress and metabolism - are key factors in the aging process. His current work involves nutrient signaling pathways linked to dietary restriction with an emphasis of the TOR pathway. Scientists in the Kennedy lab study aging in several model organisms, including yeast, nematode worms, mice, and humans. His research involves an intensive focus that is unusual in the field - his work seeks to move discoveries from simple organisms into mammalian animal models as quickly as possible in order to develop new approaches to alleviate age-associated diseases in humans. Kennedy has published more than 100 manuscripts in prestigious journals including Science, Nature, Cell and the Proceedings of the National Academy of Sciences. He served on the National Institutes of Health Cellular Mechanisms of Aging and Development study section from 2006 to 2012, as well as on the grant review committee for the American Federation for Aging Research. He is co-Editor-in Chief of Aging Cell, and an Associate Editor for multiple journals. He is co-founder of Delos Pharmaceuticals and NuVita Animal Health Inc., is a co-author on aging research patents and serves as a consultant for Biotech and Pharmaceutical companies. He is actively involved in aging research in the Pacific Rim, which features the largest elderly population in the world. He is a visiting professor at the Aging Research Institute at Guangdong Medical College in China. He is also an Affiliate Professor in the Department of Biochemistry at the University of Washington, Seattle.
---
Top of page »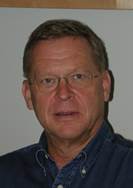 Dr. Bengt Winblad  
Professor of Geriatrics
Karolinska Institutet
Professor Bengt Winblad, MD, PhD has been involved in the field of dementia research for many years. After pre-clinical medical studies in Vienna, Austria, he became MD 1971 and took his PhD in 1975 at Umeå University, Sweden, where he became a Docent in 1977 and Professor of Geriatric Medicine and Chief Physician in 1982. Since 1987, he is working in Stockholm, Sweden as Professor of Geriatric Medicine at the Karolinska Institutet and is Chief Physician at Karolinska University in Huddinge. Professor Winblad is Director of KI-Alzheimer Disease Research Center (KI-ADRC) in Huddinge, as well as the Swedish Brain Power research network. He is co-chairing the European Alzheimer Disease Consortium (EADC) and is the PI of the European Union Joint Program on Neurodegenerative Disorders (JPND) project BIOMARKAPD. He chaired the Medical Scientific Advisory Panel of the Alzheimer Disease International (ADI) 2007-2013. Bengt Winblad has been a guest professor at the Department of Psychiatry in Frankfurt and appointed honorary professor at Beijing University, Wuhan University and Shanghai University in China. Bengt Winblad's research interests are experimental and clinical Alzheimer research with a translational approach and focus on early diagnosis and treatment. He has been presented with a number of awards for his contribution to this research area, which have included the Swedish Society of Medicine Alzheimer Award, the Royal Swedish Academy of Medical Sciences Award, the Aloïs Alzheimer Award, the Swedish Society of Medicine Award and the IPA Recognition Award for Service to the Field of Psychogeriatrics. He has taken the initiative regarding pharmaceutical treatment of patients with severe Alzheimer's disease. Professor Winblad has been a tutor for more than 150 PhD students and has published >1000 original publications in the field of gerontology/geriatrics/dementia research. Bengt Winblad, together with Khalid Iqbal and Henry Wisniewski, is the founder of the ICAD conferences (currently renamed AAIC). Bengt Winblad was in 2009 ranked the world's most profilic researcher in the Alzheimer field (J Alzheimer's Disease 2009).
---
Top of page »
Dr. Jan M Lundberg
EVP, Science and Technology & President
Lilly Research Laboratories
Jan M. Lundberg, Ph.D. is Executive Vice President for Science and Technology and President of Lilly Research Laboratories (LRL). He is also a member of the company's executive committee. Dr. Lundberg joined Eli Lilly and Company January, 2010, with responsibility for Research and the Development Center of Excellence at Lilly. Prior to assuming his position at Lilly, Dr. Lundberg served as Global Head of Discovery Research at AstraZeneca for ten years and was a member of the senior executive team. He was involved with numerous candidate drug nominations, development projects and support for marketed products. After his medical education and receiving his Ph.D., Dr. Lundberg served as Professor at the Department of Pharmacology, Karolinska Institute, Stockholm, Sweden. Dr. Lundberg has authored over 500 publications of original articles in international peer-reviewed journals and is listed as one of the highly cited authors by the Institute for Scientific Information (ISI). His work has focused on cell signaling in integrated systems using multiple mediators (peptides, purines, and nitric oxide) with translational applications to nervous system, endocrine, inflammation and cardiovascular areas. This research has been highly recognized and has received several awards. He has also been appointed as Honorary Doctor at the Pharmaceutical Faculty, Uppsala University (2006). Dr. Lundberg is the co-founder of a biotech diagnostic company (Aerocrine AB). Dr. Lundberg has served on several committees which include Chairman, PhD and post doc programme at the Karolinska Institute, Evaluation Committee for the Swedish Medical Research Council, Executive Advisory Board, the Swedish Medical Products Agency Registration of New Drugs (part of EMEA), and EFPIA Research head group generating the Innovative Medicines Initiative (IMI), a major public private partnership with the European Union. He serves on PhRMA's Science and Regulatory Committee and is on the board of Biotechnology Industry Organization (BIO) and BioCrossroads.
---
Top of page »
Dr. Catarina R Dolsten
Global Health Advisor & Director of International Programming,
The What to Expect Foundation
Dr. Catarina R Dolsten has for a long time been commited to Global Health issues and is currently the Medical Adivsor for International Programming at The What to Expect Foundation (WTEF) NY. The WTEF is in the process of developing three separate prenatal care programs for Liberia, Brazil and Bangladesh. This project is financed through a grant from the US State Department.Prior to the WTEF, Dr Dolsten worked at the Millenium Villages Health Department at the Earth Insititute, Columbia University NY. She has worked at the Sahlgrenska Hospital and associated clinics in Sweden, and she is a health advisor for Pro Mujer, a South American NGO that works with micro financing and health care for women in need and for New Seed International, a NGO in Ghana that works with victims and orphanes of HIV/Aids .In additon, she worked as a financial controller at John Deere and Akerlund & Rausing. Dr. Dolsten has a Bachelor in Business Administration and Economics as well as a Medical Degree, both from Lund University, Sweden. She grew up on the beautiful westcoast of Sweden and has been a resident in the NY area since 2004.
---
Top of page »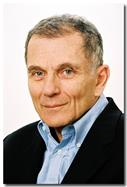 Dr. Yuval Binur
Managing Partner
Orchestra Medical Ventures
Dr. Binur has over 26 years of worldwide venture capital experience. In 2000 he co-founded Accelerated Technologies - a differentiated investment firm focused on medical technologies. Prior to that, Dr. Binur has been a founding partner of Medica Venture Partners, an Israeli life sciences venture fund and prior to that a member of Adler & Co., a New York based venture capital firm. Dr. Binur has been a board member of over 40 venture-backed companies in pharmaceuticals, medical devices and technology. Among them; PVT (now Edwards Lifesciences Sapien), superDimension (now owned by Covidien), Impella (now owned by Abiomed), Memory Pharmaceuticals (now owned by Roche), Pathway Medical (now owned by Bayer) and Oxigene Pharmaceuticals (now owned by Roche). He holds a Ph.D. degree in Physics and a B.Sc. degree in Electrical Engineering.
---
Top of page »
Dr. Mouna Esmaeilzadeh
Co-Founder & CEO
SciLife Clinic
Mouna Esmaeilzadeh is the co-founder and CEO of SciLife Clinic, a clinic with focus on preventing diseases, promoting longevity and increased healthy years of life. She is a Medical Doctor and holds a PhD in Neuroscience from Stockholm Brain Institute at the prestigious Karolinska Institutet. In addition, she holds a Master's Degree in Philosophy. Dr. Esmaeilzadeh and her team at SciLife Clinic have gained a unique clinical experience in preventive healthcare by screening and supervising hundreds of individuals using the latest medical science and technology. Based on this experience, and by involvement in various interdisciplinary research studies that looks at the medical as well as socioeconomic benefits of a preventive approach, Dr. Esmaeilzadeh works actively with implementing a paradigm shift in today's healthcare, advocating prevention and early detection.
---
Top of page »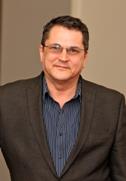 Mr. Michael Kope
President, CEO & Co-founder
SENS Research Foundation
Mr. Kope received his J.D. from the University of Michigan in 1990. He has served as the University of Michigan's Intellectual Property Counsel; as Director of Corporate Development for Aviron, and for MedImmune, Inc.; and as CEO and officer of a number of start-ups in the biotechnology space. He specializes in business development and consulting, and is widely experienced with biotechnology organizations. Mike has negotiated a broad range of business acquisition and partnership agreements, designed strategies for technology protection and promotion in many fields of research, and facilitated a number of successful startups.
---
Top of page »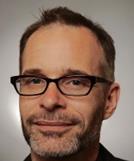 Dr. Andrew Hessel
Distinguished Research Scientist
Synthetic Biology Expert Autodesk Bio/Nano Programmable Group
Andrew Hessel is a futurist and catalyst in biological technologies, helping industry, academics, and authorities better understand the changes ahead in life science. He is also the co-founder of the Pink Army Cooperative, the world's first cooperative biotechnology company, which is aiming to make open source viral therapies for cancer.Trained in microbiology and genetics, Andrew has continually worked at the forefront of genomics, first to read and comprehend bacterial, human, and other genomes and more recently to write them. He believes the technology that makes this possible, called synthetic biology, is revolutionary and that it will eventually surpass information technology (IT) as an economic engine and driver of societal change. He speaks widely on topics that include cells as living computers, life science as an emerging IT industry, and biological safety and security. Andrew is an advocate of open genetic engineering, believing that the field will increasingly resemble the software industry and give rise to open source, single purpose (app), and 'freemium' applications, and that it will be spearheaded by younger programmer-entrepreneurs. He is active in the iGEM and DIYbio (do-it-yourself) communities and frequently works with students and young entrepreneurs to help them be successful. Since 2009, Andrew has also been the co-chair of Bioinformatics and Biotechnology at the Singularity University, located at the NASA Research Park in Mountain View, California. There, he educates graduate students and executive participants on the disruptive shifts underway in life science and helps them become actively engaged in these changes. In November, 2011, he was appointed a fellow at the University of Ottawa, Institute for Science, Society, and Policy, focusing on how next-generation technologies shape society's future. Andrew has given dozens of invited talks related to synthetic biology, for groups that include Autodesk Inc., the FBI, the United Nations Biological Weapons Convention Implementation Support Unit, TEDx, Intel Inc., the New America Foundation, Alberta Innovates Technology Futures, the Oil Sands Leadership Initiative, and Statoil.
---
Top of page »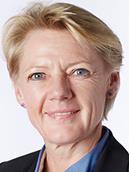 Ms. Ulla Hamilton
Vice Mayor of Stockholm and Chairman
Stockholm Business Region
Ulla Hamilton is Vice Mayor for Enterprise, Traffic and Labour Market for the City of Stockholm and has an extensive background in politics as well as private sector. She has been a member of Stockholm City Council since 1995 and is a member of the Council of Mayors since 2006. She is a former Vice Mayor for Environment and Traffic and for Environment and Real Estate. Ulla Hamilton is also a former member of the Local Government Councils of Uppsala and Lund. She worked as a political expert at former Prime Minister Carl Bildt's chancellery 1991-1994 and she has been a consultant in PR and PA 1995-1999. Before becoming Vice Mayor she was Communication Manager at Svenskt Näringsliv (Confederation of Swedish Enterprise). Current assignments are: Member of the Stockholm City Council, Member of the Council of Mayors, Stockholm City Council Chair of the Labour Market Committee, Chair of Stockholm Business Region AB, Chair of the Traffic and Waste Management Committee, Representative of Stockholm County Association of Local Authorities - KSL, Member of the Crisis Management Board.
---
Top of page »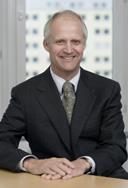 Dr. Håkan Björklund
Industry Executive, Avista Capital Partners & Chairman
Lundbeck
Mr. Björklund is the former Chief Executive Officer of Nycomed, which was sold to Takeda Pharmaceuticals in September 2011 for 9.6 billion Euros. He joined Avista Capital Partners in October 2011. Mr. Björklund worked closely with the Avista team on the development of Nycomed prior to its sale to Takeda. Under Mr. Björklund's leadership, Nycomed grew from a predominantly Scandinavian business into a global pharmaceutical company with leading market positions in Europe, Russia/CIS, Brazil and Latin America. In 2006, Mr. Björklund led the integration of Altana Pharmaceutical, a German-based company that Nycomed purchased for 4.2 billion Euros. He was also instrumental in growing Nycomed in emerging markets, most recently through the acquisition of Guangdong Techpool Bio-Pharma Co., Ltd, a Chinese bio-pharmaceutical company, in 2010. Prior to Nycomed, Mr. Björklund was Regional Director at Astra (now AstraZeneca) and, earlier, President of Astra Draco. He is Chairman of the Board of Directors at Lundbeck A/S, a member of the Board of Directors of Coloplast A/S, Alere Inc. and Atos Medical AB. He was also a director at Danisco A/S until its recent acquisition by Dupont. He holds a Ph.D. in Neuroscience from Karolinska Institutet in Sweden.
---
Top of page »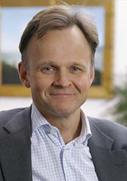 Dr. Stefan Larsson
Senior Partner & Managing Director
Boston Consulting Group
Stefan is a Senior Partner of the Boston Consulting Group (BCG), the leader of its Global Health care Payer and provider business. He is a BCG Fellow focusing on Value based Health Care. The Boston Consulting Group is a global Management Consulting firm and a leader in the field of Health care Strategy. Stefan joined BCG 1996 and has advised clients across the Health care industry covering strategy, organization and operational improvement projects. In BioPharma he has lead projects throughout the value chain from Preclinical and Clinical Development to Sales Force Effectiveness. He has lead over 50 Due diligence projects for European Private Equity clients. Stefan is the proud father of two grown-up kids and spends his past time on the bike or in a kayak or with wife and friends. Stefan is an MD and Associate Professor from the Karolinska Institute. He did his PhD research at the Karolinska Institute and Harvard Medical School and PostDoc at the MRC Human Genetics unit in Edinburgh and at the EMBL in Heidelberg.
---
Top of page »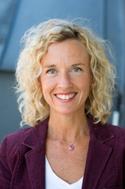 Dr. Johanna Adami
Director and Head of Health Division
Swedish Governmental Agency for Innovation System
Johanna Adami is Director and Head of Health Division at the Swedish Governmental Agency for Innovation Systems (VINNOVA). She also holds the position of professor in clinical epidemiology at Karolinska Institutet in Stockholm. Previously, she served as Medical Director of a medical technology company and has vast experience of practicing medicine, particularly in emergency care. She has a PhD from Karolinska Institutet and, a MD from the University of Uppsala, as well as a Master of Public Health from Harvard University.
---
Top of page »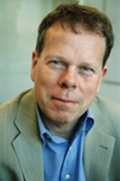 Dr. Mathias Uhlén
Managing Director
SciLifeLab
Dr. Mathias Uhlén received his Ph.D. in chemistry at the KTH Royal Institute of Technology in Sweden. After a post-doc period at the EMBL in Heidelberg, Germany, he became Professor in microbiology at KTH Royal Institute of Technology in 1998. Dr. Uhlen has more than 350 publications in bioscience with focus on the development and use of affinity reagents in biotechnology and biomedicine. In the 80s, he was the first to describe the use of affinity tags for purification of proteins, a principle now widely used in bioscience. In the 90s, his group described a new strategy for DNA analysis called Pyrosequencing, a method that was further developed by 454/Roche into the first of a new generation of next generation sequencing methods. In the early 2000s, his group started an international effort in Sweden, India, China and South Korea, for the creation of a Human Protein Atlas with the aim to systematically map the human proteome with antibodies. Dr. Uhlén is member of the Royal Swedish Academy of Engineering Science (IVA), the Royal Swedish Academy of Science (KVA), the European Molecular Biology Organization (EMBO) and member of the Human Proteome Organization (HUPO) council. He was VP of KTH Royal Institute of Technology, responsible for external relations, from 1999 to 2001. Recently, he became the Director of a new center Science for Life Laboratory Stockholm for high-throughput bioscience. He has received numerous awards, including the Göran Gustavsson prize, the Gold Medal of the Royal Swedish Academy of Engineering Sciences, the Akzo Noble Award, the HUPO Distinguished Award, the KTH Great Prize, the ABRF award, the Scheele prize and the H.M. the King's Medal 8th size with the ribbon of the Order of Seraphim.
---
Top of page »
Dr. Daniel Teper
Founder & CEO
IMMUNE Pharmaceuticals
Dr. Daniel Teper is the founder and CEO of IMMUNE Pharmaceuticals. Dr. Teper was the Managing Director for North America at Bionest Partners, a global Strategy Consulting firm advising pharmaceutical and public biotechnology companies and previously a New York based Partner at ISO Healthcare Consulting (now part of Monitor Group). Daniel started his career at Sandoz (now Novartis) Global Headquarters in Basel and then in the United States where he had growing responsibilities in sales, marketing and new product development. He held senior executive positions in Europe, first at GSK as Head of Commercial Operations for Glaxo France and then as President and Chief Operating Officer of Laboratoires Delagrange through the acquisition by Synthelabo (now part of Sanofi). He then became President at Global EURO RSCG Healthcare Worldwide, a leading marketing and communication group, where he help launch multiple industry blockbusters. Daniel was a co-founder of Novagali (NYSE Euronext: NOVA), which was recently acquired by Japan's Santen. Dr. Teper holds a Doctor of Pharmacy degree (PharmD) from Paris XI University and an MBA from INSEAD.
---
Top of page »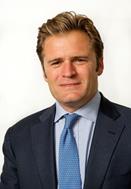 Mr. Adam Kostyál
SVP,
Corporate Client Group, NASDAQ OMX
Adam Kostyál is the Senior Vice President of Corporate Client Group and head of European Listings for NASDAQ OMX. He is based in Stockholm. Adam has been with NASDAQ OMX for the past 11 years. He started his career at OMX as a Sales Director, and then became Head of the Strategic Initiative Groups in 2006. Most recently, Adam was VP of Market Technology Sales responsible for sales, account management, and business development for the European, Central and Eastern European regions. Prior to NASDAQ OMX, Adam held various positions with Enron, Cell Network and Bloomberg. He holds a BSc in Economics and Marketing from Vrije Universiteit de Bruxelles and speaks four languages including English, Swedish, Italian and French and is also the proud father of four spectacular children.
---
Top of page »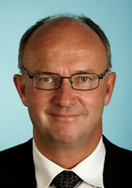 Dr. Ulf Wiinberg
President & CEO
Lundbeck
Ulf Wiinberg has been President and CEO of H. Lundbeck A/S since 1 June 2008. Before joining Lundbeck, Ulf worked with the American medical corporation Wyeth / Lederle for 27 years where he held several different positions in sales and marketing over the years. When becoming President of Wyeth Consumer Healthcare in 2002, Ulf joined the Wyeth Corporate Management Committee. In 2005 he was appointed Senior Vice President of Wyeth Europe, and in 2008 he was appointed President of Wyeth Europe and Wyeth BioPharma holding strategic responsibility for all aspects of Wyeth's 8bn USD biopharma business. Ulf has significant experience in working with trade associations and has served as chairman of the World Self-Medication Industry Association. He is presently a board member of the European Federation of Pharmaceutical Industries and Associations (EFPIA) and the International Federation of Pharmaceutical Manufacturer Association (IFPMA). Ulf is also a member of PhRMA (Pharma-ceutical Research and Manufacturers of America). He serves as European representative on the UK MISG (Ministerial Industry Strategy Group) and in Denmark Mr. Wiinberg serves on the Industrial Policy Committee under the Confederation of Danish Industry.
---
Top of page »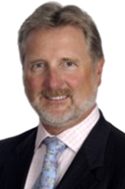 G. Steven Burrill
Founder & CEO
Burrill & Company
G. Steven Burrill has been involved in the growth and prosperity of the biotechnology industry for over 40 years. Mr. Burrill founded and has been Chief Executive Officer of Burrill & Company, a venture capital and merchant banking firm, since 1994. Prior to founding Burrill & Company in 1994, he spent 28 years with Ernst & Young, directing and coordinating the firm's services to clients in the field of biotechnology, life sciences, high technology, and manufacturing worldwide. He currently serves on the Boards of Directors of AliveCor (Chairman), Catalyst Biosciences, Depomed (NASDAQ: DEPO), NewBridge, Novadaq (NASDAQ: NVDQ), Targacept (NASDAQ: TRGT) and XDx. Previously he served as Chairman of the Boards of BioImagene, Abunda Nutrition and Pharmasset. In 2012 Mr. Burrill received the Richard Bolte, Sr. Award from the Chemical Heritage Foundation in Philadelphia for his biotechnology industry leadership worldwide. In 2011 he received a lifetime achievement award at Scrip Intelligence's annual Scrip Award ceremony in London. In 2008 he received both the BayBio Pantheon DiNA lifetime achievement award for his biotech leadership worldwide, and the Alan Cranston Living Legend Award for his central role in advancing biomedical research globally. In 2002 he was recognized as a biotech investment visionary by the Scientific American magazine (The Scientific American 50). In 1995 Mr. Burrill received BIO's "service award" for his global biotechnology leadership.
---
Top of page »
Dr. Christina Åkerman
Director General,
Medical Products Agency (Läkemedelsverket)
Since September 1, 2008 Dr. Åkerman's position is Director General at the Medical Products Agency, Sweden. She is a specialist in Clinical Pharmacology, has a PhD in Clinical Physiology and an Executive MBA General Management from Stockholm School of Economics. Dr Åkerman is a member of the board at Uppsala University and at Fouriertransform. During 2004 - 2006, Dr. Åkerman held the position as Marketing Company President of AstraZeneca in the Philippines. Since 1995, she has held senior positions as Project Manager, Medical Director and Marketing Director at Hässle Pharmaceuticals and AstraZeneca Sweden.
---
Top of page »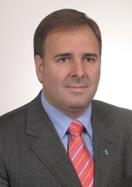 Mr. Antonio Ponce
Vice President
Elekta Latin America
Mr. Antonio Carlos Ponce has served as Vice President of Elekta Latin America since 2010. He joined the company in 2008 as the South America Business Unit Director. Mr. Ponce graduated with a bachelor's degree in Law from the Metropolitan University of Sao Paulo. He started his career in healthcare working for American companies Johnson & Johnson, Baxter Health Care and Varian Medical Systems. He set up the Varian Medical System subsidiary in Sao Paulo in 1997. 2006, Varian achieved market leadership in the region and owned more than 50% of the entire cancer treatment machines installed. Mr. Ponce was promoted to Vice President of Elekta Latin America in 2010, following a great performance in the region. Today, Elekta is the second largest cancer treatment device provider in Latin America.
---
Top of page »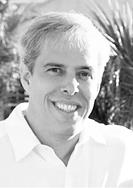 Mr. Alex Martin
Senior Vice President, Corporate Development
Moksha8
Mr. Martin joined moksha8 in July 2011 after previously serving as CEO, CFO, and CBO of several dynamic biotech companies including Affectis Pharmaceuticals, Intercept Pharmaceuticals, and Bioxell S.p.A. He has raised over $100m from private and institutional investors, completed two successful IPOs, acquired multiple pharmaceutical products, and signed 9-figure licensing deals. Mr. Martin began his career in 1989 at SmithKline Beecham Pharmaceuticals where he took on roles of increasing responsibility in sales, marketing, and business development. He later joined Novartis as Vice President, Global Business Development & Licensing where he was responsible for partnering their strategic assets. Mr. Martin has lived in seven countries, worked in five, and speaks four languages. He has a BA from Cornell University and an MBA from Harvard.
---
Top of page »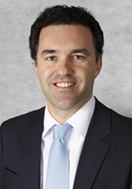 Mr. Jaime César de Moura Oliveira
Director
ANVISA
Jaime Cesar de Oliveira Moura is graduated in Law at the University of São Paulo. In 2001, he concluded his specialization in Environmental Law at the University of São Paulo Public Health College and Law College (University of São Paulo) and in 2002, he concluded a specialization in the field of Biosafety at the Federal University of Santa Catarina Department of Parasitology and Microbiology. In 2006, Mr. Oliveira obtained the title of Master in Biotechnological Law and Ethics (Regulation of Biotechnology and Bioethics) at the University of Sheffield, in the United Kingdom. He is currently a master's student at the University of São Paulo Public Health College. Mr. Oliveira has worked in the private sector as a lawyer until September 2007, in the field of Environmental Law and Health Regulation. Subsequently, he took a position as Substitute Assistant Head for Legal Affairs at the Executive Office of the Presidency, where he was successively responsible for the coordination of the Economic, Infrastructure, and Social areas of the Assistant Head of Legal Affairs. Jaime Oliveira was the Executive Secretary at the Brazilian Biosafety Council and the lead representative of the Executive Office of Presidency at the Interministerial Group of Intellectual Property and the Brazilian Biotechnology Committee. In 2011, he was appointed by the Brazilian Ministry of Health to take the position of Director at ANVISA's Board of Directors for a three years mandate from 01st April 2011 to 31 March 2014. There is a possibility of a second mandate as Director of ANVISA.
---