COMPANY BIOS FOR THE 2013 SUMMIT
Presenting Companies
Bactiguard. »
Immunicum »
Genovis »
Q Therapeutics »
Moberg Pharma »
Elekta »
NeoStem »
Qbtech »

Rising Stars
Medicon Village »
ExScale Biospecimen Solutions »
OssDsign – Advancing Bone Repair »
Sigrid Therapeutics »
AVRA Surgical Robotics »
Ascilion - Pain-free Measurements of Glucose Levels
Nanologica »
Antrad »
Oncology Venture – for drug targeting »

---
Top of page »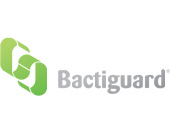 Bactiguard is a Swedish medtech company with a business concept of preventing healthcare-related infections, reducing the use of antibiotics and saving lives by developing and supplying infection prevention solutions for the healthcare industry. The company's patented coating prevents healthcare-associated infections by reducing bacterial adhesion and growth on medical devices. Bactiguard®-coated urinary catheters are market leading in the US and Japan, and in recent years the company has developed its own product portfolio of coated catheters for the urinary and respiratory tract and the blood stream. Bactiguard is currently in a strong expansion phase, focused on new markets in the EU, Middle East, Asia and South America. The company reported sales of approximately SEK 130 million in 2013 and has 60 employees, headquarters in Stockholm and production facilities in Markaryd and Malaysia. The Bactiguard share is listed on NASDAQ OMX Stockholm. Read more at
For more information, please visit www.bactiguard.se

---
Top of page »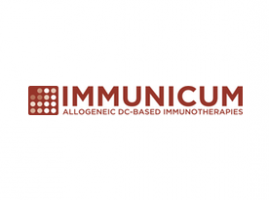 '


Immunicum® is a biopharmaceutical company that develops therapeutic cancer vaccines based on two different platform technologies, COMBIG and CD70. The company was founded in 2002 as a spin-off from Sahlgrenska University Hospital in Gothenburg, Sweden. Immunicum's goal is to offer cancer patients a new treatment alternative that will improve both survival and quality of life. Immunicum's business idea is to seek out-licensing its main product candidates after completed phase II-studies to larger pharmaceutical companies. Since Immunicum's vaccines are based on platform technologies, the Company can develop vaccines against any solid tumor. Immunicum currently runs four different projects, but with a strong focus on the COMBIG-platform, on which the vaccines INTUVAX and SUBCUVAX are being developed. The company has completed a clinical phase I/II-trial in RCC and has an ongoing phase I/II-trial in liver cancer. The CD70-platform is in a preclinical phase and is currently under development in collaboration with a research group at Uppsala University Hospital. SUBCUVAX has undergone important animal studies with positive results. For the next development step, Immunicum is looking for partners that can provide an appropriate tumor antigen. INTUVAX®-RCC – promising clinical phase I/II-data Immunicum's leading cancer vaccine, INTUVAX, has completed test in a clinical phase I/II-trial on 12 patients with newly diagnosed renal cell carcinoma (RCC). Data gatheredso far shows promising results. No vaccine related serious side effects have been reported, and data has beengathered that supports INTUVAX's expected mechanism of action and points to tumor specific activation of the immune system. 7 of 12 treated primary tumors show a massive infiltration of cytotoxiv T-cells (CTLS/CD8+ T-cells), five of which are the most massive ever reported in any human study, to the best of Immunicum's knowledge. Data for the survival rate of patients whose prognosis is poor also looks promising with an ongoing median overall survival in July 2014 of 15 months compared to expected about 9 months with standard treatment. Immunicum has begun planning an upcoming phase II trial in RCC.
For more information, please visit www.immunicum.se

---
Top of page »



Genovis was founded with a vision of new medications and care for people who currently do not have the opportunity to live a healthy life. The Group consists of Genovis AB and the fully owned subsidiary GeccoDots AB. Genovis develops and sells unique enzymes in innovative product formats that facilitate development and quality control of biological drugs. Customers use the products when screening new candidates, in production development and in clinical development. In addition to the actual product, Genovis provides global deliveries and support. During product development, Genovis places great emphasis on ensuring that the customer experience is as positive as possible, which means that the products must be robust, easy to use and stable during shipping and storage. Standardized formats, clear instructions and close customer relationships are key elements to ensure that the product works as intended, even for inexperienced customers. Genovis' products do not require regulatory approval and new products can therefore be launched as soon as development is completed. Establishment of the product in routine processes results in long-term 12 customer relationships, since regulatory-driven pharmaceutical production generates reluctance to changing established processes and procedures. The subsidiary GeccoDots GeccoDots focuses on using nanotechnology to produce new contrast agents and market them for medical imaging. The technique behind the developed products was formulated under the management of Genovis and in 2013 the subsidiary has taken over responsibility for development and commercialization of the project. Initially, the strategy involved sales of preclinical products for disposable use, but in the long-term, the goal is also to generate revenue through a model based on license revenues for clinical products and new imaging technologies. For more information, please visit www.genovis.com

---
Top of page »



Q Therapeutics develops innovative cell therapies for debilitating CNS diseases and injuries. Q Therapeutics is a privately-held US biotechnology company founded on the ground-breaking work of Dr. Mahendra Rao during his tenure at the University of Utah and the National Institutes of Health. After a decade of research, development and validation, today we are leading a novel stem cell therapeutic approach to CNS disease through replacing myelin and restoring neuronal function with a human glial progenitor cell technology platform. Our first product, Q-Cells, will undergo first-in-human trials for ALS in early 2015. Our therapeutic strategy is intended to restore the normal activity of neurons, by providing the support functions present in healthy central nervous system tissue. Q-cells are adult stem cells, restricted in their ability to differentiate into only glia, the unsung heroes of the brain. While little was known about their function until recently, we now know that glial cells play an essential role in creating a healthy cellular environment for neurons and make up about 50% of the brain's mass. Our unique Q-Cell approach is comprehensively protected by more than 20 issued patents with more pending. Following our initial trial in ALS, we are hopeful that the restorative mechanism of Q-Cells may be applicable to a wide range of central nervous system diseases, including demyelinating conditions such as multiple sclerosis, transverse myelitis, cerebral palsy and stroke; as well as other neurodegenerative diseases and injuries such as Huntington's disease, spinal cord injury, traumatic brain injury, Parkinson's disease and Alzheimer's disease. For more information, please visit www.qthera.com

---
Top of page »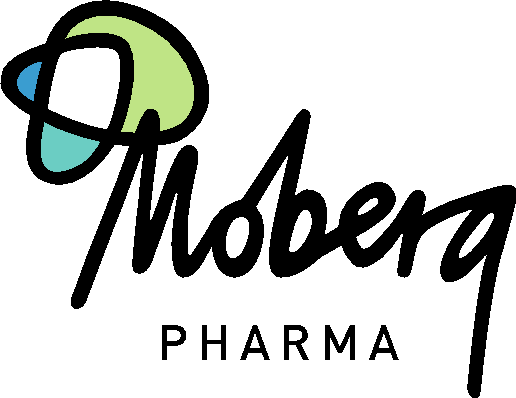 Moberg Pharma is a different kind of Pharma Company, making a difference to patients' everyday life. We create value for patients, physicians and owners by offering products based on proven compounds, which have better efficacy, fewer side effects or are easier to use. We are continuously searching for the best product opportunities and willingly combine our know-how with external technologies and products. When founded, Moberg Pharma specialized in the treatment of skin diseases, which is an area that will continue to be important for the company. Moberg Pharma's business model includes proprietary sales and marketing in North America and sales through distributors and partners globally. The company's product development is based on innovative drug delivery and proven compounds, which reduce our time to market, development costs and risk compared with conventional drug development. We combine a business-minded approach with expertise in drug development and have a business and marketing team with solid experience of global product commercialization. We supplement our organization with external expertise and capacity, in areas including clinical development, production and commercialization.
For more information, please visit www.mobergpharma.se.
---
Top of page »



Elekta is a human care company pioneering significant innovations and clinical solutions for treating cancer and brain disorders. The company develops sophisticated state-of-the-art tools and treatment planning systems for radiation therapy, radiosurgery and brachytherapy, as well as workflow enhancing software systems across the spectrum of cancer care. Stretching the boundaries of science and technology, providing intelligent and resource-efficient solutions that offer confidence to both health care providers and patients, Elekta aims to improve, prolong and even save patient lives, making the future possible today. Elekta is the world leader in image guided and stereotactic clinical solutions for radiosurgery and radiation therapy, giving radiation oncologists and neurosurgeons an unmatched capability to aggressively treat tumors and functional targets with ultra-high precision while sparing healthy tissue. Elekta develops its clinical solutions and information systems through close collaborative relationships with customer partners in research and advanced product development. Through these efforts Elekta is addressing the needs of health care systems as well as patients by reducing hospitalization costs and providing less traumatic treatment options. The company was founded in 1972 by the late Lars Leksell, Professor of Neurosurgery at the Karolinska Institute in Stockholm, Sweden. Today, Elekta solutions in oncology and neurosurgery are used in 6,000 hospitals worldwide, and every day more than 100,000 patients receive diagnosis, treatment or follow-up with the help of a solution from Elekta. Elekta employs around 3,800 employees globally. The corporate headquarter is located in Stockholm, Sweden, and the company is listed on the Nordic Exchange under the ticker EKTAb. Gamma Knife® surgery sometimes referred to as stereotactic radiosurgery (SRS), is a non-invasive method for treating brain disorders. It is the delivery of a single, high dose of irradiation to a small and critically located intra-cranial volume through the intact skull. It is preferred for its extreme accuracy, efficiency and outstanding therapeutic response. Today, Gamma Knife surgery is performed in hundreds of leading hospitals and clinics around the world. Around 70,000 patients undergo Gamma Knife surgery every year, and this unique procedure has an impressive scientific track record with thousands of peer-reviewed articles. No other non-invasive treatment method in this field has greater clinical acceptance.

For more information, please visit www.elekta.com
---
Top of page »



NeoStem is a leader in the emerging cellular therapy industry, pursuing the preservation and enhancement of human health globally through the development of cell based therapeutics that prevent, treat or cure disease. This is done by repairing and replacing damaged or aged tissue, cells and organs and restoring their normal function. The business includes the development of novel proprietary cell therapy products as well as a revenue-generating contract development and manufacturing service business. This combination has created an organization with unique capabilities for cost effective in-house product development and immediate revenue and cash flow generation. Our mission is to transform the future of medicine with innovative cell based therapies while providing development and manufacturing services that drive the industry forward. At NeoStem, we are committed to showing the world the path to better medicine. Our goal is to reduce a lifetime dependency on pills to a single dose of cells and help society to reduce the burden of an unsustainable healthcare system. Our vision is a world where chronic disease is a problem of the past and patients have the freedom to enjoy a healthier span of life. We truly believe that cell therapies are better medicine.
For more information, please visit www.neostem.com

---
Top of page »


Qbtech offers objective ADHD assessment and treatment follow-up. The story of Qbtech (Quantitative Behavior Technology) began in Gothenburg, Sweden, in 2002. By developing proprietary algorithms, a new Continuous Performance Task (CPT) and adding important activity measures, Qbtech created an objective test, QbTest, with high ability to assess ADHD and treatment follow-up in both clinical and research settings. QbTest is the only test cleared by the FDA to aid in the assessment and treatment of ADHD. Since 2009, Qbtech has grown significantly and our presence has expanded worldwide with local offices in the UK, Germany and in the US. So far over 150,000 patients have performed a QbTest. We at Qbtech are proud of continuing to develop new products that can empower well-informed decision making and transform healthcare.
For more information, please visit www.qbtech.com
---
Top of page »



Medicon Village is a unique environment for life science, integrating research, innovation and enterprise to create value for human health and well-being. Today more than 1.000 persons work at Medicon Village and more than 90 organisations are present. Medicon Village opened in January 2012. Medicon Village is located in the Öresund region, the home of one of Europe's most important life science clusters, Medicon Valley. Together with the regional medical research centres, Biomedical Research Centre (BMC) and Clinical Research Centre (CRC), Medicon Village forms a unique life science environment. Also, the two prestigious research facilities being built in Lund, ESS and MAX IV, will offer a world-leading infrastructure and generate new life science knowledge. Medicon Village is hosting the entire value chain of researchers, innovators, entrepreneurs and businessmen and offers outstanding premises, both laboratories and offices. It provides a dynamic environment and unique opportunity for organisations looking to expand nationally or internationally. Medicon Village's twin clusters provide members of Medicon Village with an international network. Today more than fifty organisations offer consultancy services from contract research companies (CROs), to IP, finance-, economy-, law- or technical experience all specialized in life sciences. The Incubator support start-up companies with access to well-equipped laboratories and advanced instrumentation. Members of Medicon Village are represented in areas such as prevention, diagnostics and healthcare, but also different disciplines such as biotech, medtech, pharma, nano-medicine and e-health. This mix creates cross-border collaboration. There are meeting places that facilitate an exchange of experiences and collaboration with representatives from academia e.g. Lund University, the healthcare sector and Skåne University Hospital, as well as the members of the business community.
For more information, please visit www.mediconvillage.se

---
Top of page »



ExScale Biospecimen Solutions specializes in processes and know-how for both small and large-scale nucleic acid extraction from human tissue samples. The company's mission is to develop and market products that automate processes and enable cost effective, high quality molecular diagnostic, research and therapeutic procedures and, in so doing, facilitate the global growth of personalized medicine. Specifically, ExScale provides solutions for automatic DNA and RNA extractions from the same specimen resulting in a substantial increase in productivity through reduction in turnaround time, procedural reproducibility and removal of cross contaminations.
For more information, please visit www.exscalebio.com

---
Top of page »



OssDsign´s vision is to make the company the cutting edge worldwide leader of solutions for better bone repair. The first step in the strategy is to establish OssDsign® Craniomosaic, the first implant allowing functional healing in cranioplasty, among neurological and craniofacial surgeons. Functional healing means integration between the synthetic implant material and surrounding tissues leading to better healing, less complication rates, higher quality of life for patients and reduced hospital costs. Second step: Launch follow-up bone repair products, based on the company´s proprietary technology platform, to the same target groups. Third step: With strategic partners, introduce the clinically and commercially established product concepts on larger market segments, such as spine, oral surgery and trauma. OssDsign has started sales in selected EU countries of lead product OssDsign® Craniomosaic, a next generation implant for cranial repair. Craniomosaic targets the growing cranioplasty segment for patient-specific implants. A US regulatory file has been submitted to the US FDA. By 2017, the target of OssDsign is to be a leader in the market for patient specific implants for cranial repair. The company is now raising capital in a third financing round to fund the next phase of the company´s expansion.
For more information, please visit http://www.ossdsign.com/a>

---
Top of page »



Sigrid Therapeutics (Sigrid) is an innovative Swedish company focused on the development of patient-friendly therapies for the safe and efficacious treatment of obesity. Sigrid's therapeutic solution is the result of groundbreaking scientific research and intellectual property developed at the obesity and diabetes laboratory of Professor Tore Bengtsson at Stockholm University, with over twenty years of experience in metabolism, obesity and its related diseases. Sigrid's lead medical product is based on oral administration of tailored porous silica in addition to food, resulting in a decrease of body fat and weight with no known side effects.

---
Top of page »


Since 2008, Avra Surgical Robotics, a global corporation, has specialized in the design and development of surgical robots, tools, and training systems. In just the last year, Dr. Sudhir Srivastava, Avra's Vice Chairman of the Board and CEO, together with his team have developed Avra's next generation lightweight, modular surgical robotic system. Dr. Srivastava is one of the world's leading robotic surgeons. His experience gained in 1,500 Beating Heart robotic surgeries and thousands more open procedures inspired the breakthrough technology that is unique to the Avra Surgical Robot. This newest generation, cost effective, surgical robotic system will make robotic surgery affordable to hospitals worldwide, including developing economies. Its' versatility for single and multiple arm applications will enable the proliferation of robotic assisted surgery to virtually all surgical procedures, beyond the relatively few now possible due to available technology.
For more information, please visit www.avrasurgical.com

---
Top of page »
Ascilion
The prime beneficiaries of the product are people with type 1 diabetes, including children and others averse to the pain, blood and cumbersome handling associated with today's glucose meters. The needles of Ascilion's glucose meter penetrate the skin, but are too short to reach sensory nerves. Some 350m people suffer from diabetes today, a number forecasted to grow to 500m by 2018. Approximately 10% of those diagnosed have type 1 diabetes, with an average need of 7 measurements per day. The company's innovations relate to both the measurement technique, where electronics replace protein reactions, and to the extraction technique, where silicon micro-needles draw tiny quantities of interstitial fluid with no need for blood. The technology builds on fundamental research at Uppsala University and the Royal Institute of Technology and the company has submitted several patent applications. Ascilion's glucose meter connects to a smart-phone, providing a clear, highly portable display as well as the capacity to send alerts to care-takers in case of alarming glucose levels. The smart-phone app also allows storage and management of measurement data. Key elements of the product are made in the same scalable and inexpensive way as silicon circuits which are important from a cost perspective as the extraction and sensor part of the system is disposed after each measurement. Ascilion AB was founded in 2012, and is headquartered in the technology hub Kista, 12 km north of Stockholm. It is privately held, funded with money from angel investors and from public R&D grants. Key staff has experience from previous successful start-ups. Major partners include Swedish ICT Acreo AB, Uppsala University and the Uppsala University Hospital, Centre of Excellence Diabetes.

For more information, please visit www.ascilion.com

---
Top of page »



Nanologica's drug delivery platform for oral dose pharmaceuticals shows potential for stem cell therapies. Nanologica is a leading bio-nanotechnology, and advanced materials company, focused on the development and commercialization of nanoporous silica for applications in therapeutics and drug delivery. Our patented technology platform enables tailor-made porous silica particles for encapsulation and controlled release of pharmaceuticals and biomolecules. In the area of neurodegenerative disease, Nanologica's NLAB SilicaTM provides controlled release of differentiation factors for sustained growth and regeneration of transplanted neuronal stem cells. Nanologica is leading a consortium of scientific experts and industrial partners, combining stem cell research with biotechnology and in-depth pathological understanding. Researchers from Uppsala University, Karolinska Institutet as well as groups from abroad, work to accelerate research in neurodegenerative diseases. Nanologica's main focus is on Amyotropic Lateral Sclerosis (ALS) also known as motor neuron disease (UK) and Lou Gehring's Disease (US). There is currently no cure for this aggressive disease which causes rapid patient demise and suffering. Improved treatment strategies are acutely needed. Nanologica seeks commercial and knowledge-partnerships in relative disease areas to bring pre-clinical studies through the clinic to the patient.
For more information, please visit www.nanologica.com

---
Top of page »



Antrad Medical is a company offering customers - blood banks in hospitals – the possibility to thaw blood plasma in five minutes compared to available systems requiring twenty to forty minutes. Fast thawing of blood plasma will be the new standard. Rapid access to blood plasma is a matter of life and death for patients that are bleeding heavily. Antrad Ultra-Fast Thawing (UFT) enables simplified blood plasma management, improved patient care, cost savings and can even contribute to saving lives. The Antrad technology, using an oscillating electrical field, is protected by an already approved US patent and European patent. The thawing equipment and a consumable will be sold and distributed through partners, currently selling products to the blood banks. The product is CE marked. First clinical users are already identified and first sales are already accomplished. The American Defense are very interested and will start their evaluation of Antrad UFT100 in late 2014. The major part of the revenues in Antrad will be generated by the Antrad Cassette that will contribute two thirds of the revenues long term. The company estimates that it will be possible to achieve a market share of thirty percent in 2017 (market size: 2 Billion SEK). The target is to be cash flow positive already at the end of 2015. The overall company risk level is currently low since customer demand is high, the technology is patented and verified and interested sales partners exist. The Antrad technology is verified in cooperation with the Karolinska University Hospital. The Antrad UFT Technology can also be used for thawing and heating of other substances or materials in the medical field as well as the non-medical field. The initial focus is on blood plasma thawing exclusively. Antrad is founded and managed by individuals, having extensive experience from the market, technology development and entrepreneurship.
For more information, please visit www.antrad.se

---
Top of page »



Administering an ineffective oncology product to a cancer patient may be life threatening. An oncology product may cure one patient but it may be worthless or even harmful to another one. Many oncology products only help a very small fraction of patients, and there are currently no means to identify whom they will benefit. This forces Oncologists to treat many patients in the blind, and if the fraction of patients benefiting from the treatment is too low, the product is generally not prescribed, even if such a product may be the optimal treatment for certain patients. Oncology Venture (OV) has a unique gene-tumor-technology to figure out who will respond to, and who is resistant to, a given anticancer drug. By avoiding treating patients who do not respond, OV will put the product far ahead of the competition. The difference in value between a product that is effective in ten percent of the patients and in fifty percent of the patients is more than one hundred fold. Drugs with response rates below ten percent are abundant, but often impossible to develop without a key to its use. OV will utilize the technology and acquire product rights or co-develop together with drug owners where OV's technology can predict efficacy. Oncology Venture will acquire rights to five products and conduct focused small Phase 2 trials in patients selected for high response rates. Within three years, OV will sell or out-license the value-enhanced drugs and create investor exit. Oncology Venture's versatile and broad technology is expected to be a game-changer, useful for a number of drugs, both marketed and under development.
For more information, please visit www.oncologyventure.com

---