SPEAKER BIOS FOR THE 2018 SUMMIT
(In order of apperance)
Barbro C. Ehnbom, Founder & Chairman, Swedish-American Life Science Summit »
Dr. Carl-Henrik Heldin, Chairman, Nobel Foundation »
Dr. Li-Huei Tsai, Tsai Laboratories, Massachusetts Institute of Technology»
Dr. Deborah Mash, Professor of Neurology, University of Miami»
Dr. Jan Lundberg, Former Head of Research & Development, Eli Lilly»
Dr. Per Svenningsson, Professor & Specialist Physician, Parkinson's Disease, Karolinska Institute»
Dr. Neil Shneider, Director, ALS Clinic, Motor Neuron Center, Columbia University»
Dr. Lars Häggström, Senior Psychiatrist, Depression Specialist | CEO, Affecta»
Dr. Sheena Aurora, Medical Fellow, Migraine Specialist & Global Launch Leader, Eli Lilly »
Dr. Staffan Holmin, Professor Clinical Neuroimaging,Karolinska Institute »
Dr. Mouna Esmaeilzadeh, Founder, Dr. Mouna»
Dr. Jenni Nordborg, Director, National Coordinator Life Sciences, Government Offices of Sweden »
Dr. Canan Dagdeviren, Director of Conformable Decoders, MIT Media Lab»
Dr. Mathias Uhlén, Professor, Human Microbiology, KTH | Biotech Entrepreneur»
Ms. Meryl Comer, Founding Partner, The Global Alliance on Women's Brain Health»
Dr. Karin Denoyer, Patient Entrepreneur | CEO & Co-founder, Lyfebulb»
Dr. Katarina Gospic, Director of Neuroscience & Advisory Board Member, Spinview Global »
Mr. Fabian Bolin, Patient Entrepreneur | CEO & Co-founder, WarOnCancer »
Ms. Jessica Lin, Vice President, Global Life Sciences Strategy, EY Parthenon»
Dr. Eugen Steiner, Venture Partner, HealthCap»
Mr. Klas Eklund, Senior Economist, Mannheimer Swartling»
Dr. Alexander Nuyken, Partner & Head of Life Sciences, Transaction Advisory, EMEIA, EY»
Ms. Åsa Hedin, Director of the Board, Tobii»
Dr. Christian Guttmann, VP, Global Head & Chief Scientist of AI, Tieto | Professor, UNSW »
Dr. Ayman Salem, CEO & Founder, ikioo»
Dr. Stephen Squinto, Venture Partner, OrbiMed Advisors»
Mr. Homan Panahi, CEO & Founder, Vator Securities»
Ms. Sana Alajmovic, CEO, Sigrid Therapeutics»
Dr. Håkan Björklund, Neuroscientist | Operating Executive, Avista Capital Partners »
Dr. Richard Hausmann, CEO, Elekta»
Dr. Eugene Durenard, Managing Director, Stetson Family Office»

---
Top of page »
Barbro C. Ehnbom
Founder & Chairman
SALSS

Ms. Ehnbom has been a pioneer in the Life Science industry throughout her whole career. She was one of the first female executives in the US pharmaceutical industry, and also a top analyst on Wall Street. She followed this with many years of investment banking, including heading the M&A activities in Scandinavia for Wasserstein Perella as they held a market leading position. As a long time board member of the Swedish-American Chamber of Commerce and Chairman Emeritus of the Swedish Economist Group in New York, Ms. Ehnbom has 30 years of experience in creating successful financial partnerships involving Sweden and the U.S. Ms. Ehnbom is active not only in the commercial field but also in areas as diverse as academics, music, the arts, and social entrepreneurship. As founder of the prestigious scholarship Female Economist of the Year, awarded to female students at the Stockholm School of Economics, Ms. Ehnbom tirelessly supports and promotes female economists as they enter into professional life. Ms. Ehnbom also founded the organization Barbro´s Best & Brightest, to promote talented ambitious young women in Swedish Industry and abroad. Further, Ms. Ehnbom was selected life science profile of the year in Sweden 2015.
---
Top of page »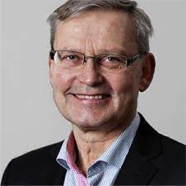 Dr. Carl-Henrik Heldin
Chairman
Nobel Foundation

Dr. Carl-Henrik Heldin, a Swedish molecular biologist and medical researcher, has been the chairman of the Nobel Foundation since 2013. He is a professor in molecular cell biology at the medical faculty of Uppsala University and was vice-president of the European Research Council until 2014. Dr. Heldin´s research focuses on the mechanisms of signal transduction by growth regulatory factors, like platelet-derived growth factors and transforming growth factor beta. His studies strive to elucidate how growth regulatory factors control cell growth, migration, survival and differentiation and how perturbations of signal pathways can promote tumor progression. An aim of Dr. Heldin´s research is to explore the usefulness of signal transduction inhibitors for tumor treatment.
---
Top of page »
Dr. Li-Huei Tsai

Tsai Laboratories,
Massachusetts Institute of Technology

Dr. Li-Huei Tsai is a Founder of Cognito Therapeutics, Inc. Dr. Tsai serves as Director of the Picower Institute of Learning and Memory at the Massachusetts Institute of Technology, a Picower Professor of Neuroscience and a Senior Associate Member of the Broad Institute. She became Assistant Professor of Pathology at Harvard Medical School and was promoted to tenure Professor at Harvard in 2002. She relocated to Massachusetts Institute of Technology in 2006. She was an Investigator of the Howard Hughes Medical Institute from 1997 to 2013. She serves as Member of the Scientific Advisory Board at Yumanity Therapeutics and Jupiter Orphan Therapeutics, Inc. since September 2016. Her research has focused on elucidating pathogenic mechanisms underlying neurological disorders that affect learning and memory. She is a Fellow of the American Association for the Advancement of Science, a member of the National Academy of Medicine and an Academician of the Academia Sinica in Taiwan. Prof. Tsai obtained her Ph.D. from the University of Texas Southwestern Medical Centre in Dallas and postdoctoral training at Cold Spring Harbor Laboratories and Massachusetts General Hospital.
---
Top of page »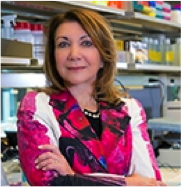 Deborah Mash, Dr.
Professor of Neurology
University of Miami

Dr. Deborah Mash is Professor of Neurology and Molecular and Cellular Pharmacology at the University of Miami School of Medicine and the Founder of the University's Brain Endowment Bank. Dr. Mash is also the CEO and Founder of DemeRx. She is a neuroscientist, lecturer, and inventor who has dedicated more than 30 years of research to unlocking the secrets of the human brain. Dr. Mash is nationally recognized as a leading researcher in neuroscience and brain disorders, playing a pivotal role in more than 250 published studies investigating aging, neurodegenerative and neuropsychiatric diseases. Dr. Mash received her Ph.D. in Neuropharmacology and Neuroscience from the University of Miami Leonard M. Miller School of Medicine and completed her postdoctoral fellowship in Neurology and Neuroanatomy at the Harvard Medical School.
---
Top of page »
Jan Lundberg,Dr.
Former Head of Research & Development
Eli Lilly

Dr. Jan Lundberg is the former executive vice-president for science and technology and president of Lilly Research Laboratories (LRL). Dr. Lundberg joined Lilly in 2010 as the leader of LRL, encompassing Research and the Medicines Development Unit. Prior to joining Lilly he served for ten years as global head of discovery research at AstraZeneca, where he was a member of the senior executive team. He was involved with numerous candidate drug nominations, development projects, and marketed-product support, as well as in-licensing, partnering, and acquisitions. In other previous roles, he served as a professor at the Karolinska Institute´s department of pharmacology in Stockholm, Sweden. He has 500 scientific publications and is a highly cited scientist with several recognition awards. He is a co-founder of Aerocrine AB, a biotech diagnostic company with exhaled nitric oxide as allergic asthma breath test. Dr. Lundberg earned a BSM equivalent in medicine from the University of Gothenburg and a Ph.D. in pharmacology from Karolinska Institute in Stockholm, Sweden. He was also appointed as honorary doctor of Uppsala University's pharmaceutical faculty. He has served as chairman of the Ph.D. and post-doctoral program at the Karolinska Institute; on the evaluation committee for the Swedish Medical Research Council; on the executive advisory board of the Swedish Medical Products Agency Registration of New Drugs (affiliated with the European Medicines Agency); and as part of lead that generated the Innovative Medicines Initiative, a major public-private partnership in the European Union and recently the Accelerating Medicines Partnership with the NIH in the U.S. He serves on the board of Ardelyx.
---
Top of page »
Dr. Per Svenningsson
Professor & Specialist Physician Parkinson's Disease
Karolinska Institute

Dr. Per Svenningsson is a Professor and Senior Physician of Neurology at the Department of Clinical Neuroscience at the Karolinska Institute and at the Department of Neurology at Karolinska University Hospital in Stockholm, Sweden. He received his MD and PhD from the Karolinska Institute where he also conducted his postdoctoral research. Dr. Svenningsson focuses on the neuropharmacology of movement disorders and is group leader of the Section for Translational Neuropharmacology, a research group that studies the underlying pathogenic process of Parkinson´s Disease. Dr. Svenningsson is Member of the Nobel Assembly, which awards the Nobel Prize in Physiology or Medicine. He is the recipient of a number of honors and awards and has authored numerous peer-reviewed publications.
---
Top of page »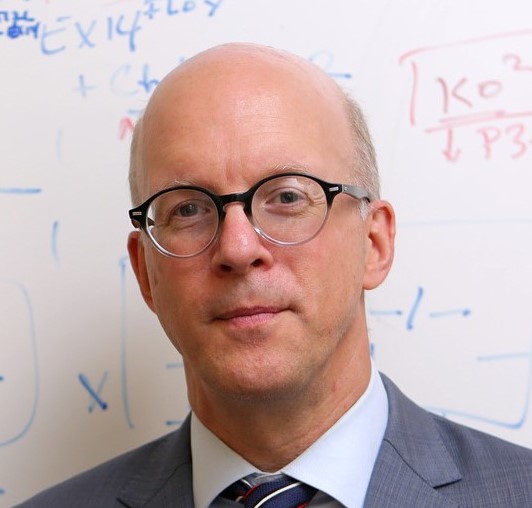 Dr. Neil Shneider,
Director
ALS Clinic, Motor Neuron Center, Columbia University

Dr. Neil Shneider is the Director of the Eleanor and Lou Gehrig ALS Center and Associate Professor of Neurology at Columbia University. He is a graduate of Harvard College and of the MD-PhD program of the Columbia University College of Physicians and Surgeons. He was Chief Resident of the Harvard Longwood Neurology Training Program. Dr. Shneider completed his graduate work in the laboratory of Dr. Richard Axel and his postdoctoral fellowship in the laboratory of Dr. Thomas Jessell at Columbia. After several years in the Intramural Program of the National Institute of Neurological Disorders and Stroke, Dr. Shneider returned to Columbia University as a member of the Center for Motor Neuron Biology and Disease. Dr. Shneider is a physician-scientist with clinical expertise in the diagnosis and care of patients with ALS and related motor neuron diseases. His laboratory focuses on the study of molecular genetics and cellular mechanisms of motor neuron degeneration in ALS, using the mouse and other model systems to develop novel therapies for ALS through a greater understanding of motor neuron biology and disease.
---
Top of page »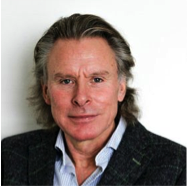 Dr. Lars Häggström
Senior Psychiatrist, Depression Specialist
CEO, Affecta

---
Dr. Lars Häggström is CEO of Affecta Psychiatric Clinic and Chief Physician at the Psychiatric Clinic in Växjö. He has participated in a number of clinical studies focusing on affective disorders and been the coordinating investigator of a study conducted in 17 countries. Dr. Häggström has authored numerous peer-reviewed publications and overseen a number of international congresses and conventions, including the American Psychiatric Association (APA) and the European College of Neuropsychopharmacology (ECNP). He has ample experience of conducting lectures and educating youth as well as adults in affective disorders such as depression, bipolar disease, suicide prevention, anxiety and ADHD/ADD. Dr. Häggström has also participated in the development and production of multiple educational programs focusing on Affective disorders. He is a member of the International Society for Affective Disorder (ISAD) and the International Society for Bipolar Disorder (ISBD) to name but a few. Top of page »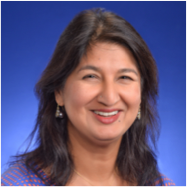 Dr. Sheena Aurora
Medical Fellow, Migraine Specialist & Global Launch Leader
Eli Lilly

Dr. Sheena Aurora is Launch Leader for Galcanezumab at Eli Lilly, prior to which she was Clinical Associate Professor of Neurology at Stanford University School of Medicine. Dr. Aurora is board certified in neurology, headache management, and electro diagnostic medicine. She is an active member of several professional societies and has previously served as Chair of the American Academy of Neurology´s Headache Science Working Group, Co - Director of the American Headache Society´s Fall Symposium, and member of the Migraine Research Foundation´s Medical Advisory Board and the National Institute of Neurological Disorders and Stroke´s Working Group. She is also a former Secretary of the American Headache Society. Among Dr. Aurora´s many honors, she received the American Association for the Study of Headache´s Harold G. Wolff Award for Research in Headache (1999, 2001, 2007) and was selected to Seattle Magazine´s list of best doctors (2010, 2011 , 2012 and on the list of best doctors in the San Francisco bay area 2015). Dr. Aurora received her medical degree from Christian Medical College in India. She interned at Wayne University in Detroit and completed her residency in Neurology at Henry Ford Hospital, also in Detroit. She then completed a fellowship in Headache and Neurophysiology at Henry Ford Hospital. Dr. Aurora has published more than 90 peer-reviewed manuscripts and lectures internationally on the topics of migraine, headaches, and pain. She continues to be an adjunct clinical associate professor in the Department of Anesthesiology, Perioperative and Pain Medicine at Stanford University in California.
---
Top of page »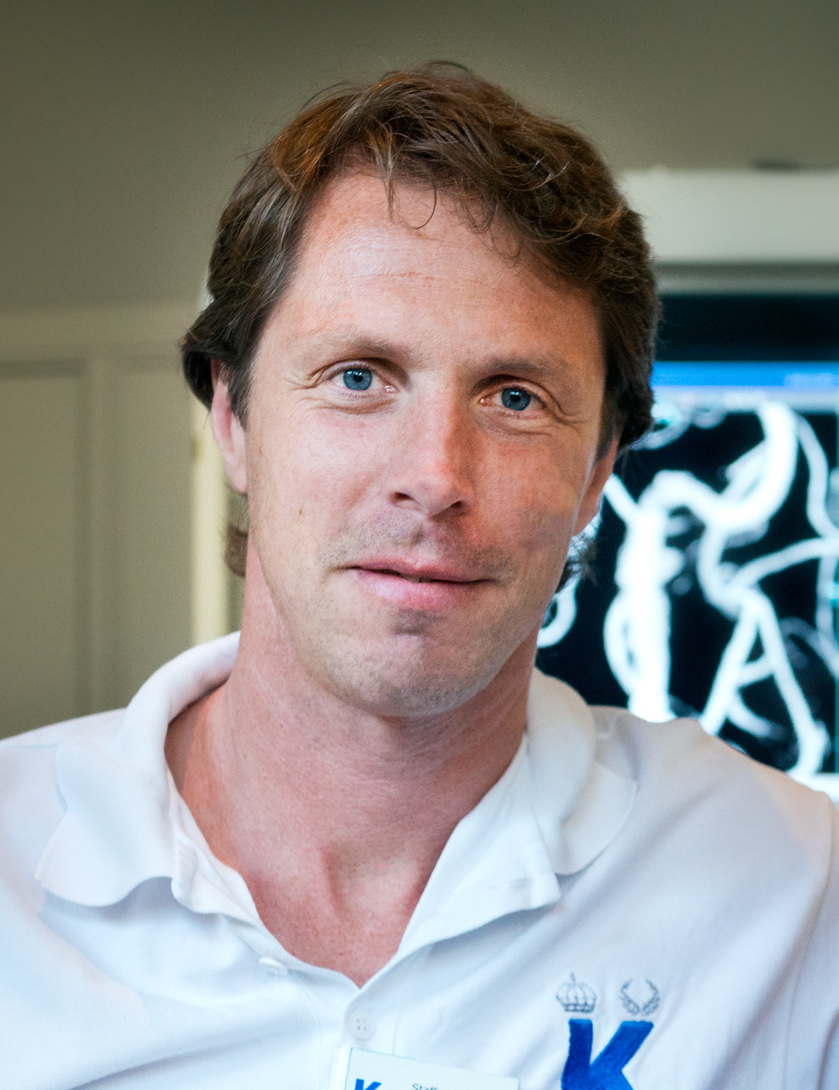 Dr. Staffan Holmin
Professor Clinical Neuroimaging
Karolinska Institute

Dr. Staffan Holmin is Professor in Clinical Neuroimaging and Head of Imaging and Physiology at the Karolinska Institute. He is a specialist in neurosurgery and interventional neuroradiology and consultant in neurointervention at the Karolinska University Hospital. His research group is engaged in clinical and translational research on different topics centered around modern neuroimaging, nuclear medicine, and image- guided vascular interventions. Dr. Holmin and the clinical team were among the first in the world to apply stentriever microcatheter technology in the treatment of acute ischemic stroke and have since established themselves as leading practitioners of the method internationally.
---
Top of page »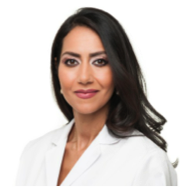 Dr. Mouna Esmaeilzadeh
Founder
Dr. Mouna

Dr. Mouna Esmaeilzadeh is an MD. Ph.D. from the Karolinska Institute, as well as a pioneering entrepreneur in the field of preventive healthcare and longevity. Dr. Mouna founded a world leading longevity clinic with a unique concept using the latest science and technology to prevent diseases such as cardiovascular diseases and cancer. She gained international acknowledgement for being the first physician integrating genetic analyses as part of advanced health check-ups on her patients, including world famous artists, athletes and business icons. For the last decade, Dr. Mouna has actively been pushing for a paradigm shift within healthcare, promoting digitalization and the use of modern technology such as artificial intelligence and genetics. After selling her clinic, she has during the past years become a popular face as the Swedish TV personality covering health, science, tech and the future in the morning TV, as well as the expert in the Nobel Studio, explaining the Nobel Prizes. Dr. Mouna has been recognized as one of the 100 most Powerful Profiles within MedTech in Sweden.
---
Top of page »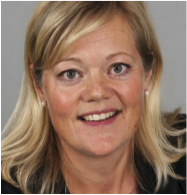 Dr. Jenni Nordborg,
Director
National Coordinator Life Sciences, Government Offices of Sweden

Dr. Jenni Nordborg, Ph.D., is National Coordinator and Director of Life Sciences at the Government Offices of Sweden, heading the Office for Life Sciences, and is responsible for forming a new Swedish Life Science Strategy. Dr. Nordborg is also Director and Head of the Health Division at Vinnova, the Swedish Governmental Innovation Agency. She is active in strategic innovation policy development and implementation within health and life science on national and international level. Dr. Nordborg has a research background from Chalmers University of Technology and worked at several international high-level research facilities in Japan, USA, Australia and Europe. She has experience in start-up, management and marketing and sales of a growing high-tech business with global market. She also has experience in board level positions both in private companies and governmental organizations, and is Chairman of the Board of Nordic Innovation
---
Top of page »
Dr. Canan Dagdeviren
Director of Conformable Decoders
MIT Media Lab

Dr. Dagdeviren is an Assistant Professor at MIT Media Lab, where she leads the Conformable Decoders research group. The group aims to convert the patterns of nature and the human body into beneficial signals and energy. Dr. Dagdeviren earned her Ph.D. in Materials Science and Engineering from the University of Illinois at Urbana-Champaign, where she focused on exploring patterning techniques and creating piezoelectric biomedical systems. As a Junior Fellow of the Society of Fellows at Harvard University, she conducted her postdoctoral research at the MIT David H. Koch Institute for Integrative Cancer Research, working on designing and fabricating multi-functional, minimally invasive brain probes that can simultaneously deliver drugs on demand and electrically modulate neural activity precisely and selectively for the treatment of neurological disorders, such as Parkinson's disease. Dr. Dagdeviren's work has been featured in many media outlets, including Smithsonian Magazine, Popular Mechanics, CBS News, BBC News and Physics World. In 2015, MIT Technology Review, named her among the "Top 35 Innovators Under 35" (inventor category) and Forbes magazine selected her as one of the "Top 30 Under 30 in Science." Recently, Dr. Dagdeviren has been named as a Spotlight Health Scholar by Aspen Institute and World#1 in Medical Innovation Category of Ten Outstanding Young Persons of the World (TOYP) by Junior Chamber International (JCI). In December, 2016, Dr. Dagdeviren was awarded with Science & SciLifeLab Prize for Young Scientists in the Translational Medicine Category. Recently, Dr. Dagdeviren has been named as 2017 Innovation and Technology Delegation of Academy of Achievement.
---
Top of page »
Dr. Mathias Uhlén
Professor
Human Microbiology, KTH | Biotech Entrepreneur

Dr. Mathias Uhlén is a Professor at the Royal Institute of Technology (KTH) and the Director of Human Protein Atlas. Dr. Uhlén's research is focused on protein science, antibody engineering and precision medicine and ranges from basic research in human and microbial biology to more applied research, including clinical applications in cancer, infectious diseases, cardiovascular diseases, autoimmune diseases and neurobiology. He is member of the National Academy of Engineering (NAE) in USA, the Royal Swedish Academy of Science (KVA), the Swedish Academy of Engineering Science (IVA) and the European Molecular Biology Organization (EMBO). He is the President of the European Federation of Biotechnology and he is chairing both the Scientific Advisory Board of the UniProt consortium and the International Working Group for Antibody Validation (IWGAV). From 2010-2015, he was the founding Director of the Science for Life Laboratory (SciLifelab) which is a national center for molecular bioscience. He has received numerous awards, including the Göran Gustavsson prize, the Gold Medal of the Royal Swedish Academy of Engineering Sciences, the Akzo Noble Award, the HUPO Distinguished Award, the KTH Great Prize, the ABRF award, the Scheele prize and H.M. the King´s Medal with the ribbon of the Order of Seraphim. Dr. Uhlén received his PhD in chemistry from the KTH and completed his postdoctoral research at the EMBL in Heidelberg, Germany.
---
Top of page »
Ms. Meryl Comer
Founding Partner
The Global Alliance on Women's Brain Health

Ms. Meryl Comer is President and CEO of Geoffrey Beene Foundation Alzheimer's Initiative, which promotes early diagnosis, virtual innovation challenges and m-health technologies. A founding partner of The Global Alliance on Women's Brain Health and co-founder of Women Against Alzheimer´s, she serves on the NIH National Advisory Council on Aging (NACA). In 2012, she led the formation of the 21st Century BrainTrust® (21CBT), a non-profit partnership to advance mobile health technologies and brain health. Comer is also co-principal investigator for the PCORI Alzheimer's Patient/Caregiver Research Network in partnership with the Mayo Clinic, UCSF's Brain Health Registry, and USAgainstAlzheimer's Networks. Comer served on the bi-partisan Alzheimer's Study Group, charged with presenting a National Strategic Plan to Congress. A former veteran broadcast journalist, Comer's New York Times bestseller, Slow Dancing with a Stranger (HarperCollins) supports Alzheimer's research.
---
Top of page »
Dr. Karin Denoyer
Patient Entrepreneur | CEO & Co-founder,
Lyfebulb

Dr. Karin Denoyer is a Co-Founder and the CEO of Lyfebulb, an organization that bridges patient communities with industry through its patient entrepreneurs and ambassadors. Dr. Denoyer is a leading medical and business expert in the biopharmaceutical industry. She has close to 20 years of experience in the life sciences sector, with executive positions at Eyetech Pharma & Coronado BioSciences, strategic management roles at JNJ, JDRF, and McKinsey & Company, and senior and partnership roles at public and private multibillion dollar investment funds, Brummer and partners and SLS Ventures. She is a sought-after expert in diabetes-related topics as well as financing of innovation. Dr. Denoyer received her M.D. and Ph.D. at the Karolinska Institute. She completed her post-doctorate at Joslin Diabetes Center, Harvard Medical School.
---
Top of page »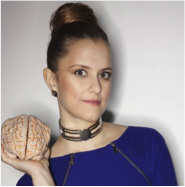 Dr. Katarina Gospic
Director of Neuroscience & Advisory Board
Member, Spinview Global
Dr. Katarina Gospic is an M.D., Ph.D. and a M.Sc. in Physiology from the Karolinska Institute. She has 15 years of experience in brain research and neuroeconomics. Dr. Gospic is an entrepreneur who works with ehealth and prop tech at the VR/AR company Spinview Global. She has several years of experience lecturing, both within and outside academia, and has an ability to make difficult things easy to understand and implement abstract research into actions that boost health, performance and wellbeing. Dr. Gospic is the author of six books and a frequent guest in media.
---
Top of page »
Mr. Fabian Bolin
Patient Entrepreneur | CEO & Co-founder
WarOnCancer

Mr. Fabian Bolin is the CEO & co-founder of WarOnCancer, a digital health company on a mission to radically improve mental health for people affected by cancer. The company is currently developing the WarOnCancer App - a storytelling platform for patients, survivors and loved ones, where the members can share their journeys, be inspired by others and share patient-reported data for research and to improve healthcare. The vision is a world where patients are seen as humans, and treated that way. Events in Fabian's own life are what led him to embark on what he now feels is his purpose in life: helping everyone affected with cancer. Following business studies at Stockholm School of Economics in 2011, Fabian went on to pursue a career in investment banking at Citigroup in London. After two years of working as a bonds trader, Fabian resigned to follow his passion to work in the film industry. In 2013, Fabian graduated from a one-year method acting course at Brian Timoney Actors´ Studio in London and has since appeared in various productions in London and the US. After being diagnosed with leukaemia in 2015 at 28 years of age, Fabian began documenting his cancer battle on a blog, which quickly gained global attention. His first post, shared over 13,000 times on Facebook has led to over 100,000 messages, e-mails and letter of support to date. Fabian won the award "Journalist of the Year 2015" for his blog by CancerRehabFonden and was selected as a Swedish Super Talent 2018 by Veckans Affaärer. He was recently ranked No. 1 on the list of most influential in the Swedish MedTech industry 2018.
---
Top of page »
Ms. Jessica Li
Vice President, Global Life Sciences Strategy,
EY Parthenon

Ms. Jessica Lin is a Vice President in EY Parthenon's Life Sciences Practice, where she leads consulting projects pertaining to growth strategy, pipeline strategy, commercial brand strategy, and commercial due diligence. She also leads Precision Medicine marketing at EY Parthenon and was an editor of Personalizing Precision Medicine, a book on global precision medicine by EY Parthenon Global Head of Life Sciences, Kristin Pothier. Ms. Lin´s work in precision medicine focuses on global access to precision medicine from a therapeutic and diagnostic lens. Prior to joining EY Parthenon, Ms. Lin managed teams in the life sciences strategy consulting arm of Decision Resources Group. Ms. Lin earned her MBA and MS in mechanical engineering (with a focus on bioengineering) from the Massachusetts Institute of Technology (MIT) and her bachelors, summa cum laude, in bioengineering and economics from the University of California, San Diego. She leverages both her bioengineering and business background to inform her work in strategy consulting for pharmaceutical, diagnostic, medical device, and private equity clients.
---
Top of page »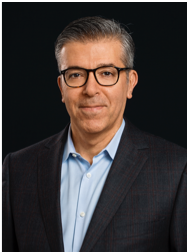 Dr. Eugen Steiner
Venture Partner
HealthCap

Dr. Steiner has 30 years executive management experience as CEO or executive chairman in development stage life-science companies. As a venture partner of HealthCap, a leading European healthcare venture capital fund, he has since 1997 successfully organized and managed several start-up teams in companies which have been financed in part by HealthCap and has led financing efforts in these, which have succeeded in raising in total of over 500 million SEK from Swedish, European and US investors, enabling those companies to execute their strategies and to grow. Dr. Steiner is on the board of several public and private life-science companies as well as of the Stockholm School of Entrepreneurship. Until 1987, Dr. Steiner practiced medicine and was active in pharmacological research at the Karolinska Hospital, Sweden. Dr. Steiner received his medical degree from Karolinska Institute, and earned a Ph.D. in Clinical Pharmacology.
---
Top of page »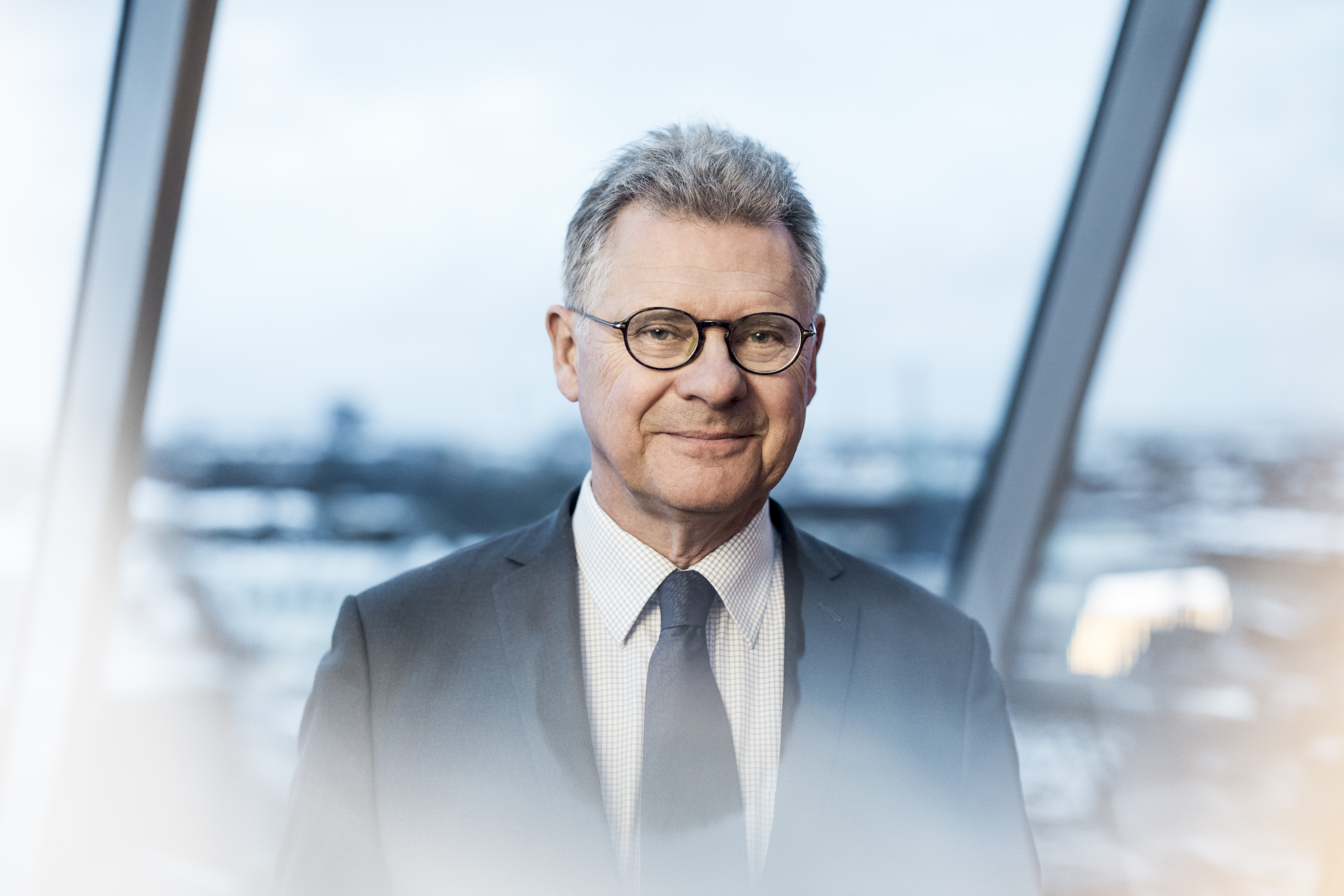 Mr. Klas Eklund
Senior Economist
Mannheimer Swartling

Mr. Klas Eklund is Senior Economist at Mannheimer Swartling. He assists the firm's employees and clients with economic analyses related to taxation, currencies, state of the market, the bond market, cryptocurrencies, international trade and a number of other areas relating to the firm's various matters. Mr. Eklund has a Licentiate from Stockholm School of Economics. He has been adjunct Professor of Economics at Lund University. He has worked at the Swedish Government Offices - as Head of the Economics department at the Swedish Ministry of Finance and as adviser to two Prime Ministers. He has also worked as an economic adviser to the President of the European Commission. Mr. Eklund has worked in the private sector as Chief Economist at the Scandinavian bank SEB. He has led several government commissions and been a member of various boards. Mr. Eklund has authored over 1,000 articles and columns as well as a dozen of books about economic issues, including the most sold textbook in Sweden, "Our Economy", as well as a thriller on insider trading and murder in the Ministry of Finance. He has been rewarded with His Majesty the King's Gold Medal for outstanding services as an economist, and has received the Jacob Palmstierna award for economic pedagogy. He is member of the Royal Swedish Academy of Sciences.
---
Top of page »
Dr. Alexander Nuyken
Partner & Head of Life Sciences, Transaction Advisory, EMEIA
EY

Dr. Alexander W Nuyken is a Partner at Ernst & Young GmbH and heads EY EMEIA Centre of Excellence for Life Sciences, a group within EY that focuses on M&A and portfolio strategy in pharma and medtech. He has over 14 years´ international M&A experience in the sector, including two as an M&A lawyer and 10 in healthcare investment banking with Lehman Brothers, Nomura and UBS, where he had account leadership roles for various large cap pharma clients. He has worked on a significant number of transactions in pharma and medtech, including buy-side and sell-side M&A and capital market transactions. His clients include Bayer, Boehringer Ingelheim, Fresenius, Novartis, Roche, and various small and midcap clients. Alex holds an MBA from INSEAD.
---
Top of page »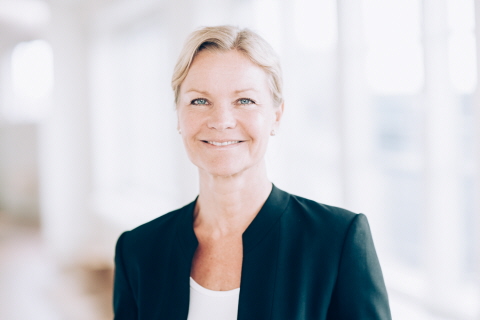 Ms. Åsa Hedin
Director of the Board
Tobii
Ms. Åsa Hedin is an investor and non-executive Board director. Ms. Hedin has extensive experience from leading positions within the med-tech industry, including Head of Elekta Neuroscience at Elekta AB and Senior Vice President of Gambro AB. Åsa has been a pioneer in the field of med and healthtech having worked with sensors, robotics and algorithm development. She is today member of the board in Tobii AB, Immunovia AB, C-RAD AB, Cellavision AB, Hermes Medical AB, E J:or Öhman fonder AB, and Nolato AB. Ms. Hedin also holds a position as Industrial Advisor at the Chalmers Dept of Microtechnology and Nanoscience. She has previously been a board member of the Swedish Space Commission AB, Stiftelsen Ruter Dam and MedCap AB. She holds a Master of Science in Biophysics/Bioengineering from the University of Minnesota and attained a BBA in Physics from Gustavus Adolphus College.
---
Top of page »
Dr. Christian Guttmann
VP, Global Head & Chief Scientist of AI, Tieto
Professor, UNSW

Dr. Christian Guttmann is Global Head of Artificial Intelligence and Data Science, Chief Artificial Intelligence Scientist and Vice President of Tieto. Dr. Guttmann is an Adjunct Researcher at the Karolinska Institute and the CEO and Founder as well as Director of Artificial Intelligence and Data Science, HealthiHabits. He´s a strong public speaker and has been invited to over 200 industry forums and scientific seminars across the globe on AI. In addition, he also advises international governments and company leadership on building strong AI strategies. He creates IP with high impact, and has over 50 publications and patents in the field of Artificial Intelligence. He co-organizes leading international scientific AI conferences. He earned his Ph.D. in Distributed Artificial Intelligence from Monash University, Australia between 2003 and 2008. Further, he has given invited lectures and visited Harvard University and the Stanford research institute and many international leading universities.
---
Top of page »
Dr. Ayman Salem
CEO & Founder
ikioo

Dr. Ayman Salem is a practicing board certified neurosurgeon and the founder of ikioo Technologies, located in Burbank, California. ikioo Technologies specializes in innovative Artificial Intelligence healthcare technologies and aims to merge American technological ingenuity with advanced established algorithms practiced by healthcare professional in the United States. Dr. Salem received his medical degree from Ain Shams University in Egypt where he also went on to get a Masters Degree in Neuroscience. Dr. Salem has since completed neurosurgical residency training at the University of New Mexico, a fellowship in Movement Disorder at Loma Linda University and a fellowship in Complex Spine at Arrowhead Regional Medical Center. He has authored numerous research articles and abstracts in the field of Neuroscience. Dr. Salem´s passion is to enhance healthcare worldwide by delivering cutting edge software and hardware technologies. He is committed to building a global modular digital health platform with an integrated open Artificial Intelligence as well as decentralized Blockchain enhancements that would accommodate medicine as an art and as a profession.
---
Top of page »
Dr. Stephen Squinto
Venture Partner
OrbiMed Advisors

Dr. Stephen P. Squinto, a co-founder of Alexion Pharmaceuticals, has been Acting Head of Research & Development at SpringWorks Therapeutics, LLC since 2017. Dr. Squinto serves as a Venture Partner of OrbiMed Advisors, L.L.C. He has over 25 years of experience in the biotechnology industry, as both a scientist and senior executive. His work is primarily in the fields of regulation of eukaryotic gene expression, mammalian gene expression systems and growth receptor and signal transduction biology. His work has led to over 70 scientific papers in the fields of gene regulation, growth factor biology and gene-transfer. He is a recipient of numerous honors and awards from academic and professional organizations for his scientific work. Dr. Squinto received his B.A. in Chemistry and Ph.D. in Biochemistry and Biophysics from Loyola University of Chicago.
---
Top of page »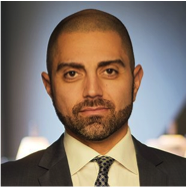 Mr. Homan Panahi
CEO & Founder
Vator Securities

Mr. Homan Panahi is the founder and CEO of Vator Securities. Mr. Panahi has been described as an excellent example of a true entrepreneurial spirit: Born in Teheran, he made his first transactions as a seven-year old selling rabbits in the streets and continuously followed his vision with impressive results after moving to Sweden. In June 2018, Vator Securities was the sole book runner in the successful SEK 324 million directed share issue of Immunovia, the largest ever for a publicly traded diagnostics company in the Nordics. Vator Securities distinguishes itself by the firm´s ability to raise capital from traditional institutional investors, as well as from its proprietary global network of family offices and high net worth investors.
---
Top of page »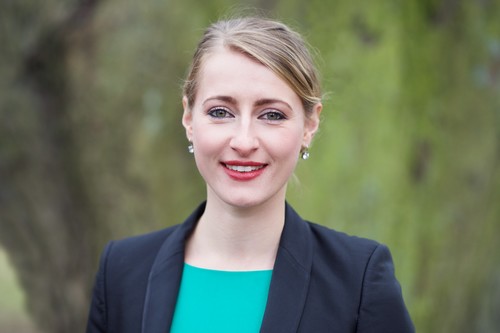 Ms. Sana Alajmovic
CEO
Sigrid Therapeutics
Ms. Sana Alajmovic is Co-Founder, Chief Executive Officer and Board Member of Sigrid Therapeutics (Sigrid). Sigrid is an innovative, clinical-stage biotech company pioneering a proprietary material-based platform technology SiPore™ targeting a range of metabolic diseases and disorders. Ms. Alajmovic has experience in commercializing research and discovery by establishing partnership with global top tier biopharmaceutical actors. Her previous positions include Head of Business Development for Drug Delivery at Nanologica AB, Business Development Manager within the Serendipity Innovations Group and Business Development Manager for the Swedish-American Life Science Summit. Before joining the Life Science industry, she was Managing Director for the venture capital firm Curitas in the Procuritas Group, Operations Manager for the charity foundation Chelha and Assistant Events & Marketing Manager at the Swedish-American Chamber of Commerce in New York. She was named one of Sweden´s 101 Super Talents by the leading Swedish business magazine Veckans Affärer in 2012. Ms. Alajmovic received her Bachelor of Science (BSc) in Business and Economics from the Stockholm School of Economics.
---
Top of page »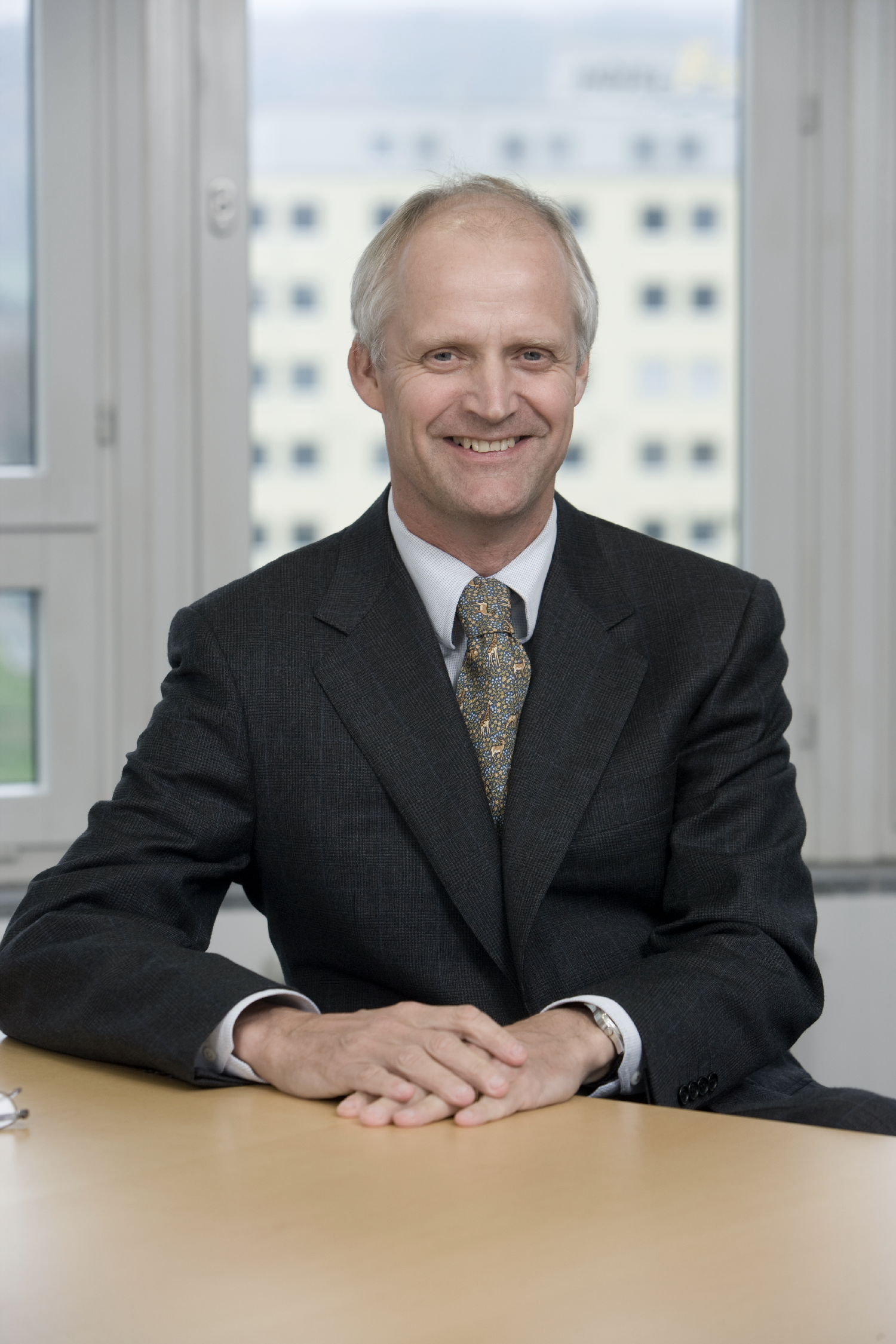 Dr. Håkan Björklund
Neuroscientist | Operating Executive
Avista Capital Partners
Dr. Håkan Björklund holds a Ph.D. in Neuroscience from the Karolinska Institute, Sweden. Dr. Björklund is, since 2011, working as Industry Executive at Avista Capital Partners. He is the former CEO of Nycomed, which was sold to Takeda Pharmaceuticals in 2011 for €9.6 billion. Under Dr. Björklund's leadership, Nycomed grew from a predominantly Scandinavian business into a global pharmaceutical company with leading market positions in Europe, Russia/CIS, Brazil and Latin America.Prior to Nycomed, Dr. Björklund was Regional Director at Astra (now AstraZeneca) and, earlier, President of Astra Draco. He is Chairman of the Board of Directors at Acino International AG, Swedish Orphan Biovitrum AB (Sobi) and Trimb Healthcare AB. He has previously been Chairman of the Board of Directors at H. Lundbeck A/S, a Board member of Alere Inc., Coloplast A/S, and Atos AB. He was Vice Chairman of Danisco A/S until its acquisition by Dupont.
---
Top of page »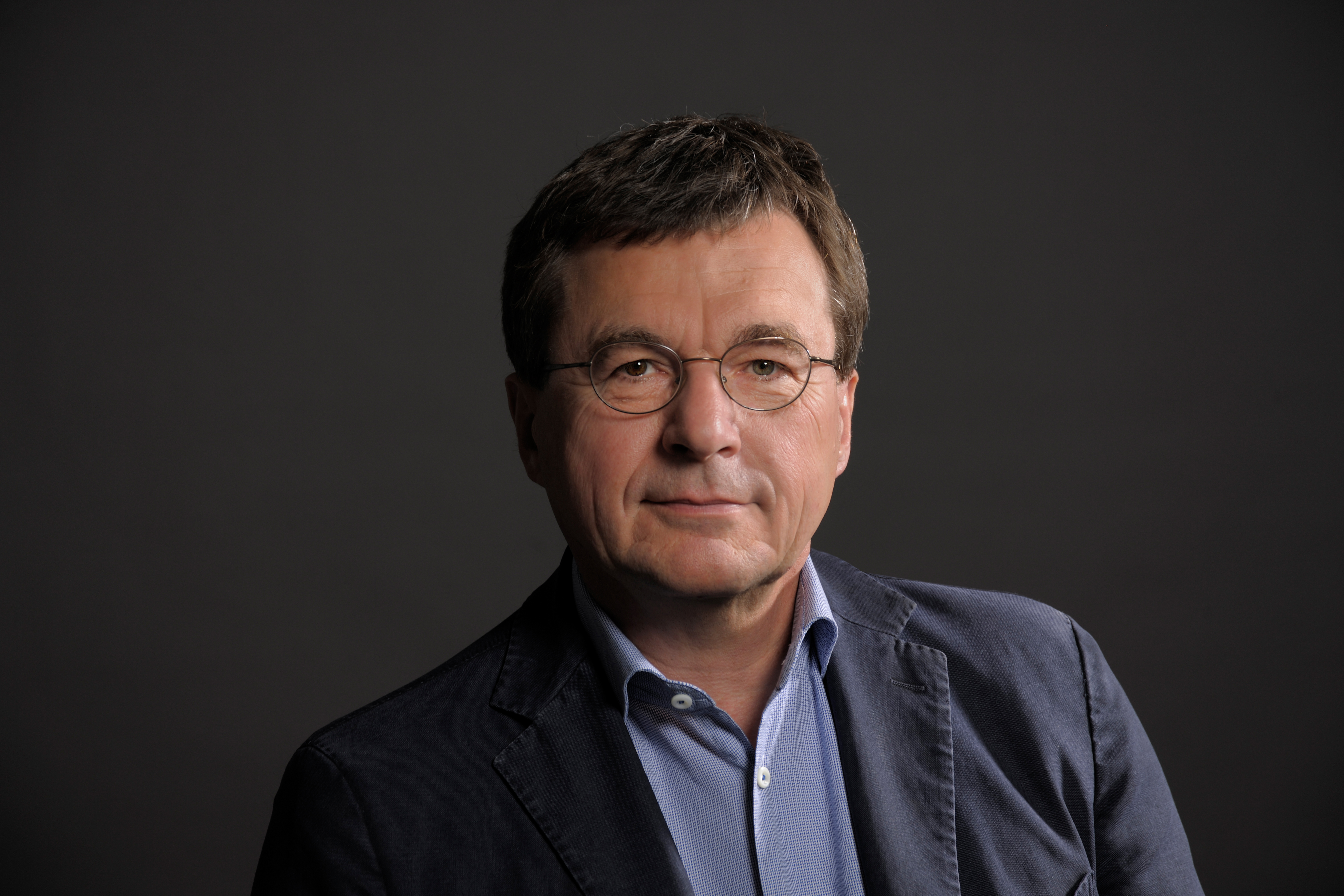 Dr. Richard Hausmann
CEO
Elekta

Dr. Richard Hausmann is the Chief Executive Officer and President of Elekta. Dr. Hausmann has previously acted as Vice President at General Electric Company, served as Chief Executive Officer and President of the Global Magnetic Resonance (MR) Business for GE Healthcare. Previous appointments held by Dr. Hausmann have also included Head of Smart Grid Applications at Siemens Aktiengesellschaft. He has also served as the Chief Executive Officer and President of Siemens China and as Member of the extended Management Board of Siemens AG. He has a commercial background in healthcare, serving as President and Chief Executive Officer of the Siemens Healthcare Computed Tomography (CT) division as well as Vice President of Marketing and Sales, CT. Dr. Hausmann has published numerous articles on modern applications of Magnetic Resonance and holds various patents related to Magnetic Resonance and Imaging. He published numerous book chapters on innovation and international management. Dr. Hausmann holds a Ph.D. in theoretical nuclear physics from Regensburg University. During his Ph.D. work he spent a year as research assistant at the state university of New York, Stony Brook. In his free time Dr. Hausmann is a passionate collector of vintage Volkswagen cars and has built his own museum. In 2009 he organized and executed the first Vintage Volkswagen Challenge and drove in a 1949 Volkswagen beetle from Germany to Beijing, China in one month together with 15 other enthusiasts and their four vintage beetles.
---
Top of page »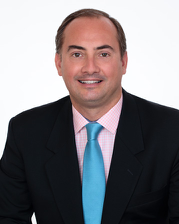 Dr. Eugene Durenard
Managing Director
Stetson Family Office

Dr. Eugene Durenard is Managing Director of the Stetson Family Office, co-Founder and CIO of Healthcare Impact Holdings, as well as co-Founder and Trustee of Healthcare Impact Foundation. Mr. Durenard brings a thorough multi-asset class investment and entrepreneurial experience spanning 20 years. After obtaining his PhD in Mathematics at Harvard in 1995 he started his career in London in proprietary research at Salomon Brothers, then proprietary trading at Credit Suisse, where he developed a series of quantitative strategies. In 2002 he moved to Bermuda to form his own company where he ran quantitative strategies for several high net worth clients and provided research, development and implementation services for proprietary trading operations at hedge funds and banks. In 2006 he expanded his operations by co-founding Orion Investment Management, an institutional asset manager in Bermuda. He sold it to the privately owned Capital G Bank in 2011 and until 2013 co-headed their asset management, where he was responsible for internal strategies and external managers selection in a range of asset classes, including venture capital, private equity and public equity in the healthcare and life sciences sectors. Prior to partnering with the Stetson Family Office in early 2016 he was CIO of an international single family office operation. Dr. Durenard has published various innovations to trading and dynamic asset management in several industry articles and a book "Professional Automated Trading, Theory and Practice". (Wiley 2013)