SPEAKER BIOS FOR THE 2017 SUMMIT
(In order of apperance)
Barbro C. Ehnbom, Founder & Chairman, SALSS »
Dr. Göran K. Hansson, Secretary General, The Royal Swedish Academy of Sciences»
Mr. Anders Lönnberg, The Swedish Government's National Life Science Coordinator»
Hans Wigzell, Professor Emeritus of Immunology, Karolinska Institutet»
Mr. Ola Rosling, Chairman, Director & Co-founder, Gapminder Foundation»
Mr. Gregory Simon, Executive Director, The Biden Cancer Initiative, Biden Foundation»
Bahija Jallal, Executive Vice President, AstraZeneca & Head of MedImmune »
Dr. Carl Borrebaeck, Professor & Director, CREATE Health Cancer Center | Former Vice President, LU»
Eugen Steiner, Partner HealthCap »
Dr. Jonas Bergh, Professor & Director, The Strategic Research Program in Cancer, Karolinska Institutet»
Dr. Rex Yung, Lung Cancer Specialist, Pulmonary & Critical Care Medicine, Gr. Baltimore Medical Center»
Mr. Staffan Folin, Partner, Transaction Advisory Services, Corporate Finance, EY»
Dr. Christer Fuglesang, Professor, Royal Institute of Technology | Astronaut»
Ms. Annelie Sule, Space Innovation Manager, Umbilical Design | Technology Broker, Sweden, ESA»
Dr. Maria Strømme, Professor, Nanotechnology, Uppsala University»
Dr. Canan Dagdeviren, Assistant Professor, Wearable Electronics, MIT Media Lab | Postdoctoral Research Associate, The David H. Koch Institute for Integrative Cancer Research, MIT »
Stefan Larsson, Managing Director, BCG Stockholm »
Ms. Åsa Hedin, Professional Board Director & Business Adviser, CellaVision»
Ms. Ebba Kraemer, Manager, Google Cloud Platform, Healthcare, Sweden»
Mr. Mathias Ekman, CDO, Microsoft Healthcare»
Mr. Jonas Wohlin, CEO, IVBAR»
Dr. Mouna Esmaeilzadeh, MD, Neuroscientist, Entrepreneur & TV-personality | Founder, SciLife Clinic»
Mathias Uhlén, Professor, KTH & Director, Human Protein Atlas »
Dr. Laurent Leksell, Chairman, Elekta»
Mr. Rodney Schwartz, Founder & CEO, ClearlySo»
Ms. Maria Mähl, Director, Sustainable Investing, Arabesque»
Eva Redhe Ridderstad,Angel Investor & Professional Board Member »
Mr. Henrik Storm Dyrssen, CEO, Leksell Social Ventures »
Mr. Erik Engellau-Nilsson, CEO, Norrsken Foundation»
Dr. Karin Hehenberger, Founder & CEO, Lyfebulb»
Mr. Hans Stråberg, Chairman, Atlas Copco<»
Dr. Robert Langer, David H. Koch Institute Professor, MIT»
Dr. Mikael Dolsten, President Worldwide Research and Development, Pfizer»
Dr. Carl-Henrik Heldin, Chairman, The Nobel Foundation, and Director, Ludwig Cancer Research, Uppsala»
Ms. Susanne Najafi, Entrepreneur & Investor, and Founding Partner Backing Minds»
William A. Haseltine, Chairman and President, ACCESS Health International »

---
Top of page »
Barbro C. Ehnbom
Founder & Chairman
SALSS

Ms. Ehnbom has been a pioneer in the Life Science industry throughout her whole career. She was one of the first female executives in the US pharmaceutical industry, and also a top analyst on Wall Street. She followed this with many years of investment banking, including heading the M&A activities in Scandinavia for Wasserstein Perella as they held a market leading position. As a long time board member of the Swedish-American Chamber of Commerce and Chairman Emeritus of the Swedish Economist Group in New York, Ms. Ehnbom has 30 years of experience in creating successful financial partnerships involving Sweden and the U.S. Ms. Ehnbom is active not only in the commercial field but also in areas as diverse as academics, music, the arts, and social entrepreneurship. As founder of the prestigious scholarship Female Economist of the Year, awarded to female students at the Stockholm School of Economics, Ms. Ehnbom tirelessly supports and promotes female economists as they enter into professional life.
---
Top of page »
Göran K. Hansson
Secretary General
The Royal Swedish Academy of Sciences

Dr. Hansson is the Secretary General of the Royal Swedish Academy of Sciences. He also serves as Vice Chairman of the Board of the Nobel Foundation and has been a member of the Nobel Assembly at Karolinska Institute since 1997. He chaired the Nobel Committee for Physiology or Medicine in 2004-2006 and was its secretary 2009-2014. He is a member of Academia Europaea, has served on numerous boards and advisory committees in scientific organizations, and received several awards and honorary doctorates for his contributions to medicine.
---
Top of page »
Anders Lönnberg
National Life Science Coordinator
The Swedish Government

After the election in the autumn of 2014, Prime Minister Stefan Löfven proclaimed that life science was one of two top priorities for the government. Climate change was the other. Mr. Lönnberg was therefore appointed National Coordinator for the life sciences and charged with the task to coordinate the government's life science actions between the Ministries of Enterprise and Innovation, Health and Social Affairs and Education and Research. He was also tasked to coordinate the life science-sector i.e. industry, academia and healthcare. As National Coordinator, his work involves giving the government suggestions for changes and improvements within the Swedish life science eco-system. On his agenda is to increase the collaboration between the research community, the business sector and the healthcare system in order to strengthen the Swedish life science industry and contribute to healthcare advances as well as to financial growth. To assist him in these tasks he has an advisory board comprising highly ranked leaders of industry, academia and healthcare, the Swedish Association of Local Authorities and Regions, which are the public healthcare providers. Represented on the board are also experts on international life science systems, patient representatives etc. Mr. Lönnberg is also a member of the Stockholm County Administrative Board. He has a background as State Secretary at the Ministry of Health and Social Affairs, member of the Swedish Parliament, chairman of the Greater Stockholm Diabetes Association, and he has got hands-on experience from management positions in the life science industry and as chief negotiator at SAS.
---
Top of page »
Hans Wigzell, M.D., Ph.D.
Professor Emeritus of Immunology
Karolinska Institutet

Dr. Hans Wigzell, M.D., Ph.D., is Professor emeritus in Immunology at the Department of Microbiology, Tumour and Cell Biology at Karolinska Institute since 2005. He is Chairman of Karolinska Development AB and board member of Swedish Orphan Biovitrum and a member of the Royal Swedish Academy of Sciences and the Royal Swedish Academy of Engineering Sciences. Dr. Wigzell was the President of Karolinska Institute 1995-2003. From 1986 to 1991 he was head of first the National Bacteriological Laboratory and then its successor Swedish Institute for Infectious Disease Control. He is a member of the Board of the Karolinska Development AB (Chairman), RaySearch AB, Humabs, Intercell AG and AVIBiopharma as well as Chairman of Stockholm School of Entrepreneurship.
---
Top of page »
Ola Rosling
Chairman, Director & Co-founder
Gapminder Foundation

Mr. Rosling is President & Co-Founder of Gapminder Foundation which he founded together with his wife and his father. Since 1999 Mr. Rosling lead the development of the Trendalyzer software, which was acquired by Google in 2007. At Google Mr. Rosling and his team delivered the Motion Chart as part of Google Spreadsheets. As Product Manager for Google Public Data Mr. Rosling then helped democratized access to Public Statistics by developing the infrastructure needed to make official statistics part of Google Search results. Mr. Rosling & Mrs. Rosling Rönnlund went back to Gapminder in 2011 to develop free teaching materials for a fact-based worldview. In 2014 Mr. Rosling coined the term Factfulness, which Gapminder is now promoting in order to make the education about Sustainable Development less ideological and more fact-based. Twitter: https://twitter.com/olarosling
---
Top of page »
Gregory Simon
Executive Director
The Biden Cancer Initiative, Biden Foundation

Mr. Simon serves as Director of the Biden Cancer Initiative at the Biden Foundation. Previously, he was the Executive Director of the White House Cancer Moonshot Task Force, a position created by President Barack Obama and for which he was chosen by Vice President Joe Biden in March 2016. Mr. Simon and his team has worked across the Task Force, academia and the private sector to create over seventy innovative collaborations. Mr. Simon returned to the White House after serving as Vice President Al Gore's Chief Domestic Policy Advisor between 1993 and 1997. Mr. Simon was the CEO of Poliwogg, a financial services company creating unique capital market opportunities in healthcare and life sciences. Previously, Mr. Simon was Senior Vice President for Worldwide Policy and Patient Engagement at Pfizer, co-founded with Michael Milken, FasterCures/ The Center for Accelerating Medical solutions. With Leon and Debra Black, he co-founded the Melanoma Research Alliance. He has developed a reputation as a visionary strategist, a dynamic public speaker and writer, and as a knowledgeable analyst of emerging trends in healthcare, information technology, innovative drug research and development and patient advocacy. In 2010, he received the Genetic Alliance's "Art of Advocacy" award and the journal Nature Medicine named Mr. Simon one of "Ten People to Watch" in health care policy, noting that he was among "a handful of influential people who quietly keep the wheels of biomedical science turning."
---
Top of page »
Bahija Jallal
Executive Vice President
AstraZeneca & Head of MedImmune

Dr. Jallal is Executive Vice President of AstraZeneca and head of MedImmune, the global biologics research and development organization. She is a member of AstraZeneca's senior executive team reporting to the CEO. Dr. Jallal joined MedImmune in March 2006. She is a member of the Board of Trustees of the Johns Hopkins University and the Board of Directors of the University of Maryland Health Sciences Research Park Corporation. Dr. Jallal has authored over 70 peer-reviewed publications and has more than 15 patents. She is the President of the Board of Directors for the Association of Women in Science. She is also a member of the American Association of Cancer Research and the American Association of Science. Dr. Jallal was recently named the 2017 Woman of the Year by the Healthcare Businesswomen's Association.
---
Top of page »
Carl Borrebaeck
Professor & Director, CREATE Health Cancer Center
Former Vice President, LU

Prof. Borrebaeck received the first chair as Professor of Immunotechnoloy in Scandinavia, 1989. His main research interests are cancer proteomics for early detection and prognosis, and antibody engineering for the generation of cancer therapeutics in targeted therapy and immuno-oncology. He is a permanent member of the Royal Swedish Academy of Engineering Sciences. He received the AKZO Nobel Science Award 2009 for his contributions to cancer proteomics and antibody-based therapy, the Research!Sweden Award 2012 for his medical research of value for patients and health organizations, and the Royal Academy of Engineering Sciences Gold Metal 2012 for outstanding contributions to biomedical science. He has served as VP of Lund University, 2009-2014, responsible for the Innovations System and industrial collaborations. Prof. Borrebaeck spent a sabbatical year as Distinguished Visiting Professor at the Oklahoma Medical Research Foundation 1996-1997 and did his post-doctoral training at the University of California in Davis He received his Doctor of Science in 1979. His research has resulted in several life-science spin-out companies, such as BioInvent International, Alligator Bioscience, Immunovia, SenzaGen, and Atlas Therapeutics.
---
Top of page »
Eugen Steiner
Venture Partner
HealthCap

Dr. Steiner has 30 years executive management experience as CEO or executive chairman in development stage life-science companies. As a venture partner of HealthCap, a leading European healthcare venture capital fund, he has since 1997 successfully organized and managed several start-up teams in companies which have been financed in part by HealthCap and has led financing efforts in these, which have succeeded in raising in total of over 500 million SEK from Swedish, European and US investors, enabling those companies to execute their strategies and to grow. Dr. Steiner is on the board of several public and private life-science companies as well as of the Stockholm School of Entrepreneurship. Until 1987, Dr. Steiner practiced medicine and was active in pharmacological research at the Karolinska Hospital, Sweden. Dr. Steiner received his medical degree from Karolinska Institute, and earned a Ph.D. in Clinical Pharmacology.
---
Top of page »
Jonas Bergh
Professor & Director
The Strategic Research Program in Cancer, Karolinska Institutet

Dr. Bergh holds the Mimi Althainz' Professorship in Oncology and has recently been appointed Director for the Strategic Research Program in Cancer at Karolinska Institute. Dr. Bergh's research is mainly focused on tailored breast cancer treatment. During his time as Chair of the Swedish Breast Cancer Group (1995-2016), he conducted clinical trials with new drugs and individually tailored dosing of chemotherapy. Through this group, he also participated in the first randomized study showing that five years of tamoxifen treatment is better that the previously recommended two years. He has been involved in showing the additional value of other drugs, in particular chemotherapy, in breast cancer treatment. He is co-chairman for a global network, Early Breast Cancer Trialists' Collaborative Group, with over 600 clinical scientists. Bergh is also a member of the consensus panels establishing treatment recommendations for primary and metastatic breast cancer; also of great importance for breast cancer treatment in many countries. Dr. Bergh is currently acting Chair of the Scientific Advisory Group Oncology-Hematology at the European Medicines Agency (EMA), where he has been member since 2004. Dr. Bergh is also fellow in Royal College of Physicians in London, member of the scientific council IARC for WHO and member of the Nobel Assembly. Between 2009 and 2010, he was Professor of Breast Oncology at Manchester University in England and is now a visiting Professor of Breast Cancer Research at Oxford University. He has participated in several editorial boards for scientific journals as well as acting as an external expert consultant for the Swedish Medical Products Agency.
---
Top of page »
Rex Yung
Lung Cancer Specialist, Pulmonary & Critical Care Medicine,
Gr. Baltimore Medical Center

Dr. Yung is the Chief Scientific Officer of Prolung Inc. and remains an adjunct faculty in the Department of Oncology at the Johns Hopkins University School of Medicine, where he previously has served as the Director of Pulmonary Oncology and Director of Bronchoscopy. Dr. Yung is a fellow on the American College of Chest Physicians and of the Asian Pacific Society of Respirology. He has served on the executive and editorial boards of the American Association of Bronchology and Interventional Pulmonology and the Journal of Bronchology and Interventional Pulmonology. He was treasurer and executive board member of the World Association of Bronchology and Interventional Pulmonology. He has also held leadership positions on various other national and international medical societies. Dr. Yung is the co-founder and the Chief Medical Officer of Achel AI AB – an artificial intelligence medical analytics company based in Sweden focusing on selection and matching of clinical trials sponsors with researchers and with patients. He has been a key clinical advisor to multiple medical technology device and analytic companies including PneumRx (BTG), Sanovas Inc, Olympus Endoscopy, Uptake Medical, Reframe Health (CN). Dr. Yung graduated from Harvard University with a BA in Biology and received his MD from the University of California at Los Angeles (UCLA). He did his clinical training at UCLA, his fellowship training in Pulmonary and Critical Care at UCSF, and research training at the Cardiovascular Research Institute at University of California, San Francisco. Alexander Nuyken.png
---
Top of page »
Alexander W. Nuyken
Partner, Head of Life Sciences Transaction Advisory - EMEA
EY Germany

Dr. Nuyken joined EY in 2015 having held previous roles in investment banking, most recently as an Executive Director and coverage officer for the healthcare sector at UBS and previously at Nomura and Lehman Brothers. Dr. Nuyken has more than 13 years of M&A and strategic advisory experience and has expertise across all aspects of advisory work with public and private companies, including acquisitions, divestments, takeover defence, capital raising and portfolio optimization. Dr Nuyken has experience in Life Sciences, Healthcare Services and Chemicals including multiple cross-border assignments with a German context. He is based in Frankfurt/Eschborn. Alex is a German lawyer and earned his MBA at INSEAD.
---
Top of page »
Christer Fuglesang
Professor
Royal Institute of Technology
Astronaut

Dr. Fuglesang is an astronaut and professor at KTH Royal Institute of Technology, while working half time for Saab, in the Strategy Group. At KTH Dr. Fuglesang is responsible for the AeroSpace Master program and he teaches a course in Human Spaceflight. Dr. Fuglesang is Director of KTH Space Center, within which he initiated a student CubeSat satellite project, MIST. Dr. Fuglesang's own research focuses on particles in space: radiation on the International Space Station (ISS) since many years and lately he joined a project to study ultra-high energy cosmic rays from ISS. Dr. Fuglesang retired in March 2017 from ESA, where he has been an active astronaut for 18 years. He trained one year at the European Astronaut Centre in Cologne, followed by three years in Russia where he was back-up for the EuroMir95 mission. In 1996, he moved to NASA's Johnson Space Centre in Houston and became a Mission Specialist for the Space Shuttle. Dr. Fuglesang performed two missions with the Space Shuttle Discovery to the International Space Station in 2006 (STS-116) and 2009 (STS-128). During these missions, he participated in five EVAs (space walks). Between 2010 and 2013 Dr. Fuglesang was Head of Science and Applications Division in ESA's Human Spaceflight Directorate, stationed at ESTEC in the Netherlands. This was followed by four years of secondment from ESA to Sweden, working at KTH and for the Swedish National Space Board. Fuglesang's background is in experimental particle physics. In 1987, he earned a Ph.D. from Stockholm University in the field and worked at CERN 1988-1991.
---
Top of page »
Annelie Sule
Space Innovation Manager, Umbilical Design
Technology Broker, Sweden, ESA

Passionate 'doer' with +10 years of operationally and strategically experience in international teams spanning industries including technology, aerospace, life science, health, and fast moving consumer goods. Ms. Sule has studied Business Administration at Stockholm Business School. She is also an alumna of Stockholm School of Entrepreneurship (SSES) and proceeded to work in fast entrepreneurial environments for various companies in Sweden and abroad. She has an extensive experience working in cross-functional teams internationally spanning North America and Europe. Ms. Sule took on the role as Space Innovation Manager in 2014 at the aerospace company Umbilical Design, which works as the official Swedish Technology Transfer Broker for the European Space Agency, ESA. She is responsible for a diverse portfolio of projects with strategic partners focused on transferring technologies and drive innovation to Swedish companies. When she is not working with challenging the status quo, she is known as being a fearless learner and has a deep passion for expressing herself though music including playing the cello.
---
Top of page »
Maria Strømme
Professor, Nanotechnology
Uppsala University

Dr. Strømme is Professor of Nanotechnology at Uppsala University where she is heading a research department of 35 researchers developing nanomaterials for a number of industrial applications. Dr. Strømme was appointed Professor in 2004, and thus became the youngest Technology Chair Professor in Sweden at age 34. She is the Author of 290 international journal publications, ~350 conference papers, 12 book sections/review articles, and the inventor behind 30 + patents. Amongst her inventions is a battery that was named The-salt-and-paper-battery by MIT tech review as well as the world record breaking moisture sorption and drug delivery material Upsalite®. Dr. Strømme is the Founder of the company Disruptive Materials AB that was on the list of Sweden's 33 hottest hightech companies both in 2014 and in 2015. She frequently acts as keynote speaker at international scientific conferences and industrial meetings and also contributes to educating industrial actors, politicians and the public in nanotechnology issues via TV and Radio programs as well as lectures. She has received a number of prestigious awards for her scientific and entrepreneurial achievements including the Royal Swedish Academy of Engineering Sciences' Gold Medal in 2012 'for her basic and applied research in nanotechnology and for her extensive entrepreneurship within physics and medicine'. Dr. Strømme is an elected member of the Royal Swedish Academy of Sciences (KVA), the Norwegian Academy of Engineering Sciences (NTVA) as well as the Royal Swedish Academy of Engineering Sciences (IVA). She is the Vice Chairman of the latter since 2015. Dr. Strømme's present assignments include board positions in various companies; NTNU (Norwegian University of Science and Technology), The Royal Swedish Academy of Engineering Sciences, NANO2021 within the Research Council of Norway, and Research board of the Confederation of Swedish Enterprise.
---
Top of page »
Canan Dagdeviren
Assistant Professor, Wearable Electronics, MIT Media Lab
Postdoctoral Research Associate, The David H. Koch Institute for Integrative Cancer Research, MIT

Dr. Dagdeviren is an Assistant Professor at MIT Media Lab, where she leads the Conformable Decoders research group. The group aims to convert the patterns of nature and the human body into beneficial signals and energy. Dr. Dagdeviren earned her Ph.D. in Materials Science and Engineering from the University of Illinois at Urbana-Champaign, where she focused on exploring patterning techniques and creating piezoelectric biomedical systems. As a Junior Fellow of the Society of Fellows at Harvard University, she conducted her postdoctoral research at the MIT David H. Koch Institute for Integrative Cancer Research, working on designing and fabricating multi-functional, minimally invasive brain probes that can simultaneously deliver drugs on demand and electrically modulate neural activity precisely and selectively for the treatment of neurological disorders, such as Parkinson's disease. Dr. Dagdeviren's work has been featured in many media outlets, including Smithsonian Magazine, Popular Mechanics, CBS News, BBC News and Physics World. In 2015, MIT Technology Review, named her among the "Top 35 Innovators Under 35" (inventor category) and Forbes magazine selected her as one of the "Top 30 Under 30 in Science." Recently, Dr. Dagdeviren has been named as a Spotlight Health Scholar by Aspen Institute and World#1 in Medical Innovation Category of Ten Outstanding Young Persons of the World (TOYP) by Junior Chamber International (JCI). In December, 2016, Dr. Dagdeviren was awarded with Science & SciLifeLab Prize for Young Scientists in Translational Medicine Category. Recently, Dr. Dagdeviren has been named as 2017 Innovation and Technology Delegation of Academy of Achievement.
---
Top of page »
Stefan Larsson, M.D., Ph.D.
Managing Director
BCG Stockholm
Dr. Larsson is the global leader of BCG's work with Health systems, and a BCG Fellow since 2010. His research topic is value-based health care – how transparency on healthcare outcomes and patient group costs will drive the transformation of health systems. He presented a TED talk on the topic, "What Doctors Can Learn from Each Other". Dr. Larsson is a co-founder of the not-for profit ICHOM, The International Consortium for Health Outcomes Measurement. Before joining BCG, Dr. Larsson was an Associate Professor at Karolinska Institute. He has published 24 articles in peer-reviewed international journals. Dr. Larsson holds an M.D. from Karolinska Institute, and completed his Ph.D. at Karolinska Institute and Harvard Medical School.
---
Top of page »
Åsa Hedin
Professional Board Director & Business Adviser
CellaVision

Ms. Hedin is an experienced business executive, innovator and entrepreneur having worked across a broad set of industries and companies globally. She is currently a senior advisor, investor and non-executive Board Director, focusing on the tech and life science sector. Prior to this she was Managing Director of Elekta Neuroscience and Executive Vice President at Elekta AB, Senior Vice President Corporate and Strategic development at Gambro AB, COO at Filippa K AB and Development engineer at Siemens GMbH and Medtronic Inc. She holds a BS in Physics and a MSc in Biophysics and Bioengineering from University of Minnesota in USA. Her areas of expertise include strategic development, technology innovation and international commercialization in the fields of microelectronics, radiation physics, robotics, and neuroscience. She has multiple patents in sensor technology and arrhythmia detection. She is currently on the boards of several public and private companies, including Nolato AB, Fingerprint AB, Tobii AB, Cellavision AB, Immunovia AB and E J:or Öhman Fonder AB. She is also industry advisor to the Department of Microtechnology and Nanoscience (MC2) at Chalmers University of Technology.
---
Top of page »
Ebba Kraemer
Manager
Google Cloud Platform, Healthcare, Sweden

Ms. Kraemer is Manager for Google Cloud Platform (GCP) Healthcare in Sweden. Prior to that Ms. Kraemer was Product Director and Head of development at a Software Development company; Hansoft and held a position as Strategy consultant, Healthcare, BCG. She has a background working with Investment promotion for Swedish biotech, Business Sweden in New York. Ms. Kraemer holds a MSc in Biophysics and a BA, Business Administration.
---
Top of page »
Mathias Ekman
CDO
Microsoft Healthcare

Mr. Ekman is Director Industry Solutions Executive for Healthcare at Microsoft Western Europe. His role is to work with key stakeholders at our Governments as well as innovative start-ups to accelerate the digital transformation. The goal is together with the partner ecosystem democratize AI and clinical knowledge in order to address some of the hardest challenges in society. He joined Microsoft in 2014, prior to this he held several leading positions at different consultant companies working with clients in the field of connected vehicle, advanced analytics in the financial sector as well establishing solution for screening of colorectal cancer. Mr. Ekman holds a PhD in Theoretical Physics focusing on large scale computing for solving problems explained by quantum physics.
---
Top of page »
Jonas Wohlin
CEO
IVBAR

Mr. Wohlin is one of Europe's leading experts on value based governance. He is a researcher at Karolinska Institute and holds an MSc in Engineering and Health Care Management from Chalmers and Imperial College London. In 2010, he initiated his work on value based healthcare, working with professor Michael Porter on research around payment models. This led up to the founding of Ivbar Institute in 2012. Ivbar is a big data company specialized in SaaS services to governments, healthcare providers and insurance companies that benchmark efficiency and align payment models with patient needs. Before Ivbar, Mr. Wohlin was focused on business development in the health care provider sector. He participated in the establishment of Global Health Partner, today a listed Swedish health care provider organization with operations in Europe and the Middle East. He also led the establishment of the first centre of excellence set up by the Ministry of Health in the United Arab Emirates for treatment of obesity and diabetes. On his spare time, he founded Operation Smile in Sweden, an NGO treating children with facial deformities in developing countries.
---
Top of page »
Mouna Esmaeilzadeh
MD, Neuroscientist, Entrepreneur & TV-personality
Founder, SciLife Clinic

Dr. Esmaeilzadeh is an MD, Ph.D. from the Karolinska Institute, and one of the pioneers in the field of preventive healthcare. She founded SciLife Clinic, a world leading longevity clinic with a unique concept using the latest science and technology to prevent diseases such as cardiovascular diseases and cancer. She has gained international acknowledgement for being the first physician integrating genetic analyses as part of advanced health check- ups on her patients, including world famous artists, athletes and business icons. For the last decade, Dr. Esmaeilzadeh has actively been pushing for a paradigm shift within healthcare, promoting digitalization and the use of modern technology such as artificial intelligence and genetics. In addition to being a physician and neuroscientist, Dr. Esmaeilzadeh has a Master's degree in philosophy and has been a lecturer for physicians and researchers at Karolinska Institute in subjects such as ethics, epistemology and metaphysics. As a neuroscientist, she studied the brain writing a thesis focusing on the neurotransmitter Dopamine in the brain, studying the effects of a dopamine stabilizer (a compound developed by Nobel Prize laureate Arvid Carlsson) on a neuropsychiatric and neurodegenerative disease. Dr. Esmaeilzadeh is part of Singularity University's faculty, as an expert of the future of medicine and neuroscience. She is a frequent guest on national Swedish television, covering topics within health, neuroscience, as well as the latest science and technology.
---
Top of page »
Mathias Uhlen, Ph.D
Professor, KTH
Director, Human Protein Atlas
Dr. Uhlén, professor at the Royal Institute of Technology (KTH), Stockholm, Sweden, received his PhD in chemistry at KTH. Dr. Uhlén was the first to describe the use of affinity tags for purification of proteins, a principle now widely used in bioscience. His group described a new strategy for DNA analysis called Pyrosequencing, a method that was further developed by a US company (454/Roche) into the first of a new generation of next generation sequencing methods. His group also developed a new affinity reagent called Affibodies, based on combinatorial principles and developed alkali-stable variations of protein A, now commercially available for purification of antibodies (MabSelectSure). In the early 2000, his group started an international effort, with groups in Sweden, India, China and South Korea, for the creation of a Human Protein Atlas with the aim to systematically map the human proteome with antibodies (www.proteinatlas.org). He is member of the National Academy of Engineering (NAE) in USA, the Royal Swedish Academy of Science (KVA), the Swedish Academy of Engineering Science (IVA) and the European Molecular Biology Organization (EMBO). He is the President of the European Federation of Biotechnology and he is chairing both the Scientific Advisory Board of the UniProt consortium and the International Working Group for Antibody Validation (IWGAV). From 2010-2015, he was the founding Director of the Science for Life Laboratory (SciLifelab) which is a national center for molecular bioscience. He has received numerous awards, including the Göran Gustavsson prize, the Gold Medal of the Royal Swedish Academy of Engineering Sciences, the Akzo Noble Award, the HUPO Distinguished Award, the KTH Great Prize, the ABRF award, the Scheele prize and H.M. the King´s Medal with the ribbon of the Order of Seraphim.
---
Top of page »
Laurent Leksell
Chairman
Elekta

Laurent Leksell is the Founder and principal shareholder of Elekta AB. He served as CEO for Elekta from 1972 until 2005 and served as Executive Director from 2005 to 2013. He is currently board chairman in Stockholm City Mission and Leksell Social Ventures and board member of International Chamber of Commerce (ICC). Dr. Leksell received his MBA and PhD from Stockholm School of Economics. In 1978-1979 Dr. Leksell was a visiting scholar at the Harvard Business School in Boston, USA, was Assistant Professor and Faculty member of Stockholm School of Economics (IFL) (1975- 1980) and visiting Professor at INSEAD Business School (1979-1980), Fontainebleau, France. In 2004, Dr. Leksell accepted, on behalf of Elekta, the Export-Hermes Prize by the Swedish Chambers of Commerce. Dr. Leksell was awarded Entrepreneur of the Year 2007 in Sweden by Ernst & Young, based on criteria including Entrepreneurial Spirit, Financial Performance and Personal Integrity and Influence. He went on to represent Sweden in the world final of Entrepreneur of the Year, held in Monte Carlo, Monaco. He has been awarded both the The Royal Swedish Academy of Engineering Sciences and Sweden's Royal Patriotic Society gold medals for outstanding achievement within the Academy's field and for outstanding entrepreneurship, respectively. Dr. Leksell received 2013 His Majesty the King's Medal, the highest honor that can be awarded to Swedish citizens, from King Carl XVI Gustaf. The award was motivated by his outstanding achievement in Swedish industry.
---
Top of page »
Rodney Schwartz
Founder & CEO
ClearlySo

Mr. Schwartz's background in equities, financial research, investment banking and venture capital makes him an unconventional but authoritative champion for impact investment. Joining Wall Street in 1980, he rose to become the number one ranked financial services analyst at PaineWebber and then held senior management posts at Lehman Brothers and Paribas, before leaving the sector in 1997 to found the venture capital firm Catalyst. At Catalyst, Mr. Schwartz became passionate about innovative businesses that earn a living by trying to make the world a better place. A pioneer in this impact investment marketplace, he transformed Catalyst into a social business consultancy and in 2008 launched ClearlySo, which raises investment for high-impact businesses, charities and funds. Today ClearlySo is Europe's leading impact investment bank, and has helped more than 120 clients raise more than £150 million in investment capital by leveraging its extensive network of high-net-worth individual and institutional investors. Mr. Schwartz teaches impact investment at the Said Business School (Oxford) to MBAs and has guest-lectured at other European universities, and is a regular sector commentator and writer. He is a past Chair of Shelter, the largest UK homelessness charity, and JustGiving.com, the world's largest online donations platform. He holds an MBA and BA from the University of Rochester, in the USA. Twitter: @RodneySchwartz @ClearlySo
---
Top of page »
Ms. Maria Mähl
Director, Sustainable Investing
Arabesque

Ms. Mähl is a Director with Arabesque Partners, a specialist environmental, social and governance (ESG) quant fund manager. Arabesque's mission is to take sustainability into the mainstream by using finance as a catalyst for change, for the benefit of all. Arabesque is using an investment technology that processes over 100 billion data points to select stocks with the aim of delivering superior returns, integrating environmental, social and governance information with quantitative strategies. Prior to joining Arabesque Partners, Ms. Mähl was with the Clinton Foundation working on health, climate change, energy, education, infrastructure, technology, gender equity and economic development issues, with a special focus on sustainable finance and impact investing. Ms. Mähl is the co-founder of BellPal, a med tech company providing predictive personalized eHealth tools and services for seniors. She's also a board member of the impact investing firm Kito Impact and an adviser to the Nordic venture capital firm Cidron Ventures. Ms. Mähl attended Humboldt University Berlin, Berlin Institute of Technology, Uppsala University and graduated with a BA in Political Science and a MS in Business and Economics. Ms. Mähl is from Sweden and lives in New York.
---
Top of page »
Eva Redhe Ridderstad
Angel Investor
Professional Board Member
Ms. Redhe is an active investor in both startups and later state and a Board Member in five companies, mainly within life science and digital/IT. She is active within the impact investment field and also a Board Member of First Swedish National Pension Fund. She has served as a Board Member of over 20 listed and private companies, as CEO and Executive Chairman of Erik Penser Bank, leading a successful turnaround, as an entrepreneur within financial communication, as Head of Investor Relations, as an analyst and as part of the corporate finance team at Investor AB. Ms. Redhe holds a Master´s of Science in Economics and Business Administration from Stockholm School of Economics, and also studied chemistry. Her passion is to contribute in building successful companies with offerings that can serve society.
---
Top of page »
Erik Engellau-Nilsson
CEO
Norrsken Foundation

Erik Engellau-Nilsson is CEO of Norrsken Foundation, where doing good meets modern technology. The foundation invests in and supports entrepreneurs that work to solve the biggest challenges facing the world. In January, it opened up Norrsken House, which quickly has grown to become the biggest hub for social entrepreneurship in Europe.
---
Top of page »
Karin Hehenberger, M.D., Ph.D.
Founder & CEO
Lyfebulb
Dr. Hehenberger is the Founder and CEO of Lyfebulb, an organization that bridges patient communities with industry through its patient entrepreneurs and ambassadors. Dr. Hehenberger is a leading medical and business expert in the biopharmaceutical industry. She has close to 20 years of experience in the life sciences sector, with executive positions at Eyetech Pharma & Coronado BioSciences, strategic management roles at JNJ, JDRF, and McKinsey & Company, and senior and partnership roles at public and private multibillion dollar investment funds, Brummer and partners and SLS Ventures. She is a sought-out expert in diabetes-related topics as well as financing of innovation. Dr. Hehenberger received her M.D. and Ph.D. at Karolinska Institute. She completed her post-doctorate at Joslin Diabetes Center, Harvard Medical School.
---
Top of page »
Hans Stråberg
Chairman
Atlas Copco

Mr. Stråberg is Chairman of Atlas Copco AB, Roxtec AB, CTEK, Nikkarit AB and Member of the Board of Directors of Investor AB, Stora Enso Oyj, N Holding AB and Orchid Orthopedics. He is also involved in the development of Anocca AB, a Swedish start-up biotechnology company, developing an immunotechnology platform alongside a manufacturing facility for advanced cell therapies. He was President and Chief Executive Officer of AB Electrolux 2002-2010 and has held various leading positions within the Electrolux Group, both in Sweden as well as in USA, since joining the Group in 1983. Mr. Stråberg has broad experience in leading and developing multinational companies. Mr. Stråberg has extensive experience from doing business in most parts of the world as well as from both B2C and B2B businesses. Mr. Stråberg has served as EU Co-Chair: TABD, TransAtlantic Business Dialogue, during the EU/US trade negotiations TTIP and is currently Vice Preses of The Royal Swedish Academy of Engineering Sciences (IVA).
---
Top of page »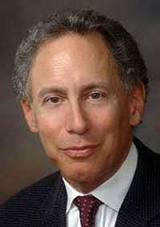 Robert Langer
David H. Koch Institute Professor
MIT

Dr. Robert Langer, David H. Koch Institute Professor, MIT. Professor Langer has written over 1,250 articles and he also holds nearly 1,050 patents worldwide. Dr. Langer´s patents have been licensed or sublicensed to over 250 pharmaceutical, chemical, biotechnology and medical device companies. Furthermore, Dr. Langer is the most cited engineer in history. He served as a member of the United States Food and Drug Administration´s SCIENCE Board, the FDA´s highest advisory board, from 1995 to 2002, and as its Chairman from 1999 to2002. Dr. Langer has received over 220 major awards and is one of seven individuals to have received both the United States National Medal of Science (2006) and the United States National Medal of Technology and Innovation (2011). He also received the 2002 Charles Stark Draper Prize, considered the equivalent of the Nobel Prize for engineers, the 2008 Millennium Prize, the world´s largest technology prize, the 2012 Priestley Medal, the highest award of the American Chemical Society, the 2013 Wolf Prize in Chemistry, the 2014 Breakthrough Prize in Life Sciences and the 2014 Kyoto Prize. He is the also the only engineer ever to receive the Gairdner Foundation International Award.
---
Top of page »
Mikael Dolsten
President Worldwide Research and Development
Pfizer

Dr. Dolsten is focused on advancing the company's scientific leadership in small molecule medicines, biotherapeutics, and vaccines. He is a member of the Pfizer Executive Leadership Team and the company´s Portfolio Strategy and Investment Committee, which governs major pipeline investments and strategic end-to-end R&D priorities. He leads the Worldwide Research and Development (WRD) organization at Pfizer, which is responsible for research at the company, including development of all compounds through proof of concept, and provides safety, regulatory and clinical operation support to the entire R&D pipeline. The WRD group contains all Pfizer research units, including Oncology, Cardiovascular & Metabolic Disease, Neuroscience, Inflammation & Immunology, Vaccines, Rare Disease, as well as the Centers for Therapeutic Innovation (CTI) and the biotech unit, Rinat. Dr. Dolsten, also, has worldwide responsibility for Pfizer´s groups in safety, regulatory and external R&D innovation, in addition to science-based teams in pharmaceutical sciences, drug safety R&D, and large and small molecule discovery and development. Prior to joining Pfizer in 2009, Dr. Dolsten was President of Wyeth Research, where he led scientists across the U.S., Europe, and Asia. Dr. Dolsten earned his Ph.D. in tumor immunology and M.D. from the University of Lund in Sweden, where he was appointed Adjunct Professor in Tumor Immunology. He is a fellow of the New York Academy of Medicine. Dr. Dolsten serves on the Science and Regulatory Executive Committee of The Pharmaceutical Research and Manufacturers of America (PhRMA) and the PhRMA Foundation Board of Directors. He is a member of the Board of Karyopharm Pharmaceuticals. Dr. Dolsten was recently elected as Foreign Member of The Royal Swedish Academy of Engineering Sciences. Dr. Dolsten is a named inventor on several patents and has published approximately 150 articles in international journals.
---
Top of page »
Carl-Henrik Heldin
Chairman, The Nobel Foundation
Director, Ludwig Cancer Research, Uppsala

Dr. Heldin was the Branch Director of the Ludwig Institute for Cancer Research in Uppsala 1986-2017, and since 1992 he is also Professor in Molecular Cell Biology at Uppsala University where he obtained his PhD in Medical and Physiological Chemistry in 1980. Dr. Heldin is a member of the European Molecular Biology Organization, the Royal Swedish Academy of Sciences and Academia Europea. Dr. Heldin was a Vice President of the European Research Council until 2014, and is also an Associate Editor for Molecular Biology of the Cell, Genes to Cells and Growth Factors. He has received several scientific awards, including Prix Antoine Lacassagne in 1989, K. Fernströms Large Medical Prize in 1993 and the Pezcoller-American Association for Cancer Research Award 2002. Dr. Heldin is also serving on the board or scientific advisory board of several Life Science companies.
---
Top of page »
Susanne Najafi
Entrepreneur & Investor
Founding Partner, Backing Minds

Ms. Najafi is an entrepreneur and investor. She is the founder of Venture Capital firm Backing Minds that invests beyond the homogeneous networks, in underinvested entrepreneurs that is normally missed by traditional VCs. Ms. Najafi grew up outside of Stockholm by Iranian parents and set an early goal in life to start a company that had 100 million in sales before the age of 30. She reached the goal with Eleven, one of Nordics largest e-commercial companies within beauty care where she was the founder and CEO. She has also founded 3 other companies within e-commerce and tech. She has a background as Brand Manager from Procter&Gamble and as a Ms.C-graduate in Business and Economics and CEMS from Stockholm School of Economics. Ms. Najafi is on the board of listed Stockmann and Lindex and has received several awards e.g. Young Leader of the Year 2015, Most Influential Founder under 40 by Dagens Industri and Entrepreneur Mama of the year 2016.
---
Top of page »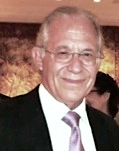 William A. Haseltine, Ph.D.
Chairman and President
ACCESS Health International
Dr. Haseltine is Chairman of Haseltine Global Health, LLC, a virtual pharmaceutical company dedicated to developing new and more efficient means to develop new life saving drugs and medical devices. He is also President of the Haseltine Foundation for Medical Sciences and the Arts, a foundation that supports access to high quality health for the poor and middle class of developing countries and that also fosters a dialog between sciences and the arts. He is an Adjunct Professor at The Scripps Institute for Medical Research. Dr. Haseltine has an active career in both Science and Business. He was a professor at Harvard Medical School from 1976-1993 where he was the chair of two academic research departments. He is well known for his pioneering work on cancer and HIV/AIDS. He is the Founder of Human Genome Sciences, Inc and served as the Chairman and CEO of the Company until 2004. He is also the founder of seven other successful biotechnology companies. He serves as an advisor to CMEA, a venture capital company, and to several biotechnology and pharmaceutical companies.
---