About
---
Letter from the Swedish prime minister

DEAR ATTENDEE,

Sweden spends more per capita on Life Science research than any other country in the European Union. That is a major explanation to why we have some of the most advanced Life Science companies in the world, including a large number of thriving biotechnology companies. To Sweden this is an industrial achievement and an element of our strong economic performance of today.

Just as I did last year, I welcome this Summit as a great initiative, strengthening the cooperation between the largest market in the world, the United States, and one of the most vibrant research regions, Sweden.

But research and development in life sciences is so much more than just an industrial achievement. Research and development have also brought and continue to bring humankind some of the most glorious achievements on our globe. A beacon of hope to many in a world that is far too troubled.

I wish you the best of luck for your important discussions during the three days in Stockholm, and hope to be able to welcome you all in person at the Swedish-American Life Science Summit, 2007.

Sincerely,

Göran Persson
Prime Minister of Sweden
---
Letter from the Chairman of SALSS, Ms. Barbro Ehnbom

- We wanted to bring Wall Street to meet the best of Swedish Life Science in the beautiful setting of Stockholm, in order to encourage direct communication and transactions between Sweden and the U.S. Our aim was to keep it exclusive so that it would foster personal relations.

In the American spirit, we have already created a tradition that to-date accounts for several on-going cross border transactions and, in the process, has given us all many new friends on both sides of the Atlantic! We are truly excited about the interest and enthusiasm that this summit has generated and are proud to share this year´s ambitious agenda with you –and, we are already busy planning SALSS 2007!

On behalf of the Swedish American Life Science Summit,

Yours Sincerely,
Barbro C. Ehnbom,
Chairman


---
About the Swedish American Life Science Summit
The Swedish-American Life Science Summit 2006 is the second in a series of annual summer summits in Stockholm, a by invitation only format where we present a program featuring some of the best known Life Science executives and investors in the world.

The intense and exclusive two-day program includes high-level panel discussions, insights from keynote speakers as well as a few selected presentations by successful and promising Swedish companies.

It is our hope and ambition that the summit will serve to increase the amount of cross-border business between the largest market in the world, the United States, and one of the most important Life Science industry centers in Europe, Sweden.
---
Organizing committee
The people behind the Swedish-American Life Science Summit combine a long experience in the US pharmaceutical industry and Wall Street with today's financial services within the field of Life Science in both countries.

Chairman:
Barbro Ehnbom was one of the first female executives in the US pharmaceutical industry, and a top analyst in Wall Street, followed by many years of investment banking. As a long time board member of the Swedish-American Chamber of Commerce and Chairman Emeritus of the Swedish Economist Group in New York, she has 25 years experience in organizing events between the two countries.
View Curriculum Vitae »
View article from Dagens Industri (pdf, 90Kb) »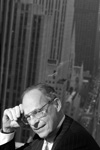 Official Advisor :
Frederick Frank is Vice Chairman and Director of Lehman Brothers where he joined as a Partner in 1969. Mr. Frank brings to the summit over forty-five years of experience. Prior to joining Lehman Brothers he was Director of research and a Director of Smith, Barney & Co. Inc. He serves on the Board of Directors of several public companies including Pharmaceutical Product Development; Predix Pharmaceuticals, Diagnostic Products; eSoft.
View article from Biotech Sweden (hi-res jpg, 2Mb) »
View article from Dagens Industri »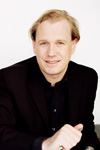 Program Advisor:
Magnus Gink, a lawyer with a MBA met Ms. Ehnbom when he was in charge of the SACC NY business division ten years ago. He has been CEO of Result Ventures USA, and a Director of Stone Wall Partners period. Currently he is working as a Director at Ernst & Young, Sweden.
---
Staff, organizing committee:
New York Coordinator:
Ebba Kraemer is a Master student in Molecular Biotechnology, and Business Management at Uppsala University. Ms Kraemer has studied and worked both in Germany and the United States. She is a member of the female network BBB, headed by Ms Barbro Ehnbom.
Stockholm Coordinator:
Astrid Lilliestråle is a Master student in Molecular Biotechnology at Uppsala Univesity. The international experience of Ms Lilliestråle includes work and studies in Canada, Italy, Germany and Austria. She is a member of the steering comittee of the female network BBB.

Stockholm Coordinator:
Mårten Hellberg, is a Master student in Molecular Biotechnology, and Business Development at Uppsala University. Mr Hellberg has worked and studied in France, Australia, and Germany. In addition to his studies, he is a Swedish Champion in canoeing and a member of the Swedish Olympic Comittee's elite program.
---
Organizational sponsors:

Kreab
Anna C. Belfrage , Senior Advisor at Kreab,
Joined Kreab as Senior Advisor in 2003. Mrs Belfrage has worked in some 30 countries during 12 years. Experiences in Sweden include; the President of the Svenska Dagbladet Executive Club 1994 - 2001, Positive Sweden president 91-94, and Marketing Director for American Express 88-89. Undergraduate studies in marketing and management from the U.S. MBA Henley Management College, UK and Diploma in Marketing from the Royal Institute of Marketing, UK.

Kreab
Louise Klingspor , Consultant at Kreab,
Joined Kreab in 1987. Ms Klingspor has solid experience in project coordination, project management, printed matters and in "event management". She was educated at RMI-Berghs in Stockholm and holds the Wolfsberg Diploma of Switzerland (Professional Congress Organizer). Before joining Kreab, Ms Klingspor worked at two prominent conference bureaus in Stockholm.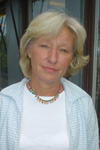 Hultén Reklambyrå
Lena Sjöberg Thor, Account Executive at Hultén Advertising Agency, with 30 years of experience of project mangagement. Educated at RMI-Berghs, Stockholm. Previously employed by two other major Swedish agencies, SandbergTrygg and Ehrenstråhle & Co.
---