SPEAKER BIOS FOR THE 2011 SUMMIT
(In formation)
Richard Bergström »
Dr. Yuval Binur »
Professor Kee Seng Chia
Patrick Flochel »
Dr. Florence P. Haseltine »
Dr. William A. Haseltine »
Fred Hassan »
Dr. Karin Hehenberger »
Professor Thomas Helleday »
Dr. Andrew Hessel »
Professor Jan Holgersson »
Göran Hägglund »
Abe Kasbo »
Stefan Larsson »
Elisabet de los Pinos »
Tomas Puusepp »
Professor Hans Rosling »
Dr. Eugen Steiner »
Dr. Carl Johan Sundberg »
Dr. Samir Tari »
Ursula Tengelin »
Professor Mathias Uhlén »
Jurg Zurcher »
Dr. Christina Åkerman »
Håkan Åström »

Download Speaker Bios for the 2011 Summit (pdf, 320Kb) »
---
Top of page »
Richard Bergström

Richard Bergström has been the Director General of the European Federation of Pharmaceutical Industries and Associations (EFPIA) since April 2011. Previously he served for nine years as the Director-General of LIF, the Swedish Association of the Pharmaceutical Industry, following positions in Switzerland in regulatory affairs at the pharmaceutical companies Roche and Novartis. Mr. Bergström has also been appointed by the Swedish Government to the Board of the Karolinska Institute. He is a pharmacist by training, and received his MScPharm degree from the University of Uppsala, Sweden, in 1988.
---
Top of page »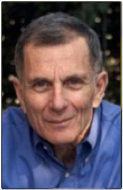 Dr. Yuval Binur

Dr. Binur has over 25 years of venture capital experience in the US, Europe and in Israel. In addition to co-founding ATI, Dr. Binur has been a founding partner of Medica Venture Partners, a global health care and life sciences venture capital fund operating from Israel. For 9 years prior to Medica, Dr Binur was a member of Adler & Co., a major U.S. venture capital firm based in New York. He has been a board member of over 30 venture-backed companies in the areas of pharmaceuticals, medical devices, software and electronics among other boards. Dr. Binur was a director of Percutaneous Valve Technologies, Inc. (PVT), a company that has revolutionized the replacement of heart valves and was sold during 2004 to Edwards Lifesciences, Inc. Dr. Binur holds a B.Sc. degree in electrical engineering and Ph. D. degree in physics.
---
Top of page »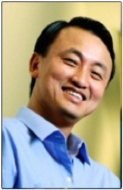 Professor Kee Seng Chia

Prof Kee Seng Chia is a medical epidemiologist and has published over 150 papers in journals, authored chapters and edited books in chronic disease epidemiology, molecular epidemiology and occupational health. His current research focus is in molecular epidemiology of chronic diseases and in the direction of the multidisciplinary NUS-GIS Centre for Molecular Epidemiology. To that end, Prof Chia is setting up cohort studies for translational research to elucidate gene-environment interactions in chronic disease causation, prevention and therapy. He is driving the "Singapore Consortium of Cohort Studies" which plans to recruit 250,000 Singaporeans over the next 10 to 20 years.
---
Top of page »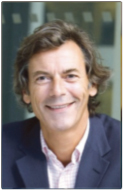 Patrick Flochel

Patrick Flochel is responsible for coordinating EY relationships with global pharmaceutical, biotechnology and medical devices corporations in the areas of risk, tax, business advisory and transaction services and serves as Global Client Service Partner or as Senior Advisory Partner on several Pharmaceutical clients. Mr. Flochel has served on various management and leadership positions at EY at global and EMEIA levels. Prior to his current position, Mr. Flochel has had a 30 year career in auditing and consulting, starting in 1979 in the Paris office, moving to Brussels in 1989 to lead the EU Policy and Regulation team providing strategic advisory services to Fortune 500 companies. He joined the Change Management practice in Paris in 1995 while setting up the French practice's marketing and communications department and later moved to London as Global Vice-Chair for business development. Mr. Flochel has a Master's degree from ESCP in Paris.
---
Top of page »
Dr. Florence P. Haseltine

Dr. Haseltine has earned both a Ph.D. and M.D. and is a board certified obstetrician and gynecologist and an expert in reproductive endocrinology. Currently she is working on the basis of gender differences and what these differences teach us about the system and the disease process. She is recognized for her work regarding the health of women and their advancement professionally. She founded and was the first president of the Society for Women's Health Research. This organization has brought the issue of research on women's health to the attention of high federal officials and proficient members of the media as well as placing it on the nation's priority research agenda. Dr Haseltine was on the Board of Directors of the American Association for the Advancement of Science and the Society for Gynecologic Investigation. She has had numerous peer recognitions to include: election to the Institute of Medicine, Weizmann Honored Scientist, a Kass lecturer, a recipient of the American Woman's Medical Association Scientist Award and many others.
---
Top of page »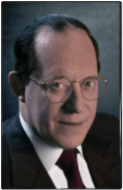 Dr. William A. Haseltine

Dr. William A. Haseltine, PhD, is Chairman of Haseltine Global Health, LLC, a virtual pharmaceutical company dedicated to developing new and more efficient means to develop new life saving drugs and medical devices. He is also President of the Haseltine Foundation for Medical Sciences and the Arts, a foundation that supports access to high quality health for the poor and middle class of developing countries and that also fosters a dialog between sciences and the arts. He is an Adjunct Professor at The Scripps Institute for Medical Research. Dr. Haseltine has an active career in both Science and Business. He was a professor at Harvard Medical School from 1976-1993 where he was the chair of two academic research departments. He is well known for his pioneering work on cancer and HIV/AIDS. He is the Founder of Human Genome Sciences, Inc and served as the Chairman and CEO of the Company until 2004. He is also the founder of seven other successful biotechnology companies. He serves as an advisor to CMEA, a venture capital company, and to several biotechnology and pharmaceutical companies. Dr. Haseltine is active in public service. He is Co-Chair of the President's Council of the Cold Spring Harbor Laboratory, a member of the Advisory Board of the Global Coalition on HIV/AIDS, a member of the Board of One World Health, a member of the CEO Council of the New York Academy of Science, and Chair of the Berkeley Center of Synthetic Biology. He is a member of the Executive Committee of the Brookings Institution, a member of both the Council on Foreign Relations and the Trilateral Commission, and a member of the Chairman's Circle of the Asia Society.
---
Top of page »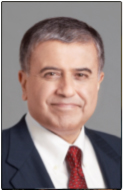 Fred Hassan

Mr. Hassan is a Partner and Managing Director with the private equity firm, Warburg Pincus. He is also Chairman of Bausch & Lomb, as well as Board member of Time Warner and Avon where he serves as Lead Director. He is the former Chairman of the Board and Chief Executive Officer of Schering-Plough Corporation. Prior to joining Schering-Plough in April 2003, Mr. Hassan was Chairman and Chief Executive Officer of Pharmacia Corporation – a company that was formed in March 2000 as a result of the merger of Monsanto and Pharmacia and Upjohn. Mr. Hassan joined Pharmacia & Upjohn as Chief Executive Officer in 1997. Previously, Hassan was Executive Vice President of Wyeth, formerly known as American Home Products, with responsibility for its pharmaceutical and medical products business. He was elected to Wyeth's Board of Directors in 1995. Earlier in his career, he spent 17 years with Sandoz Pharmaceuticals (now Novartis) and headed its U.S. pharmaceuticals business. Mr. Hassan received a B.S. degree in chemical engineering from the Imperial College of Science and Technology at the University of London and an M.B.A. from Harvard Business School. Hassan has chaired three significant pharmaceutical industry organizations - The Pharmaceutical Research and Manufacturers of America (PhRMA), The International Federation of Pharmaceutical Manufacturers Associations (IFPMA) and the HealthCare Institute of New Jersey (HINJ). Mr. Hassan is a member of The Business Council and the American Institute for Stuttering.
---
Top of page »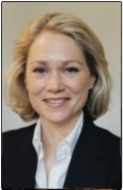 Dr. Karin Hehenberger

Karin Hehenberger, M.D., Ph.D., is the Senior Vice President, Strategic Alliances, for the Juvenile Diabetes Research Foundation, where she manages JDRF's scientific, financial and commercial partners. Most recently, Dr. Hehenberger served as Vice President, Metabolics Strategy and Business Development for Johnson & Johnson. In this capacity, Dr. Hehenberger developed the strategic framework for Johnson & Johnson's global metabolic disease efforts. Previously, Dr. Hehenberger was a consultant at McKinsey & Co., where she focused on projects related to diabetes. She has experience in the financial sector, both as a buy-side analyst covering healthcare equities, and as a partner at a global venture capital firm focusing on healthcare. Dr. Hehenberger worked for Eyetech Pharmaceuticals prior to and during its IPO, and on the approval and launch of its product for age-related macular degeneration and diabetic retinopathy. Dr. Hehenberger holds M.D. and Ph.D. degrees from the Karolinska Institute in Stockholm, Sweden. She continued her research as a post-doctoral fellow at the Joslin Diabetes Center at Harvard Medical School. Dr. Hehenberger is on the Board of The Rolf Luft Foundation for Diabetes Research and The Core Sight Council associated with the Lighthouse foundation.
---
Top of page »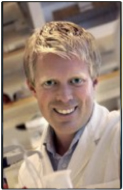 Professor Thomas Helleday

Thomas Helleday is MRC Professor of Cancer Therapeutics at the Gray Institute for Radiation Oncology and Biology at the University of Oxford and Professor of Molecular Genetics at the Department of Genetics, Microbiology and Toxicology at Stockholm University. He has won numerous prestigious prizes, and his team at The Helleday laboratories is working to find novel anti-cancer therapies. Thomas earned his PhD in molecular biology and a degree in Business Administration and Economics at Stockholm University.
---
Top of page »
Dr. Andrew Hessel

Andrew Hessel is an outspoken champion of DNA technologies, catalyzing new project developments, investment, and relationships in synthetic biology and bioengineering. His overarching message is that biology is poised to become the IT industry of the 21st century, fueled by a new generation of young researchers and entrepreneurs armed with technologies like DNA sequencing and DNA synthesis that are becoming exponentially more powerful yet much less expensive. The possible applications are virtually limitless and include the typical global challenges (sustainable fuel production, environmental remediation, and better diagnosis treatment of human disease) but also extend into new, uncharted scientific territories. He co-chairs the Bioinformatics and Biotechnology track at the Singularity University, an institution founded by futurist Ray Kurzweil and X Prize Foundation CEO Peter Diamandis, with sponsorship from world-leading organizations that include Google, Autodesk, and NASA. He is also the founder of the Pink Army Cooperative, an experimental biotechnology venture working to open source personalized cancer therapies. His work has been featured in The New York Times, Futurist Magazine, H+, and Wired News.
---
Top of page »
Professor Jan Holgersson

Jan holds a professorship in transplantation immunology at the Sahlgrenska Academy, University of Gothenburg (UoG), and has clinical responsibilities as a senior transplant immunologist at the tissue typing laboratory of the Sahlgrenska University Hospital in Gothenburg. He received his M.D. from University of Gothenburg and his Ph.D. in carbohydrate biochemistry from the same institution. After a 3-year post-doc at Department of Molecular Biology/Genetics, Harvard Medical School, he spent 15 years at the Karolinska Institute/Karolinska University Hospital where he established his research group and passed his fellowship in clinical immunology. He is co-founder of Recopharma AB, AbSorber AB and NovaHep AB. Besides being a member of their BoD, he is CSO of Recopharma and NovaHep and Medical Director of AbSorber AB.
---
Top of page »
Göran Hägglund

"In many respects, Swedish health and medical services are world class. However, many people still have to wait too long for treatment, care services are not as equal as they should be and quality problems do exist. These are areas that need to be addressed."
Minister for Health and Social Affairs, 2006–

---
Top of page »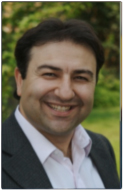 Abe Kasbo

In 2005, Mr. Kasbo founded Verasoni. His vision was to create a firm that, first and foremost, behaved in the best interest of the client while delivering market-leading marketing, public relations, advertising, and web strategies. Since the firm's founding, Verasoni has helped clients in healthcare, financial services, hospitality, government, and professional and business services. Mr. Kasbo has led marketing communications projects for market leaders such as AECOM, Cutera, Bank of America, Lucent Technologies, Pricecare.com, Parkway Dental, and Hurley Medical Center. Mr. Kasbo shares his experiences and knowledge through various publications, his articles have appeared in NJEntrepreneur.com, InBiz Magazine, NJBiz, Healthcare Strategies, and The Journal of Healthcare Management. A frequent speaker at professional conferences, he has served as an adjunct professor at Seton Hall University's Center for Public Service where he taught marketing and public relations. Mr. Kasbo earned a Master's of Public Administration and Bachelor of Arts in Political Science from Seton Hall University.
---
Top of page »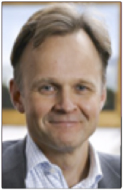 Stefan Larsson

Stefan is a Senior Partner of the Boston Consulting Group (BCG), the leader of its Nordic Health care Practice group and the Global leader of BCG's Scientist network. The Boston Consulting Group is a global Management Consulting firm and a leader in the field of Health care Strategy. Stefan joined BCG 1996 and has advised clients across the Health care industry covering strategy, organization and operational improvement projects. In BioPharma he has lead projects throughout the value chain from Preclinical and Clinical Development to Sales Force Effectiveness. He has lead over 40 Due diligence projects for European Private Equity clients. Stefan is the proud father of two teen-agers and spends his past time with wife and friends enjoying art, good food/wine and music. Stefan is an MD from the Karolinska Institute. He did his PhD at the Karolinska Institute and Harvard Medical School and PostDoc at the MRC Human Genetics unit in Edinburgh and at the EMBL in Heidelberg.
---
Top of page »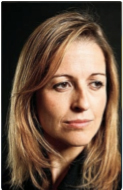 Dr. Elisabet de los Pinos

Elisabet de los Pinos is the founder of Aura Biosciences, which she created from the ground up: from concept, through patents in her name, fundraising and incorporation, to today's pre-clinical research and strategic partnerships. She is passionate about eradicating cancer and is a member of the American Society of Clinical Oncology. Prior to founding Aura, she was Marketing Manager at Eli Lilly & Co where she led the launch of Alimta, a new drug for Non Small Cell Lung Cancer. Before that, she was a post-doctoral Fellow at the Institute for Cancer Research in London. Dr. de los Pinos was recently named as one of Boston Business Journal's Top 40 talents in Boston under the age of 40, a Mass High Tech "Woman to Watch" and one of the ten entrepreneurs that will change your life by Time Magazine. Under her leadership, Aura Biosciences was recognized as a Technology Pioneer by the World Economic Forum. Dr. de los Pinos earned her BA and PhD in Molecular Biology summa cum laude from the University of Barcelona and her MBA from IE Business School. She speaks four different languages and earned an intermediate degree of Music from Liceu of Barcelona School of Music. She serves on the Board of Overseers of Beth Israel Deaconess Medical Center.
---
Top of page »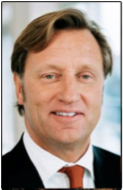 Tomas Puusepp

Tomas Puusepp is President and CEO of Elekta since 2005. He has a total of 28 years of experience in international medical technology. Following studies in engineering and physics and management training at IMD in Lausanne, Switzerland, Tomas Puusepp held various positions at the Research Institute for Atomic Physics, Scanditronix and Ericsson before being employed by Elekta in 1988. Since then, he has held various management positions within the Company, including head of Elekta's neurosurgery operations, President of Elekta's subsidiary in North America and global head of Elekta's sales, marketing and service operations.
---
Top of page »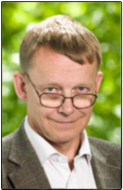 Professor Hans Rosling

Hans Rosling is Professor of International Health, Karolinska Institutet, Stockholm, Sweden. He discovered konzo, a new epidemic paralytic disease, when serving as doctor in Mozambique 1979-81. Two decades of research in rural Africa traced the cause to toxic, ill-processed cassava roots, hunger and poverty. Professor Rosling co-founded Médecines sans Frontier Sweden, and started courses and wrote a textbook on Global Health. He initiated university collaborations with Asia and Africa and co-founded Gapminder that unveils the beauty of statistics by turning boring numbers into enjoyable animations that make sense of the world.
---
Top of page »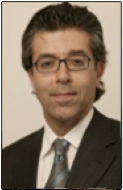 Dr. Eugen Steiner

Eugen Steiner, MD, PhD, is a partner of HealthCap, a leading European health care venture capital fund. Dr. Steiner is a serial entrepreneur and has served as Chief Executive Officer or Chairman of the Board of several biotechnology and biomedical companies, including Affibody, Biolipox, Biostratum, Calab Medical, Creative Peptides, Eurona Medical, Global Genomics, LTB4, PyroSequencing, Melacure Therapeutics and Visual Bioinformatics. Until 1987 Dr. Steiner practiced medicine at the Karolinska University Hospital in Huddinge/Stockholm. He became a specialist in Clinical Pharmacology and was active in pharmacogenetic research at the Karolinska Institute, where he had also received his medical and scientific degrees.
---
Top of page »
Dr. Carl Johan Sundberg

Carl Johan Sundberg is Senior University Lecturer in Bioentrepreneurship and heads the Unit for Bioentrepreneurship at Karolinska Institutet. He is a licensed physician and associate professor at the Dept. of Physiology and Pharmacology and also an investment manager at Karolinska Investment Fund. He is the recipient of several prizes, including the European Commission's Descartes Communication Prize for Excellence in Science Communication 2005. He is vice-president of Euroscience and was the initiator of Euroscience Open Forum (www.esof2008.org), a large international science conference on science, technology, business and science communication. Dr. Sundberg is Vice President of Euroscience and has served as member or chairman of numerous company boards, currently e.g. NsGene A/S, Cellectricon AB and Alfta Rehab AB.
---
Top of page »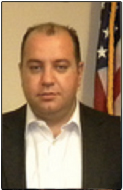 Dr. Samir Tari

Dr. Tari is the main inventor of the PolyChromatic Angiography. After his medical training at Cairo University, Egypt, Dr. Tari joined Columbia University as a post doctoral fellow to perform research on the modulation of the Receptor for Advanced Glycation Endproducts (RAGE). RAGE modulating molecules (s-RAGE) were further developed by TransTech Pharma and were then acquired by Pfizer. After his success in basic science research, Dr. Tari was awarded the Daniel Kirby fellowship in translational research at the Louis V. Gerstner Jr. Clinical Research Center in Vision. During this fellowship, Dr. Tari conceptualized and performed the initial experiments on PolyChromatic Angiography. After Columbia University, Dr. Tari joined the New York Eye and Ear Infirmary to train in uveitis (inflammation of the eye). During his training in uveitis, Dr. Tari was an investigator in 8 industry clinical trials and numerous other academic clinical research projects. After finishing his training in uveitis, Dr. Tari joined Lux Biosciences, an ophthalmic specialty pharmaceutical company, in the capacity of medical director responsible for running 5 phase 3 clinical trials in the US, Canada and India.
---
Top of page »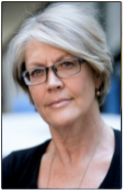 Ursula Tengelin

Ursula Tengelin is Secretary General of Cancerfonden (The Swedish Cancer Society) which is an independent non-profit organization. The organizations main task is to raise and distribute money for cancer research. As the principal financier of cancer research in Sweden, Cancerfonden essentially acts as a national research council. Ms. Tengelin is a board member of LKAB, Samhall and Norrland Center AB. Prior to joining Cancerfonden she was CEO of Proffice Sverige AB and President of Hoechst Marion Roussel (now Aventis) in the Nordic countries.
---
Top of page »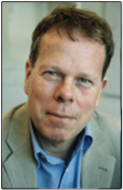 Professor Mathias Uhlén

Mathias Uhlén is Professor of Microbiology at the Royal Institute of Technology (KTH), Stockholm, Sweden. Dr Uhlen has more than 300 publications in bioscience with the focus on the development and use of affinity reagents in biotechnology and biomedicine. Dr Uhlen is currently working on the Human Protein Resource Project (HPR), with the aim to systematically map the human proteome. At present, the Human Protein Atlas portal (www.proteinatlas.org) contains more than 7 million high-resolution images representing 6,800 human proteins. He has founded several companies, including Pyrosequencing AB (now Biotage AB), Affibody AB, SweTree Technologies AB, Magnetic Biosolutions AB (now Nordiag AS), Atlas Antibodies AB and Creative Peptides AB. He has received numerous awards, including the gold medal of the Royal Swedish Academy of Engineering Sciences, the Most Noble Order of the Seraphim - the Order of His Majesty the King, the HUPO Distinguished Award, KTH Great Prize and the Scheele prize.
---
Top of page »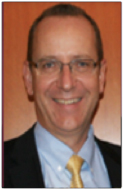 Jürg Zürcher

Jürg's 24-year career with Ernst & Young has involved extensive audit and corporate finance experience with local and international health sciences clients including Actelion, HBM BioVentures, Roche, Santhera Pharmaceuticals, Schwarz Pharma, Syngenta and Synthes. His experience of having worked with Ernst & Young in the United States has helped him to also successfully transition clients to International Reporting Standards (IFRS or U.S. GAAP). In addition to serving as an audit partner to several venture capital companies, Jürg Zürcher is also active in the VC community, advising clients on fundraising opportunities and facilitating mergers. Jürg Zürcher studied at the University of St. Gallen, where he obtained a degree in Business Administration, with focus on auditing. He is a Swiss Certified Accountant.
---
Top of page »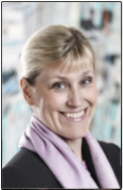 Dr. Christina Åkerman

Christina Åkerman is Director General for the Swedish Medical Products Agency. Dr. Åkerman is a trained MD with a specialty in Clinical Pharmacology. She also holds an Executive MBA degree. Previously she served as Medical Director of AstraZeneca Sweden, President of AstraZeneca's subsidiary in the Philippines and VP and Director of Technology and Product Development at Orexo.
---
Top of page »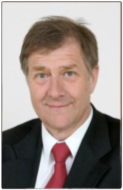 Håkan Åström

Håkan Åström is the Chairman of Orexo AB, Ferrosan Holding AS, Affibody Holding AB and PledPharma AB and previously Swedish Orphan Biovitrum AB and Topotarget AS. He is also a board member of Rhenman & Partner Asset Management. Previously Mr. Åström was the CEO of Travenol AB (Baxter Inc.), Astra Pharmaceuticals Ltd and Kabi Pharmacia AB. He was the Head of Strategy and Communication of Pharmacia Corporation and the CEO of Pharmacia AB 1997 – 2003. He was also a board member of Karolinska Institutet 2004-2010. He holds Honorary Doctorate in Medicine at the Sahlgrenska Academy in Gothenburg University in 2003, and Master of Science degree in Business Administration and Economics from the Stockholm School of Economics in 1972.
---